Listen. I have not been very good about sticking to my New Year's resolution to blog more in 2018. But in my defense, I had no idea that I was about to step in to a season of life where I am a full-time chauffeur to various athletic activities. I keep thinking that "next week" it will get better and then I find myself in the middle of "next week" and it is not, in fact, better.
I'm actually on a plane to Las Vegas with Caroline as I'm typing this because she's playing in a soccer tournament there this weekend and I couldn't be sadder about my wi-fi situation because it is poor at best. I have suspicions that there are hamsters running furiously with their little legs somewhere under the plane in an attempt to power the wi-fi connection. And a hamster can only do so much.
So maybe "next week" will be less busy.
And speaking of next week, I am super excited because I'm getting to join Jen Hatmaker and Nichole Nordeman for the last leg of their Moxie Matters tour in Austin, Texas this coming Tuesday, February 27th. The evening show is completely sold out, but there are still tickets available for the 10 a.m. show so drop your kids off at school, grab some Starbucks, call in sick to work and come join us. I have no doubt it will be so much fun. You can find out more and/or buy tickets here.
1. free people rainbow thermal tee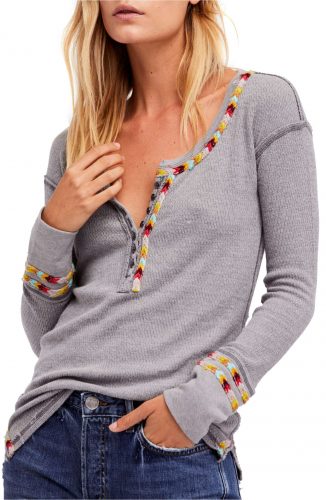 This comes in several colors, all of which are really cute. And the only reason I haven't ordered it is because I can't decide which color I want. It's 40% off and now $40.80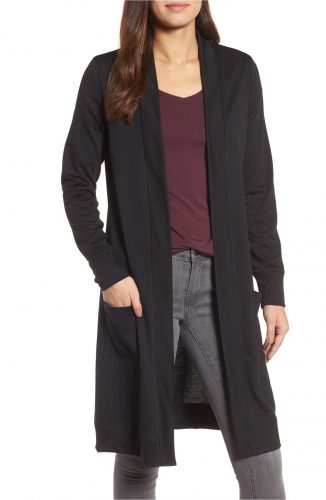 This has great reviews and it's 40% and now $35.80 It also comes in gray or blush and it's a great layering piece for these early spring days.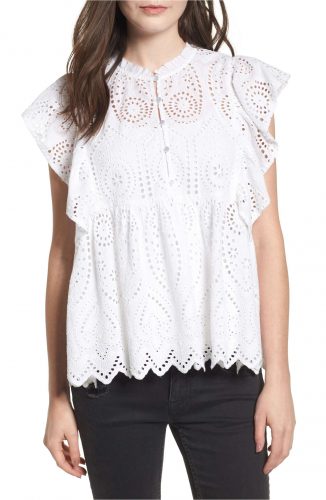 I loved this the first time I saw it and then it was completely sold out before I even had time to contemplate whether or not I needed it in my closet. But it's back in stock and I adore it.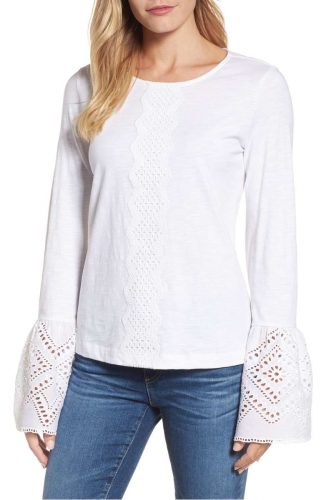 This is another really cute eyelet shirt for spring. It also comes in navy or coral.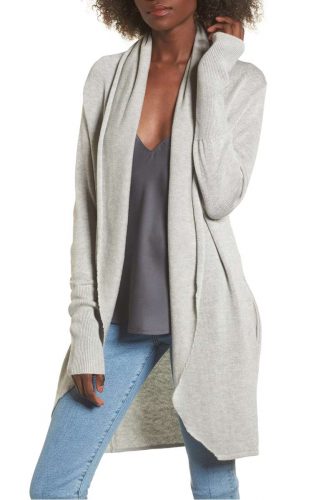 I have this on as I write this. It's essentially like a lightweight blanket in clothing form and I live in mine. It's 40% off and now $44.98. It comes in several other color combinations and is perfect over a t-shirt with jeans or leggings.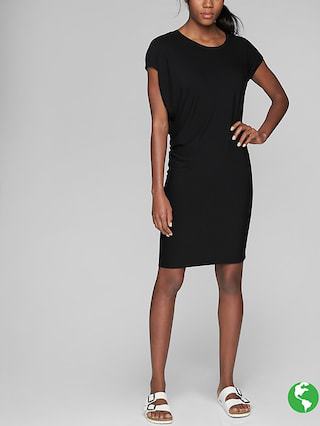 I love a throw on cotton dress when the weather warms up because it's so much more comfortable than shorts. Plus you can dress it up with a pair of wedges or just wear it with sneakers or sandals. This also comes in teal or gray.
7. loft poppy bloom shirred keyhole blouse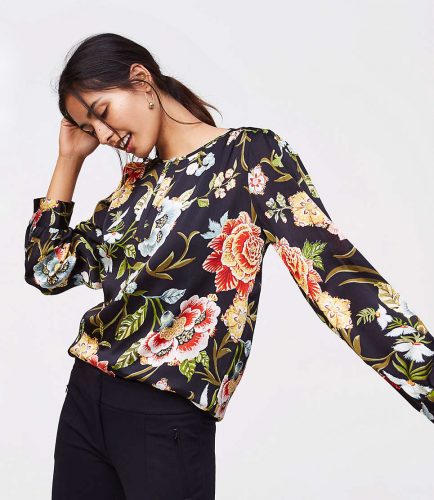 I saw this top in Loft and think it's so pretty. It's a great length and could be worn with jeans or black pants or a skirt for the office. This was $59.50 but is now 50% off with no code needed at checkout.
8. birkenstock arizona sandals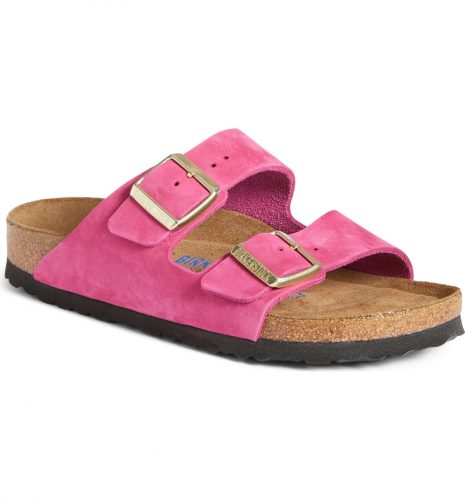 My best purchase last summer was a pair of Birkenstocks. I have worn them all year long and they are so comfortable. And now I want this pink pair. There are lots of colors to choose from just in case pink isn't your thing.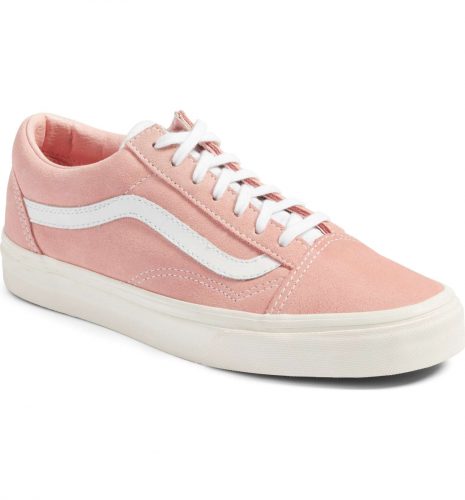 Why am I drawn to pink shoes right now? I don't know. The heart wants what it wants. Caroline stole my white Vans and now I'm in search of a replacement and these seem like a logical alternative.
I love an oval hoop and these are especially pretty.
But I also love these circle and chain drop earrings. My hair stylist had on a pair similar to these last week and I loved them on her. I'm sure hers were a nicer version, but it's hard to beat $12.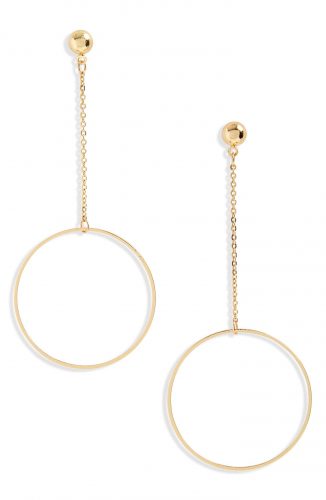 That's it for today.
If you need me, I'll be playing blackjack…I mean watching soccer in Las Vegas.
Have a good Friday.