I can't believe we're already back to Friday again. Personally, I need another week. Especially since I woke up with Caroline's cold yesterday morning. I don't want to alarm anyone but I think this may be the plague. I cannot quit coughing and coughing to me is only second to the stomach bug on the scale of worst garden variety illnesses.
But the good news is that my online shopping abilities are fully intact and so I found some cute things this week. Spoiler alert: I've already bought some of these for myself.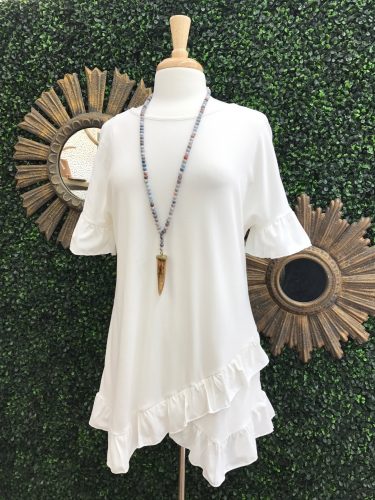 I think this is a really cute spin on a white t-shirt. It would be perfect with some cuffed skinny jeans and a great pair of wedge sandals for spring. It's $34.95.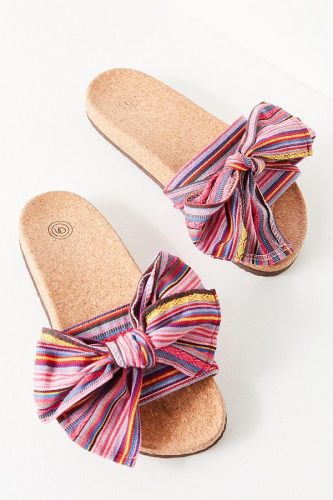 I have been looking for slides just like these and so I was thrilled to find these on Urban Outfitters for just $24 plus an extra 25% off. They are on their way to me as I type this. I have high hopes and big dreams for all the ways they will make my summer better.
I also like these mimi espadrille slides since all sandals and slides at Urban Outfitters are an extra 25% off. They come in several color options.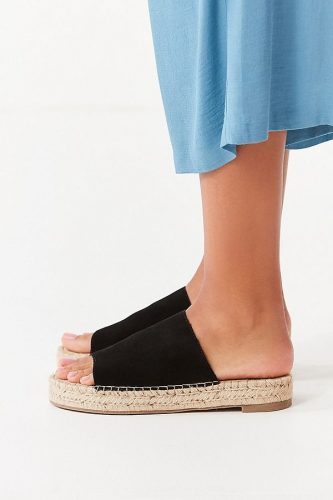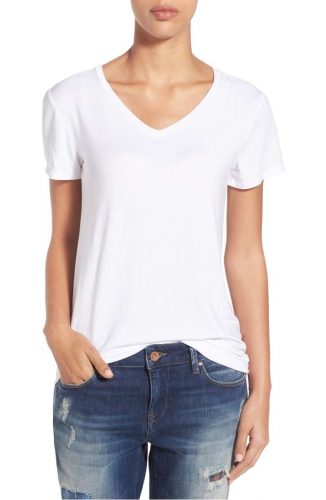 I ordered this earlier in the week and was hoping I'd have it by the time I wrote this so I could give you a full report on whether or not it works without being too sheer. It's modal jersey material so a little different than a normal white tee which is why I feel good about it. It's $32 and comes in several other color options.
4. hue selvedge edge denim leggings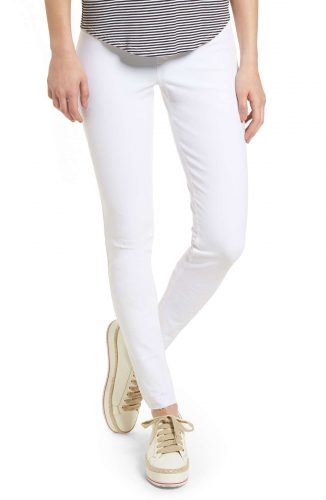 Okay, so I've been doing some spring shopping this week. Last summer my friend Jennifer had a pair of these and I thought they were the best fitting white jeans I'd ever seen. Then she confessed they were actually these Hue leggings. These fit like a dream, feel like pajama pants and don't get all bagged out at the end of the day. They are $48 and also come in blue or black.
Mine are a little longer than what I wanted but since it's a raw hem anyway, I just cut them myself to right above my ankle and it totally worked. They also are a legging so I wouldn't wear a short top with them but I wouldn't wear a short top with any pair of white jeans anyway. And, finally, I would say they are true to size. I ordered a small (4-6) and they fit perfectly.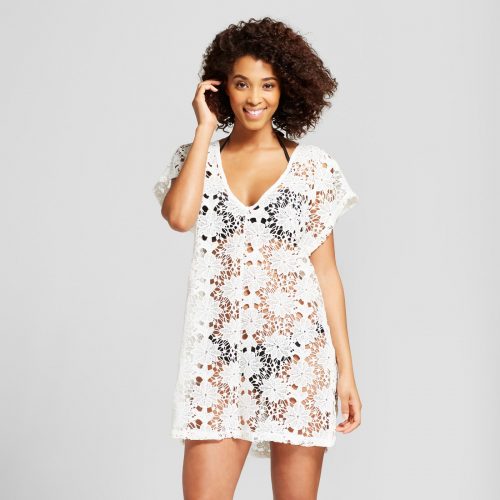 Caroline and I ran in Target this week because she wanted to look at swimsuits. I saw this coverup and thought it was so cute. It's just $19.99 and also comes in black.
6. j.crew tie waist midi skirt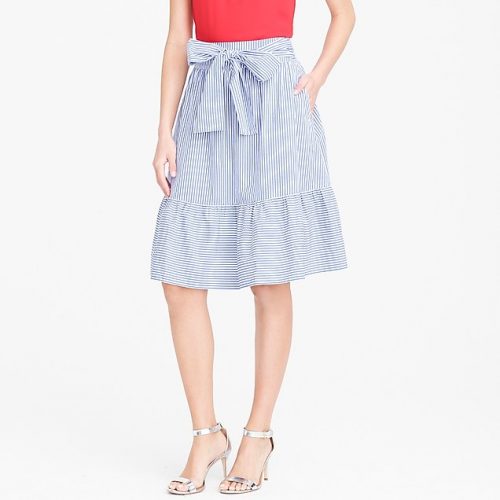 I love this skirt. It would be great with a simple white t-shirt or tank top. And it also comes in a black and white gingham that is equally darling.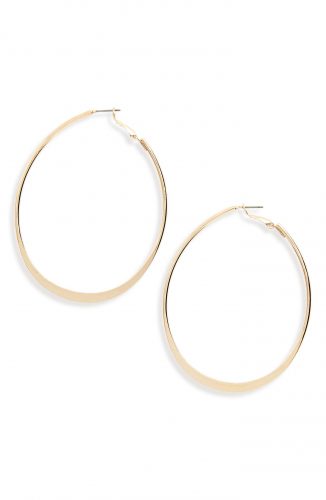 I think a simple pair of inexpensive earrings is a great summer staple. These are just $14 and I love the oval shape.
8. j.crew gingham short sleeve popover shirt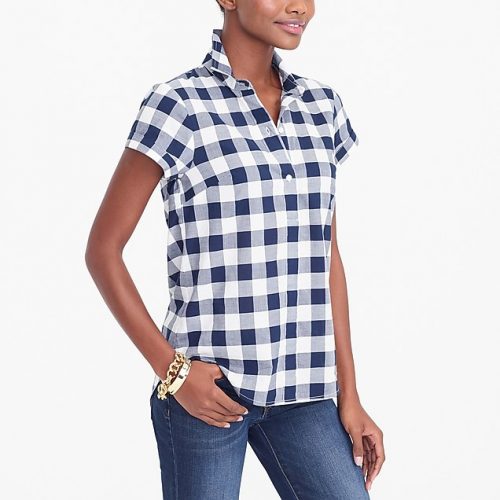 Navy and white looks so crisp for summer and spring. This popover would look great with a pair of white jeans or with just about any pair of shorts. I have a hot pink pair of shorts and I'm already planning that outfit in my head.
9. la sirena mexican sleeveless blouse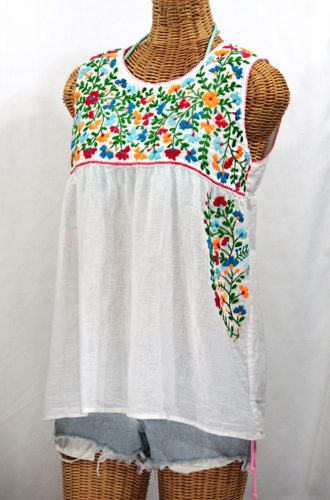 I discovered these Siren Mexican blouses a few years ago and they are a favorite for summer. They come in several color and style options and are so cool and comfortable to wear with shorts or jeans when the weather gets hot.
10. oak platform wedge espadrille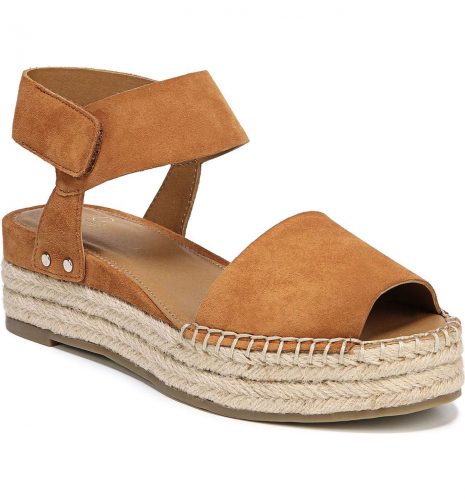 I had just told Gulley yesterday that I hadn't seen a pair of sandals for the summer that I had to have. And then I saw these. They are exactly what I didn't even know I wanted, a little dressier than the ribbon slides up above but more casual than my wedges with a higher heel that I save for occasions that don't require a lot of walking. I love that these will look equally cute with my shorts or with a sundress.
They come in several color and pattern options, including this darling stripe that I felt like you needed to see.
That's it for today.
Have a good Friday.