So as it turns out summertime hasn't necessarily been a season where I've found a lot of time to write on the blog. I've been very busy doing important things like relaxing and reading books and bingeing shows on Netflix and raising a teenager and trying to figure out things to cook for dinner that don't require much effort.
Caroline spent the last four days at soccer camp at University of North Carolina and had the best time and is now so tired that I think she may sleep for the next two weeks. While she was gone, P and I went out to eat dinner AND to a movie so basically we were out of control.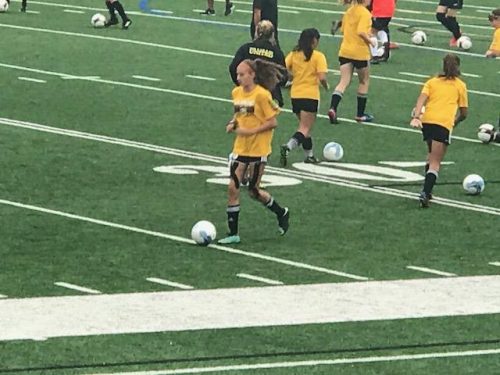 And I realized I have a few summer favorites that I thought I'd share before I forget all about them.
But first just a couple of other things to share really quick:
This Thursday, July 12th I'm the guest speaker at a women's brunch at White Chapel United Methodist Church in Southlake,Texas. I think there are still some seats available and you can register here if you're going to be in the area and it sounds like something you might want to do.
Also, my new devotional for girls comes out August 7th. It's called Fearless Faith and you can pre-order copies for the girls in your life here on Amazon or here on Barnes & Noble.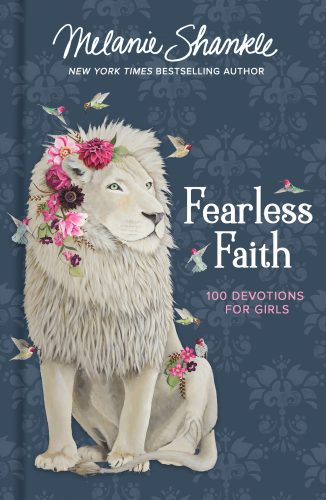 Several of you have asked about the age range and it's for girls about age 8 and up. You can preorder copies for the girls in your life anytime before August 7th and email your receipt to [email protected] and immediately receive a download of the first seven days.
Now for some things that are making my summer a happy one:
1. How to Walk Away by Katherine Center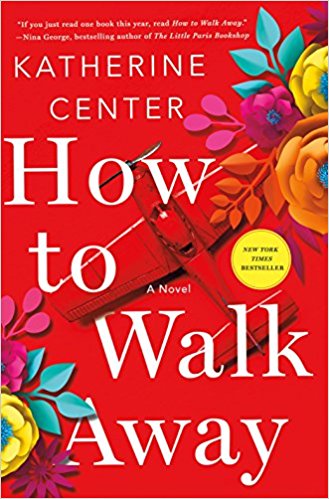 This wins for my favorite fiction book of the summer so far.
2. Educated: A Memoir by Tara Westover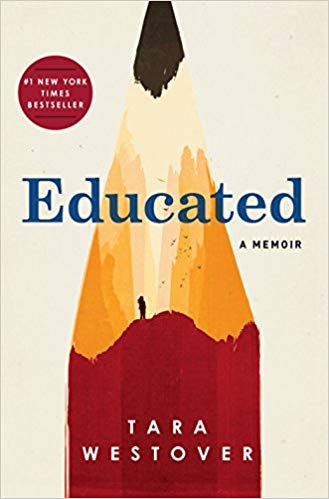 I'm reading this right now after several of you recommended it and it's fascinating so far. It's the true story of a girl who grows up in a survivalist family that kept her out of school, yet she goes on to eventually leave and earn her PhD from Cambridge University.
3. Trish McEvoy High Volume Mascara
I saw this on Cameran Eubank's (from Southern Charm) instagram stories when she talked about mascara and decided to try it because her eyelashes do look really good. And I LOVE it. I've always been a drugstore mascara girl, but this one might have permanently changed my mind.
Also, did you know that you're supposed to wiggle the mascara wand from the base of your lashes up to the top to make them look fuller and get total coverage? I've been swiping up for over thirty years and no one told me. I asked Caroline if she knew about the wiggling and she said, "Yes, Mom. Everyone knows that." Um. Not everyone.
I believe my love of 70's and 80's music is well-documented and thus I committed some time to developing a comprehensive Yacht Rock playlist on Spotify. It is currently at 175 songs which is eleven and a half hours of listening joy. And I can't promise that I won't quit adding songs. It's my Everest.
5. gimme some oven unforgettable italian chopped salad
This is such a delicious salad and I'm a little addicted to it. You can add grilled chicken or shrimp if you need meat to make it a meal. Or it's a perfect summer side dish. I love the balsamic glaze.
6. framed cooks strawberry basil margarita
My friend Kate writes one of my favorite food blogs and she posted this recipe for a strawberry basil margarita. I adore both strawberries and basil and this drink is perfection for summer.
7. Younger
This has been my favorite show of the summer. It's funny, well-written and keep you guessing with where it will go next. Sutton Foster is perfect in the lead role of Liza who's a forty-year-old woman who finds herself divorced and out of work. Through a series of events she decides to try to pass as a twenty-six-year old to get a job in publishing and it works.
8. two funny girls styrofoam cups
Truth be told I always love a styro cup, but never more than in the summer. I happen to love these blue stars, but you can also look on Two Funny Girls website and order a personalized version if you really want to be fancy.
I don't have this exact hat, but I have one that's very similar and I love it. This one is on sale for $39.95 at Anthropologie and it's so cute that people will think you're making a style statement and haven't just not washed your hair for four days. Or am I the only one who does that?
10. eltaMD UV clear broad spectrum spf 46
This is my new favorite sunscreen for my face. I put it on every morning and I love that the tint evens out my complexion and it goes on so smoothly. Plus, it doesn't have a weird smell and lasts all day. I've even got Caroline using it daily because if I have any big regret in life it's that I didn't start wearing sunscreen until it was essentially too late.
I love The Popcast with Knox and Jamie and I love their Bible Binge podcast just as much. I'm not even a great podcast listener because I'm too busy listening to my eleven and a half hours of Yacht Rock, but I'll make time for this because it's educational, funny and informative. It's a great way to learn things about the Bible that maybe you never knew or to look at the stories in a different light. I'm a fan.
That's all I've got for now. I hope you all have a fab Tuesday.
Copyright secured by Digiprove © 2018