Well, it's almost been a month since I wrote anything here besides Fashion Friday or a podcast post and all I can say is it has been a busy one. And now we are just a little over a week away from Christmas break and I hope it involves a lot of catching up on sleep and watching movies on Netflix.
We spent most of our Thanksgiving break in Orlando for a soccer tournament. Before we left on Wednesday, we had a little family Thanksgiving dinner with just the three of us. We have named it Shanksgiving and we ate outside by the fire pit in our backyard and it was a nice little celebration. Then Caroline and I flew to Orlando on Wednesday afternoon and spent Thanksgiving day at Universal Studio, specifically the Harry Potter part of it all. We had a traditional Thanksgiving lunch of fish and chips at the Leaky Cauldron and rode various rides until my motion sickness begged me to basically never move again. It was about halfway through the day when Caroline said, "I don't know that we are theme park people" and I couldn't have agreed more. It was incredible to see, the rides are amazing and every detail is perfect, but I don't need to ever go again. As it turns out, I don't like waiting in long lines or being in large crowds. None of this actually comes as a surprise to me.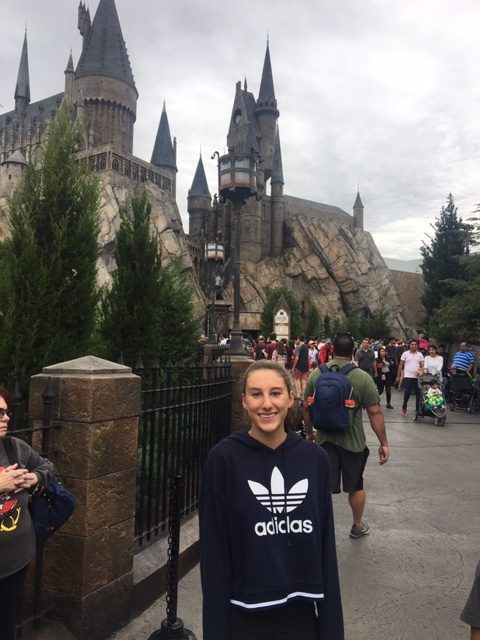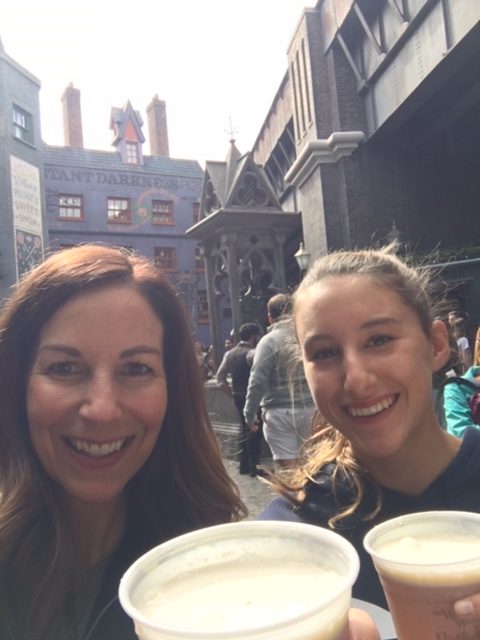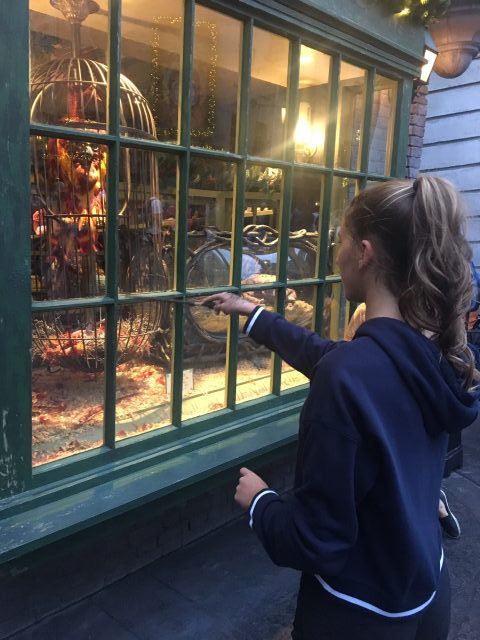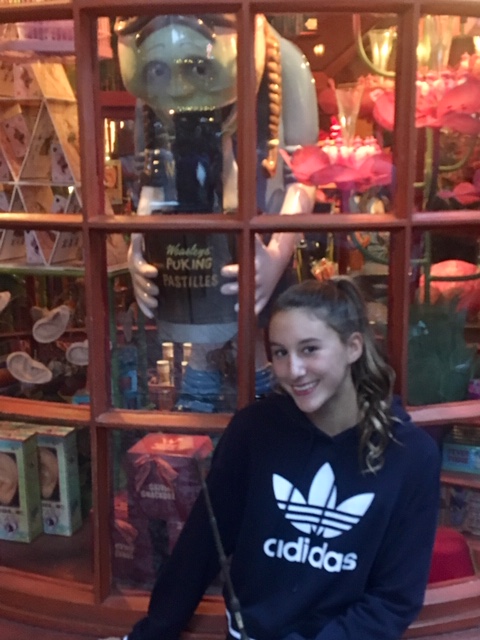 But we had a great day together and laughed a lot, especially at Caroline's face in this picture that was taken as we rode Harry Potter's Forbidden Journey ride. There were spiders that jumped out right as the photo was taken and Caroline hates spiders. Meanwhile, I am obviously the picture of a concerned mother. The truth is I was laughing to keep myself from getting sick.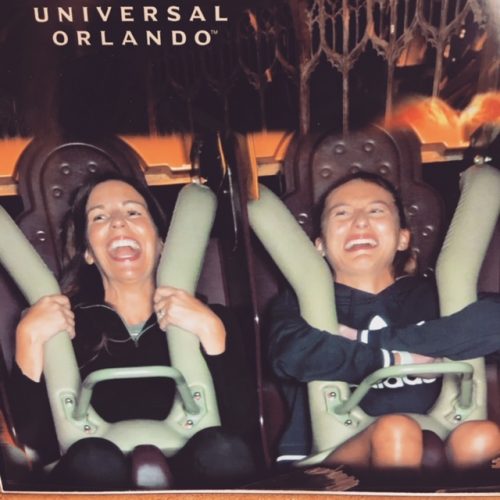 The rest of our trip was all about soccer. She had games on Friday morning, Saturday afternoon and Sunday morning.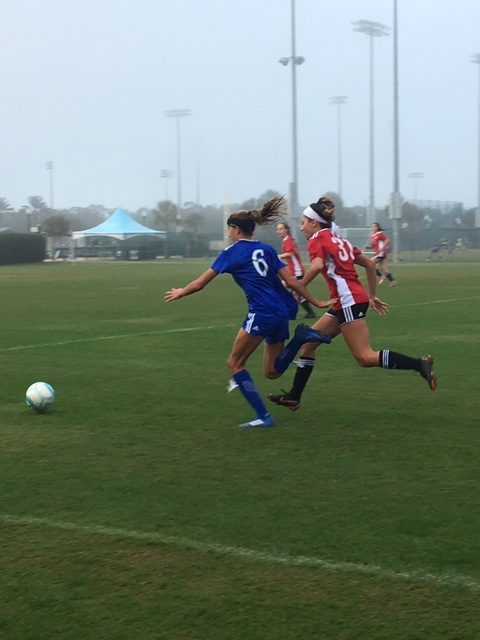 We made it back to the hotel room on Saturday night just in time to watch the A&M vs. LSU game. The hotel didn't have the SEC Network (HOW DARE THEY?) and so I had to watch the entire game on my laptop. This didn't seem like a big deal initially, but who knew the game was going to go into SEVEN OVERTIMES? The problem with watching online is there is about a ten second delay from live TV and so as overtime began my phone began to blow up with texts and I had to make myself not check it until thirty seconds after the fact so as to not ruin the suspense of what would happen next. It was truly one of the best football games I've ever watched and the fact that we won made it all the better. I kept thinking with each overtime that there was no way we were going to be able to score again and then we did. And so there I was, silently freaking out, in a hotel room in Orlando with my computer sitting on my lap and my phone buried under five pillows. Needless to say, I was little exhausted when the alarm went off at 6:15 a.m. the next morning for Caroline's 8:00 a.m. game, but we both agreed it had been worth it.
The next week was basically spent trying to re-enter normal life and get caught up on sleep. Then I left the following Monday for a speaking event at Bethany Church in New Hampshire. Gulley was able to go with me which made it super fun and I basically fell in love with the entire New England coast and would like to spend all my summers there wearing sweaters and walking on the beach. We drove up to Kennebunkport on the Tuesday before President Bush's funeral and it was so moving to see the tributes to him all over town.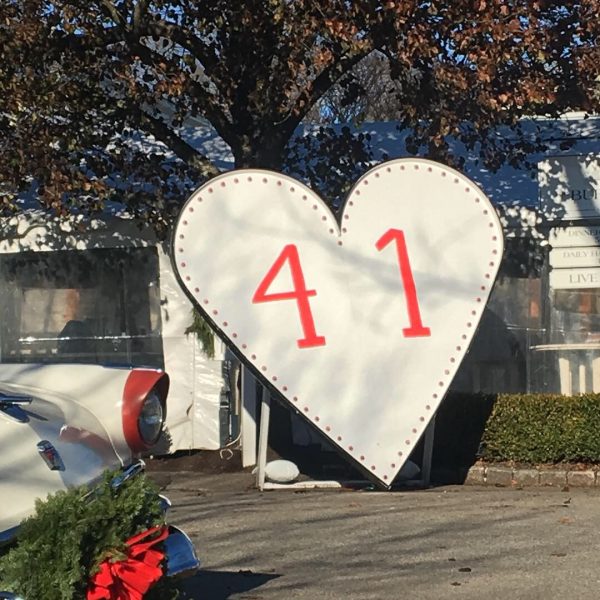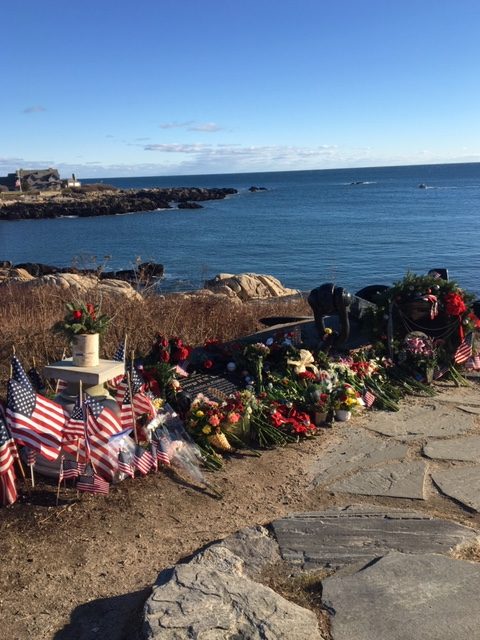 We ate lobster rolls and seafood chowder and talked until I almost had no voice left and shopped and just had the best time. It's not often that my speaking trips turn into a little bit of a girls' trip but this one did and the timing was perfect. Gulley and I say all the time that these teenage years keep us so busy that we hardly ever get to have an entire conversation and finish a thought.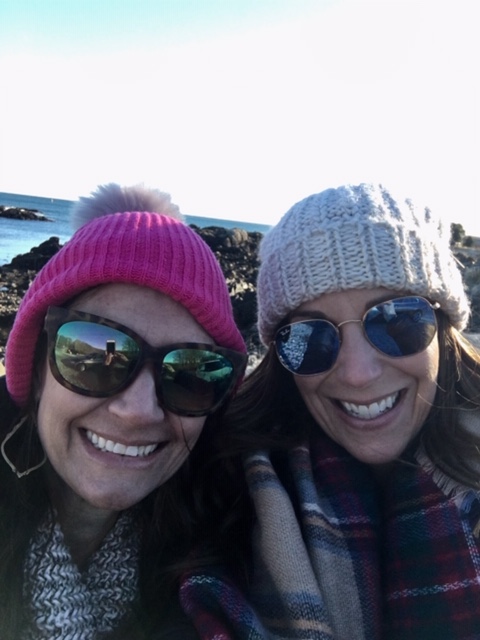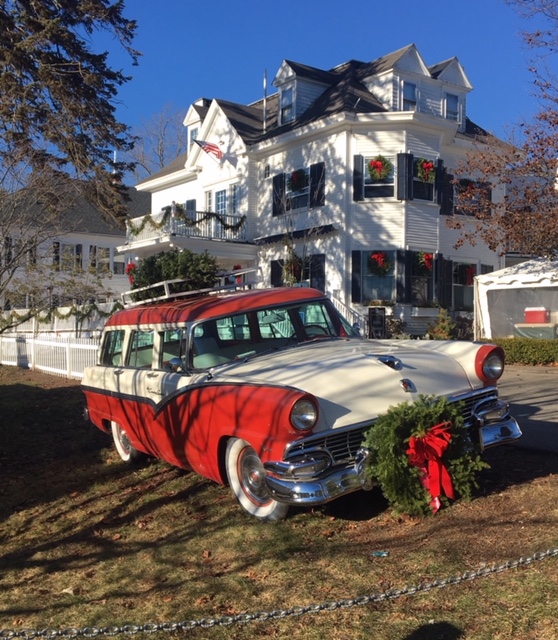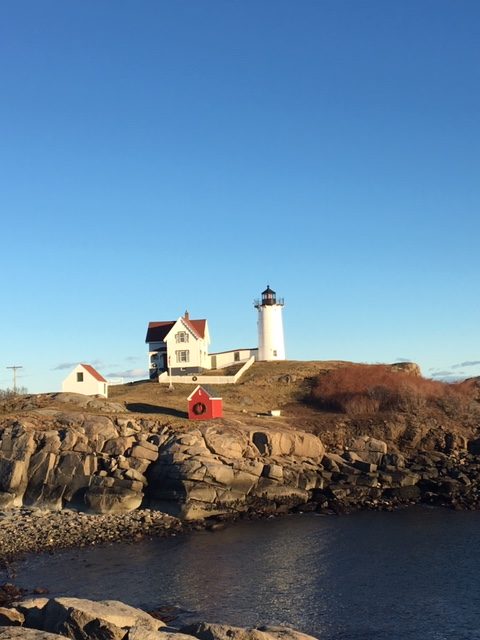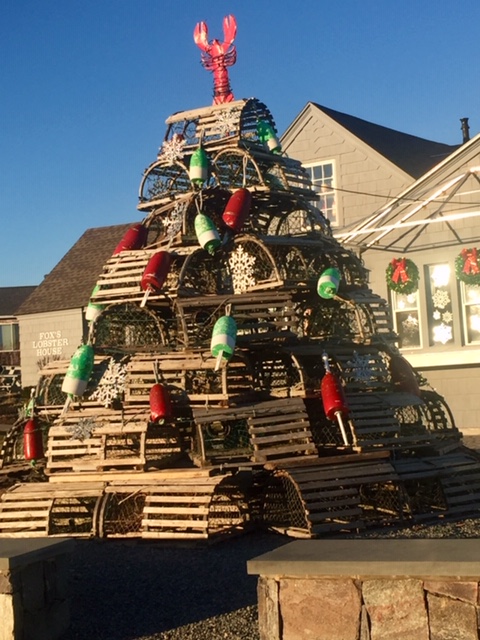 The only downside was we had to leave our hotel at 3:45 a.m. on Thursday morning to catch our 6:00 a.m. flight home and so we were a little tired. We also discovered that the personal hygiene and appearance that feels acceptable when you leave a hotel room at 3:45 a.m. is slightly different than what is probably socially acceptable when you arrive home in San Antonio at noon. But we both discussed later that we went straight home, showered, unpacked, started laundry and took a long nap. And that night I slept the sleep of angels knowing that I am done traveling for the foreseeable future and have an almost empty calendar between now and the end of the year. Well, unless you count the fact that I am on a book deadline but I'm pretending like that doesn't exist until after Christmas is over.
And so that's what's been going on here. Gulley and I did manage to get most of our Christmas shopping finished while we were in New Hampshire, thanks to the wonder that is Amazon Prime. And now my days consist of getting various boxes off my front porch and trying to remember what's in them. I even got just an empty envelope delivered the other day and am still trying to figure out what it was supposed to be. I guess even Amazon can walk into a room and forget why it went in there in the first place, which makes me feel better about myself and my short-term memory.
So now the tree is up, the dead mums and pumpkins are finally off my front porch, I've officially decided not to send out Christmas cards this year, and, rumor has it, P is putting up our outdoor Christmas lights tomorrow. Basically, it's beginning to look a lot like Christmas. Which I guess is a good thing since it's less than two weeks away.
Hope y'all are doing well and enjoying the season!
Copyright secured by Digiprove © 2018