May is one of those months where I never remember if it has 30 or 31 days. As it turns out, it has 31. And so today is the last day of May.
We've been on summer vacation for a week and it has been glorious. And even though summer school starts on Monday, I keep telling myself it will still be an easier routine than the normal school year. (Several of you asked last week, Caroline is taking government and economics during June just to get those credits out of the way and leave room for other stuff in her schedule for junior and senior year.)
Anyway, here are some cute things I found this week:
1. lou & grey cuffed tee dress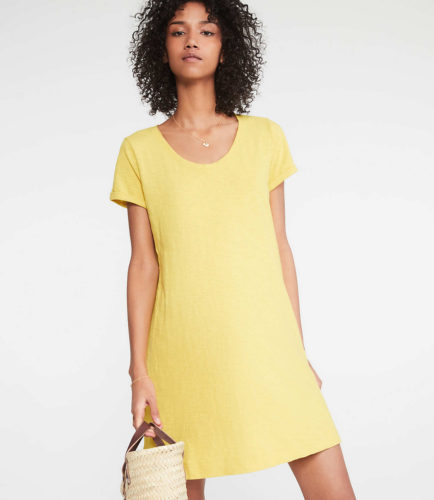 I love a t-shirt dress for summer because it's just a great everyday alternative to shorts and feels a little more put together. This one is $59.50 but 50% off. It comes in a bunch of other color options but I really like this yellow.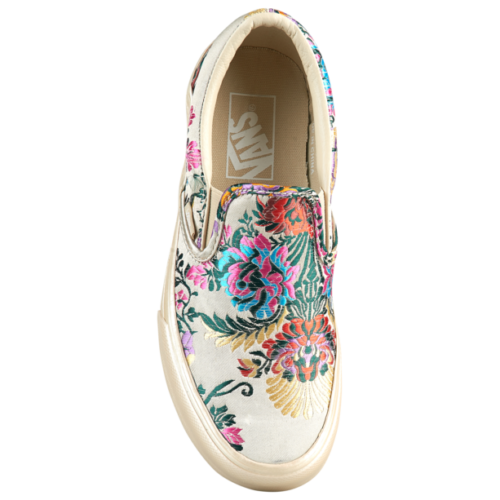 These showed up in my Instagram feed as an ad because Instagram knows me better than my closest friends. I tracked them down immediately and think they are just darling. They are $60.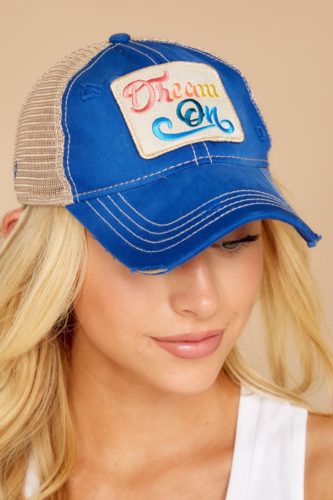 Last summer I lost my beloved "Mama Tried" hat from Junk Gypsy in the Guadalupe River. It was as sad as what you are imagining. But I have to move on and have been looking for a new hat love. This one is $38 and I love the blue. It also comes in lots of other options, both color and phrases.
4. free people darling days midi dress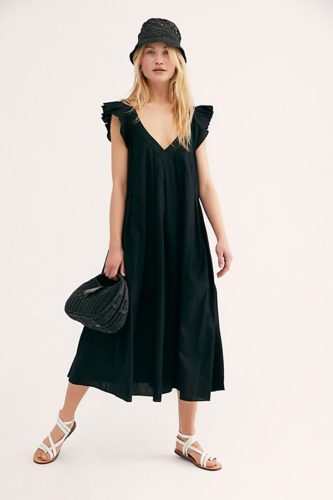 This is the cutest dress. It's $98 and the reviews say it runs big It comes in several other color options and I think it would be great dressed up with some wedges and jewelry.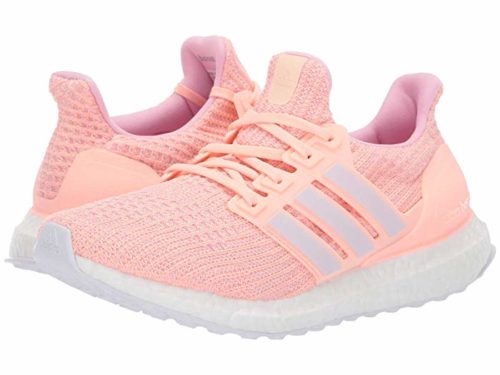 These are great running shoes and so comfortable. Whether you choose to actually run in them is your personal business. Maybe you just want to wear them to "run" to the refrigerator for another square of cold Ghirardhelli dark chocolate raspberry. Hypothetically speaking.
They are normally $180 but this pink color is on sale for $109.99 and I happen to love pink.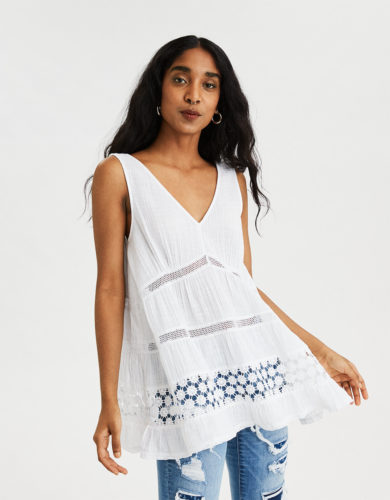 I really like this top and it would be equally cute with jeans or shorts. It's on sale for $23.97.
7. j.crew factory tie front tanks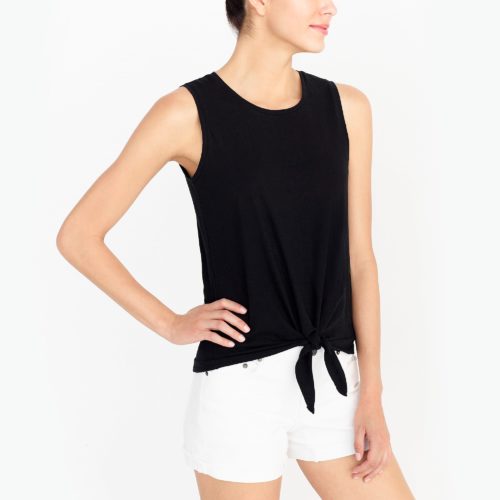 These tie front tanks are a summer staple for me because you can wear them with anything and I love to tie a shirt as opposed to the dreaded tuck in. They are on sale for $14.50 and come in several colors.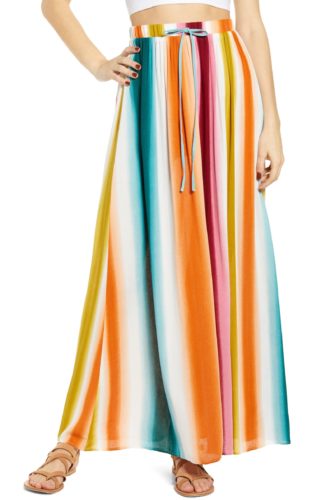 I have loved this maxi skirt from the moment I saw it. It's perfect for summer and would look great with one of the tie-front tanks above. It's $45.
9. j.crew factory summer t-shirt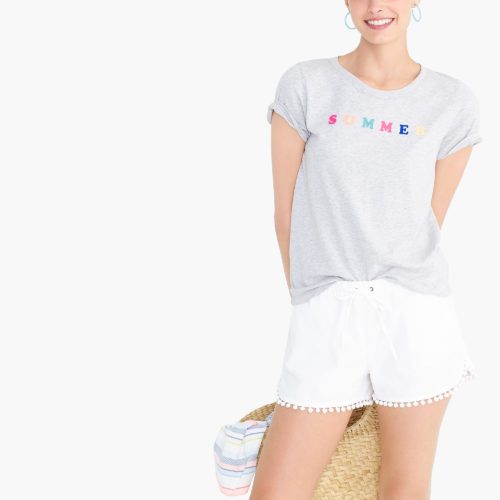 I also think this Summer t-shirt would be darling with the skirt above for a casual look, but it would be equally cute with a pair of cutoffs. It's on sale for $19.50.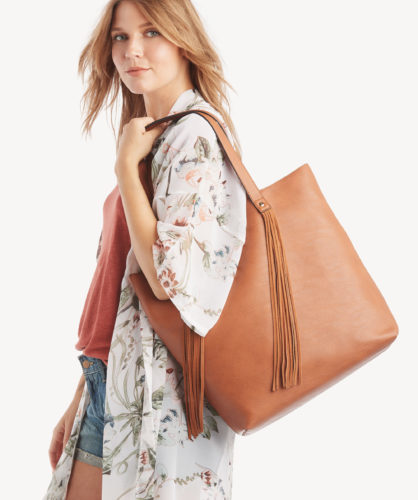 I think this tote is so pretty and it's big enough to hold your laptop but not too big to use as an everyday bag. It's $79.95 but you can get 15% off when you sign up for their emails. It also comes in black.
That's it for today.
Have a good Friday.
Copyright secured by Digiprove © 2019