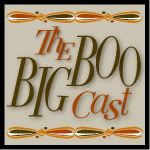 I'm afraid if I start writing I won't be able to stop. I have had some serious blog withdrawal this week and have had to confront what are apparently highly narcissistic tendencies considering how much I feel the need to share every moment of my day with the internet.
The upside is I have never had so much free time. In fact, Sophie and I found time to record a podcast this afternoon, even though it meant I had to stop watching last week's episode of "Friday Night Lights" for the third time.
In my defense, I was just trying to prepare for the season finale.
Also, I just finished watching the season finale and will probably watch it another twenty-six times between now and Monday. With a box of Kleenex nearby. Coach Taylor gets me every time and, seriously, don't get me started on Tim Riggins.
Anyway, none of that has anything to do with the material contained in the podcast. We basically discuss food, our dislike of coconut, the origin of the water chestnut and if it is, in fact, a nut, and my quest for a maxi dress.
In other words, the usual nonsense.
You can click here to listen.
Can't wait to be back to regular posting on Monday. I HAVE A LOT TO SAY.