A few of you (like two) emailed me last week and said, "Please don't quit doing Fashion Friday" because I hadn't done Fashion Friday. But I had a good reason. I lost track of my days of the week and didn't realize it was Friday. This is a side effect of the quarantine/stay at home/shelter in place/groundhog day reality we are all living in right now.
If you're like me then you really have no idea what day it is from day to day unless you look at a calendar or if it's April 1 and you realize it's April Fools Day because everyone on your social media thinks it's funny to tell their kids they have to repeat a grade next year but your nerves are frayed and you find none of it funny or amusing because these kids are dealing with enough disappointment right now without thinking they have to repeat their senior year of high school.
I'm not sure if you can tell but this has all given me a lot of feelings.
Also, if you're like me then real pants aren't a life choice you're currently making and you'll worry about your real pants situation when we're allowed to leave the house again.
Here are a few cute things I found this week while I sat at home for the 400th day in a row.
1. universal thread jogger pants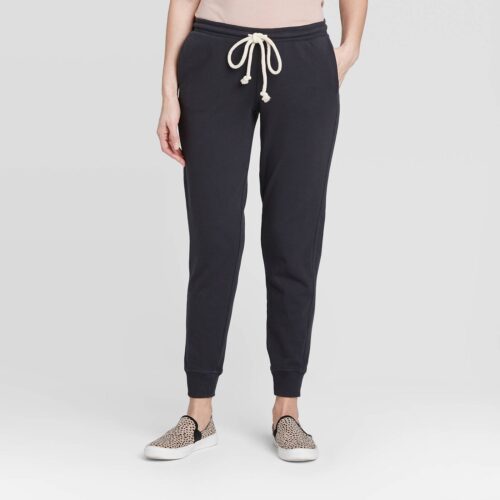 These have been the winner of the Coronavirus pandemic for me. I ordered them online from Target and they are everything I needed them to be and, thankfully, I'd found toilet paper at HEB earlier in the week so they didn't have to rise to that occasion.
They are french terry on the inside so a great lightweight jogger option now that the weather is warmer. And they are just $20. I ordered a small and am normally a 4-6 in pants and they fit perfectly.
2. j.crew embroidered puff sleeve top
This top is ambitious for these days but I'm believing that summer days will be our gateway to being able to do things like eat in restaurants again. It's on sale for $65 and it also comes in white and yellow or navy and white. J.Crew has 40% off everything with the code SPRING at checkout right now so it's a great time to stock up on basics or anything else you've had your eye on.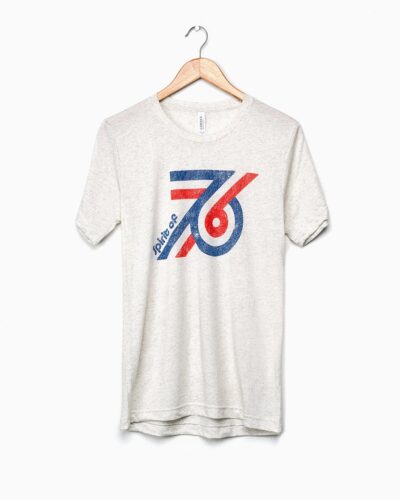 T-shirts are my best friend right now because they can live in my closet and I see them every day. I just really like the retro feel of this one and this store has a bunch of cute t-shirt options. This one is $28.
4. junk gypsy take the bull by the horns tee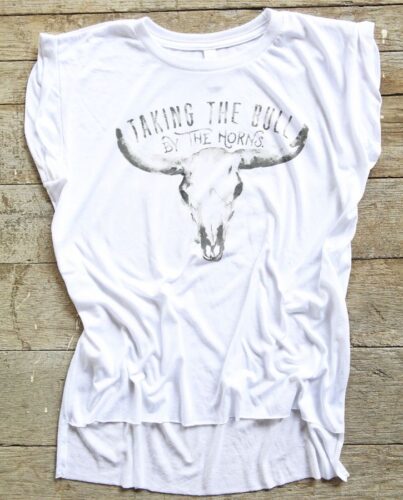 Speaking of cute t-shirts, I am always a sucker for a new Junk Gypsy tee. This one is $34.95.
5. blank nyc boyfriend denim shorts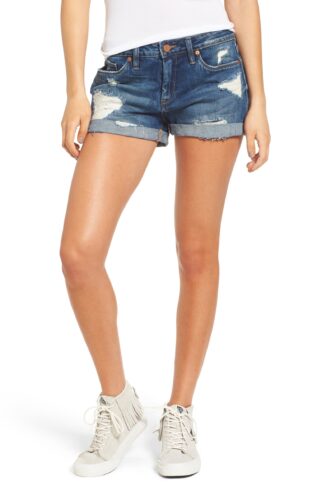 These are my very favorite denim shorts. And I'll let you in on a secret. They come with that cuff, but I cut the part where the hem was sewed in which made them a little longer and also true cutoff shorts which is what I wanted. I love them because they have a ton of stretch and are super soft. They are on sale for $45.56 which is a great deal.
I ordered another brand of denim shorts a few weeks ago that were much more expensive and immediately sent them back because nothing I've tried is as good as these.
6. flying varsity crewneck sweatshirt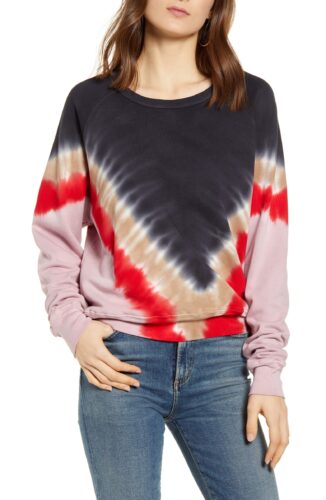 I'm worried that all the tie-dye stuff is one day going to just serve to remind me of the Coronavirus pandemic. Is it just coincidence that tie-dye became a big trend right as we went into quarantine? Maybe.
All that being said, I'm thankful it's given us cute sweatshirt options during these times and this one is on sale for $60.90 and I love the color combo. It would look perfect with the Universal Thread joggers from Target I featured up top.
If you had told me in 2019 that I'd be spending a good part of 2020 wearing various sweatsuits around the house like I'm Rocky Balboa, I wouldn't have believed you. Yet here we are.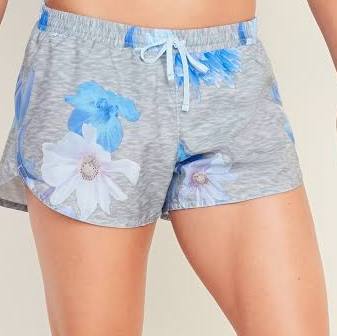 I love these running shorts from Old Navy. They are super soft and comfortable and perfect for walking around the neighborhood on warm days which is what I do for fun these days. They are on sale for $14.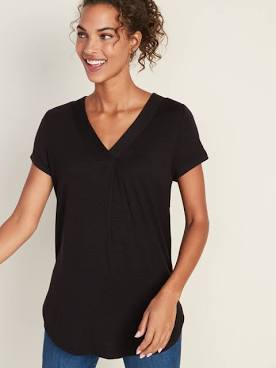 I saw these tunic tees on sale and immediately ordered two of them. The length is perfect for leggings and a v-neck is just universally flattering. I love that you can wear them as a layer under something or just by themselves. Right now, it's 50% off everything at Old Navy so a great time to stock up on basics.
9. gap overalls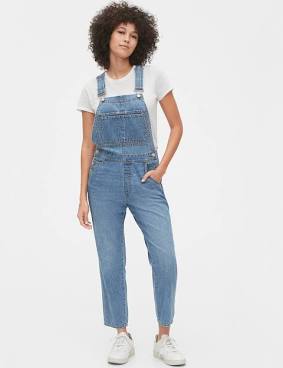 Last week I did an instagram story wearing some Gap overalls I bought a few years ago. Several people asked about them which basically validated my decision to wear overalls again. Although, now that I think about it, maybe I took their inquiries as a compliment and it was really more of a judgement. Whatever.
Gap has these overalls right now and they normally $89.95 but it's 50% off everything at Gap right now. Pro tip: I ordered a tall size in mine because things like this tend to be too short through the torso for me and the tall size gives you a little more room.
10. steve madden rezza white sneakers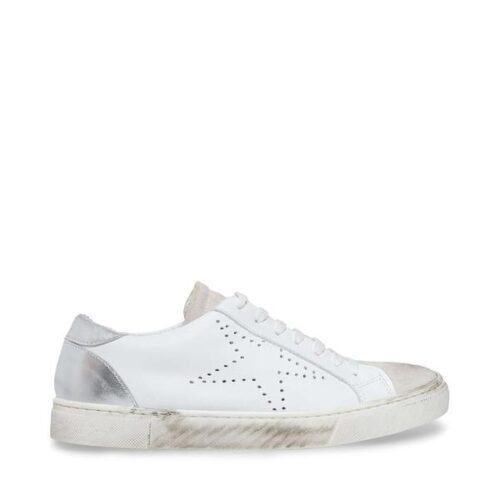 I adore these Rezza sneakers and they have been my go-to when I actually put on real shoes these days to make my weekly trip to HEB. They are so comfortable and 35% off with code SPRINGNOW at checkout along with a lot of other spring and summer shoe options.
That's it for today.
Stay safe, wash your hands, have a good Friday.
Copyright secured by Digiprove © 2020