So here we are. For most of us it is now officially summer. And I have to imagine that we all started this year thinking we'd probably be wearing masks to celebrate Memorial Day Weekend while having socially distant barbecues.
God bless us all.
Here are a few things I found this week that are cute. Maybe you'll be able to tell that I'm over the sweatpants and joggers right now. It's all I've worn for the last two months, plus it's now officially transitioned into true Texas summer heat which means I need to pivot into clothing that doesn't touch my body.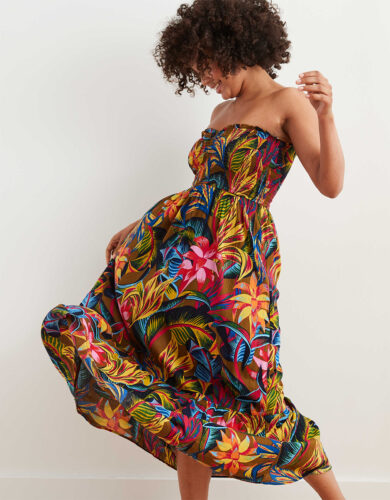 I think this is just beautiful and could be great on its own or as a swimsuit coverup. You could throw on a light sweater or denim jacket with it. It also comes in an emerald green or black but I personally love this tropical print.
It's 50% off and on sale for just $27.47 right now.
2. cabales 3-pack seamless wireless sports bra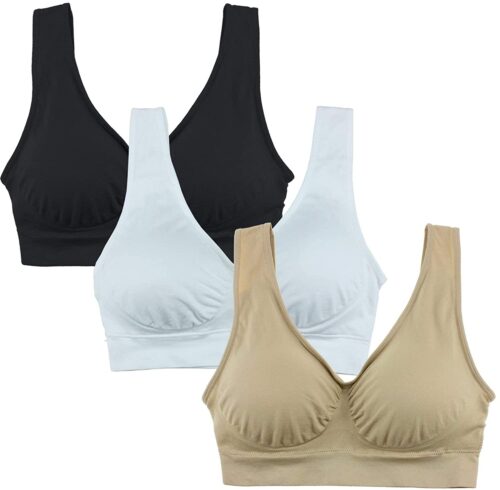 This has been my best find of the pandemic. While it's a stretch to call these bras "sports bras" unless you're doing yoga or something else very low impact, they are actually very supportive and flattering. They are padded and unbelievably soft. I can honestly say they are the first bras I've ever owned that I don't immediately want to take off the minute I can.
Best of all, they are $19.99 for a three pack of them. There is a sizing chart on Amazon and it is very true to size from my experience.
The flowy shapeless dress is my new sweatpants. It's easy to throw on, you can wear it with everything from dressy sandals to sneakers or flip flops. And it's just $24.99. It comes in several color options.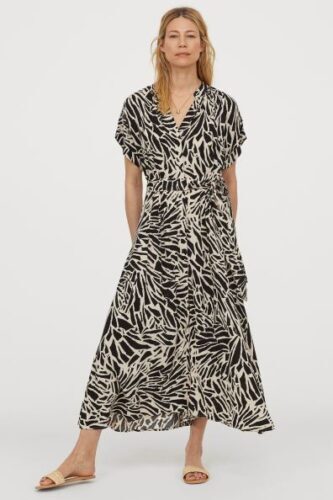 I love this dress. I think it's a great summer piece that could transition to fall later on. It's $34.99.
5. airy dress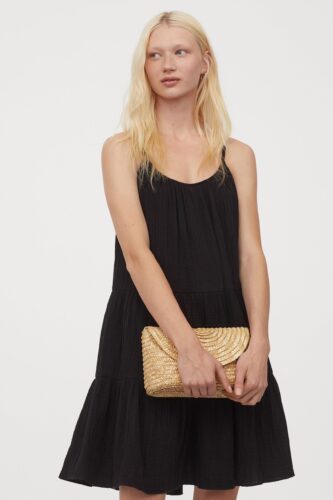 This is the short version of the crinkled dress above. It's $19.99 and could be a dress, a swimsuit coverup, or just something you wear around the house when you feel too hot to live.
It also comes in white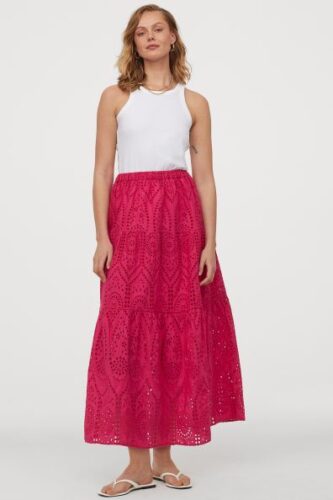 I love this. I love the color, I love the eyelet, I love the whole thing. Such a cute skirt that could be dressed up or down. You could even wear it with a graphic t-shirt tied at the waist and sneakers.
It's $49.99.
7. blue and white striped tier dress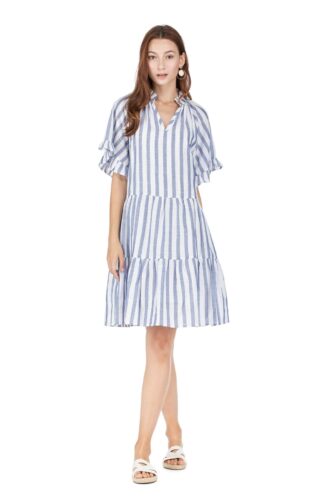 This is currently on pre-order, but I adore both the style of this dress and the blue and white stripe. It's so crisp for summer. It's $98.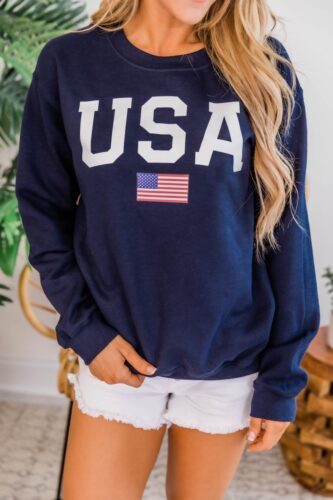 I realize it's too late to get this for Memorial Day, but you could get it for July 4th assuming you live somewhere that would allow you to wear a sweatshirt on July 4th. I just love the USA graphic (and the country) and really like this sweatshirt to wear all year round. It's $35.
9. universal thread belted overalls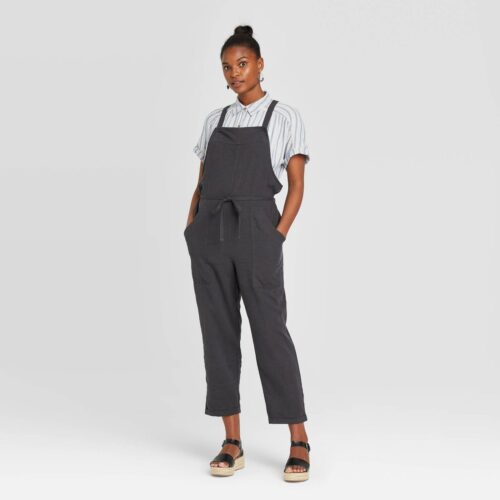 I've really been a fan of overalls during this pandemic. They are like an upscale version of sweatpants. These are darling and just $29.99. Perfect to wear with a tank or a t-shirt with sneakers or sandals. They come in several color options.
10. prologue short sleeve dress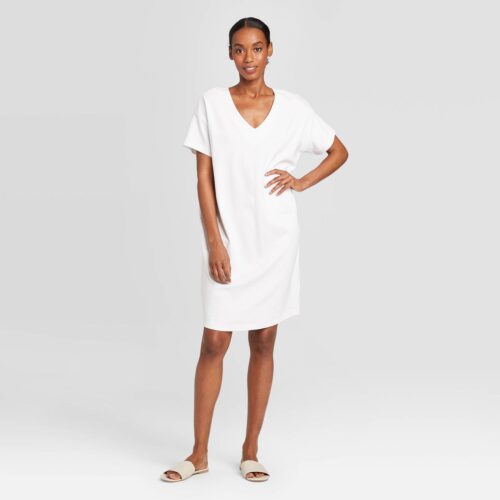 I realize this is basically just an oversize white t-shirt posing as a dress, but on the bright side it's an oversized white t-shirt posing as a dress. I love pieces like this in the summer because you can throw it on in the morning and be comfortable all day long. It also comes in black and rust. It's $22.99.
That's it for today.
Have a good Friday and a nice long weekend when you can just be at home with your family like that isn't what we've already been doing for the last two months.
Copyright secured by Digiprove © 2020