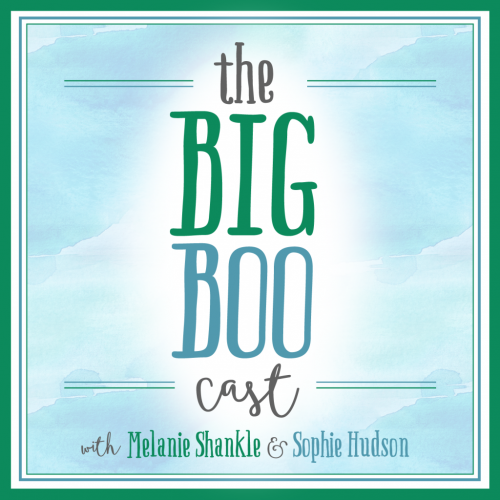 This week's episode is full of all the usual fun and shenanigans.
You can click here to listen. Or here. You can even listen right here on the blog.
And if you're on the Facebook, well, we are, too.
We'd love for you to subscribe on iTunes, and we'd be honored if you'd leave us a review.
Show Notes:
– Beatriz Williams (she has tons of books; Melanie mentioned three: A Hundred Summers, Golden Hour, and Along the Infinite Sea)
– The Women in the Castle by Jessica Shattuck
– The Secrets We Kept by Lara Prescott
– Next Year in Havana by Chanel Cleeton
– The German Heiress by Anika Scott
– The Alice Network by Kate Quinn
– This Secret Thing by Mary Beth Whalen
– Mickey's Once Upon a Christmas
– Mickey's Twice Upon a Christmas
– Scalp Massager Shampoo Brush
– R+Co Dallas Biotin Thickening Shampoo
– Living Proof Perfect Hair Day Dry Shampoo
– Compassion Live Show – this Saturday, December 19th, at 7pm central – sponsorship option
– If you attended the live show back in the summer, message our friend Retha on Instagram and she'll pass along a special code just for summer attendees
– Buy a ticket for the live show
– Bath & Body Works Fresh Balsam candles
– Old Navy sweaters in regular sizes and plus sizes
– Sanctuary Project jewelry (use promo code SANC25 for 25% off)
Sponsors:
– NuCalm (use this link for 50% off your first 30-day subscription)
– Magic Spoon (use the code BIGBOO for free shipping)
– FabFitFun (use the code BIGBOO for $10 off)
– KiwiCo (use promo code BIGBOO for 50% off and free shipping)
Copyright secured by Digiprove © 2020