Today is our last day of Spring Break and I've decided that, based on my personal observations and social media, San Antonio schools were literally the only people on Spring Break this early. I'm not sure what happened, but we were a full week ahead of most places.
The upside is this led to places being virtually empty because everyone else was in school or at least at home online at school. We spent the first part of the week in Dallas with friends and it was delightful. I ate more Mexican food in four days than is probably healthy and watched the Meghan Markle interview and now we are back to our real world later this morning with a soccer game.
You know what the worst part is – I mean other than that we've been in a pandemic for a year – Daylight Savings Time happens on Sunday which means we have to spring forward right as we go back to school.
Daylight Savings Time is dumb.
Anyway, here are some cute things I found this week: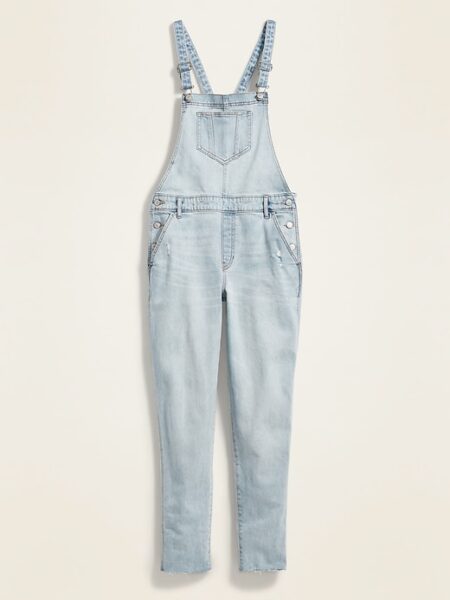 My overalls were like a quarantine staple for me over the past year. I wore them all year long and I have no regrets. They're just a great, easy thing to have in your closet and can actually look cute with some sandals and white tank or tee.
These are on sale for $40 plus an extra 30% off at checkout which makes them just $28. They also come in a medium wash and a dark wash, but I really like this lighter wash for spring and summer and the distressed hem at the ankle. These are just about perfect.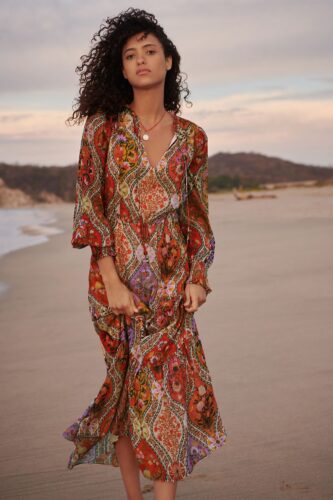 This dress is stunning. It is not on sale and is fully $228 but Farm Rio just makes a great dress.
3. birkenstock arizona camo sandals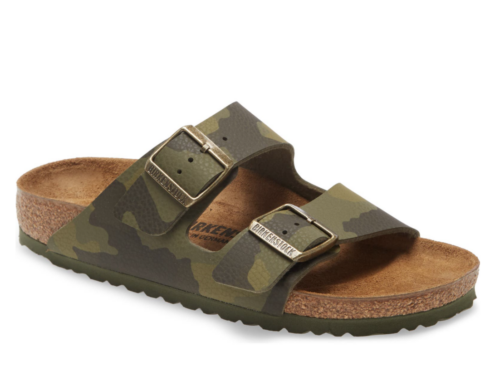 I'm so glad that I live in a world where Birkenstocks have become socially acceptable again. I love this camo pattern because they would go with everything.
They are $99.95 They also come in a light sand camouflage which is equally pretty depending on your style preference.
4. maeve rita printed tunic blouse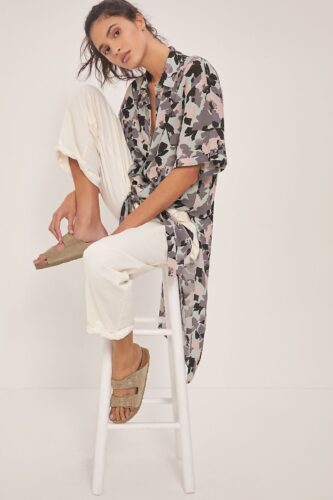 I love a long tunic blouse. You can wear it open like a kimono or tie up the front or just wear it buttoned over a pair of leggings or jeans.
This is $88 and also comes in a pink color.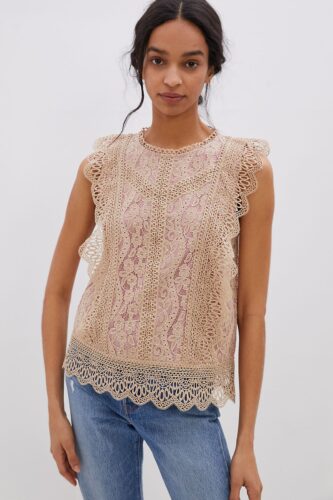 This lace top is so pretty. I love this color and it would look so pretty with a pair of wide leg jeans.
It's $98 and also comes in black.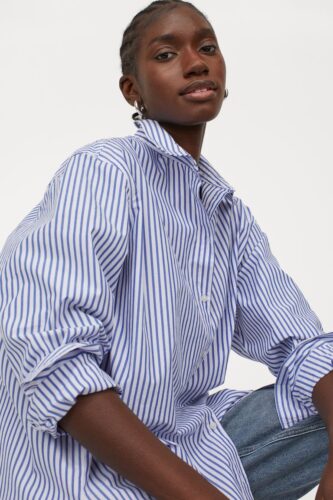 This is a great basic shirt. It's only $24.99 and these stripes are so great for summer. You could wear this over a swimsuit, with white skinny jeans, open over a tank and jeans. It really is so versatile.
It also comes in white, light blue and black.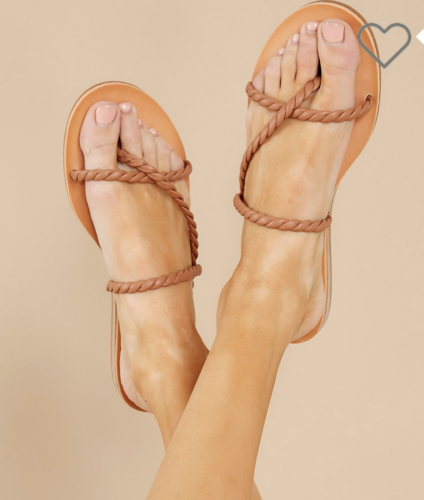 These sandals are so basic, but pretty.
They are $50. They also come gold, black, white or silver.
8. floral print ruffle hem midi dress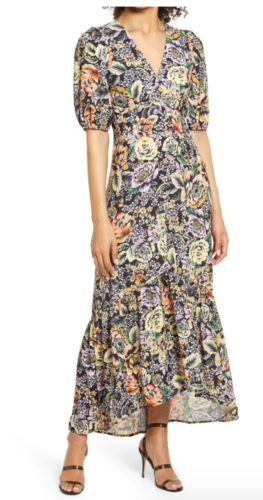 I feel like after officially living a year in quarantine and sweatpants that maybe we are all ready for a pretty dress. We are tired of our athleisure. Maybe this is how the Roaring 20s happened after the Spanish Flu.
This dress is just $79 and so pretty. It would be perfect for Easter or a spring or summer wedding or other event.
9. san diego mel woven palm hat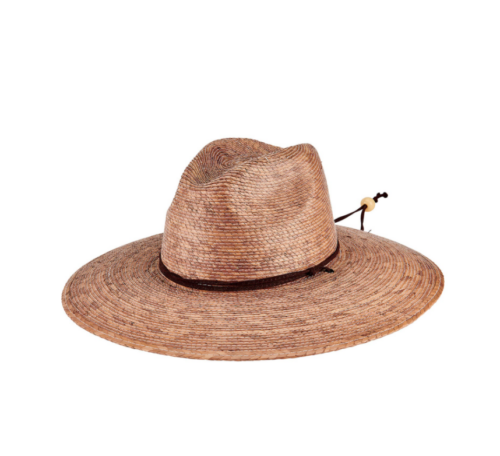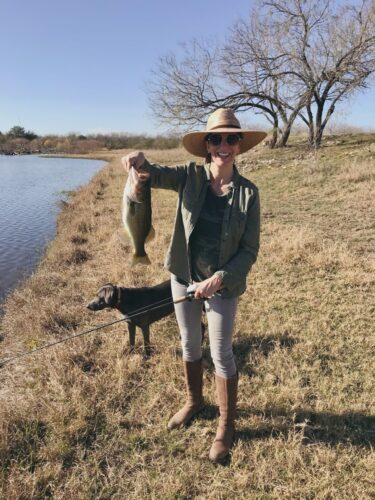 I bought this hat last year and it's been one of my favorite purchases. Did I share that pic so you could see me in the hat or so that you could see my fish?
Both.
Anyway, the tight palm weave makes it a great hat for sun protection whether you're fishing or lying by a pool or watching a soccer game.
It's $57.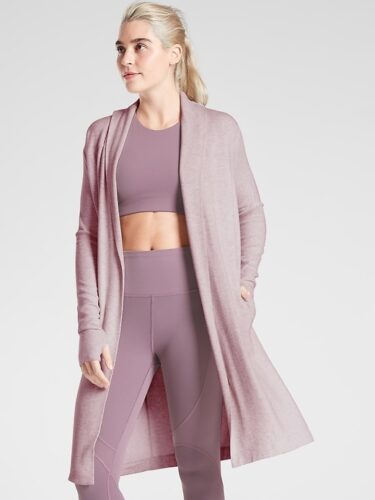 This is such a soft wrap and perfect for wearing over your workout clothes or even just with leggings around the house. It's totally your choice and this wrap won't judge you.
It's normally $89 but is on sale right now for $71.99 It also comes in teal but the sizes left are limited.
That's it for today.
Have a good Friday.
Copyright secured by Digiprove © 2021