We've officially reached the time of year when it's hard to know what to wear. Yesterday started off cool enough that I wanted a sweater but then it got warm enough that I regretted wearing one.
The stores are all filled with spring clothes, but it's still technically not spring.
Also, I'm still not really going that many places so I just want to keep wearing leggings for now.
All that to say, it's a very confusing time when you find yourself in the days before spring after a year of living in a pandemic.
But here are some things I found this week that I really like.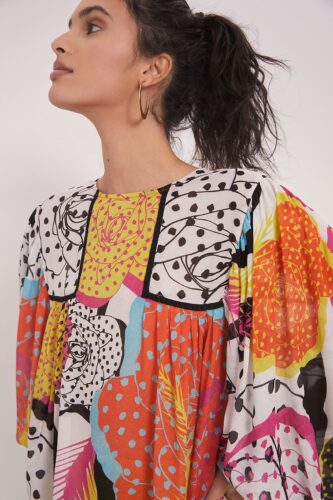 This top has been an Anthropologie staple for a few seasons, but they've updated it in new patterns and colors. This one happens to be my favorite. It's just so bright and fun and the world could use some bright and fun.
2. 7 for all mankind cropped wide leg jeans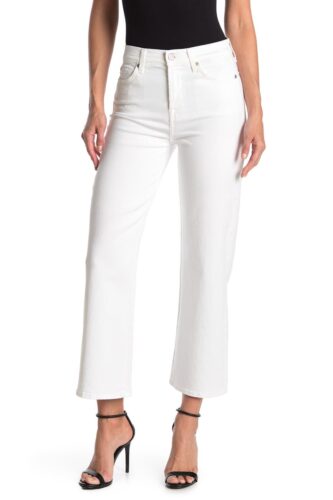 If I buy one pair of jeans right now it will be these. I'm tired of my white skinny jeans and want a change. I love this cropped wide leg style because it's so versatile.
These are on sale for $89.97.
3. daily practice marka embroidered shorts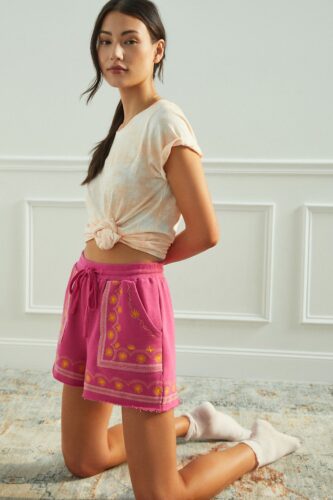 I've gotten to the point where I don't really wear shorts in the summer unless they're workout shorts or cutoff jeans shorts. But these may make me change my mind. They're lik a hybrid short and would be so cute with just a basic tank or t-shirt.
They come in several color options and are $68.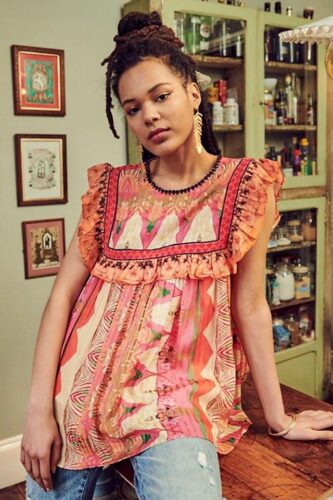 Well, I just love this top. In a world of short tops, it's a little bit longer and I appreciate that.
It's $138.
5. daily practice boy meets girl tee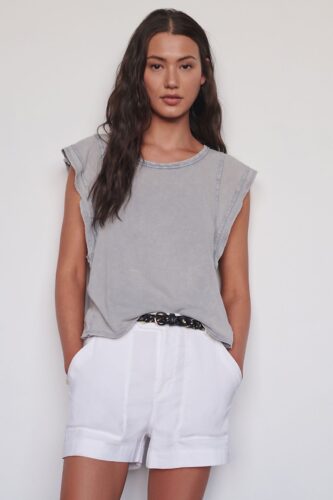 This is a really cute upgrade on a basic tee. It would look great with the shorts up above or paired with really any pants, skirt or pair of shorts.
It comes in a bunch of colors and is $38.
6. nanette lepore high/low midi dress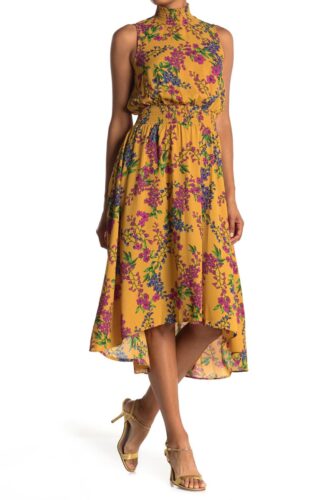 Nordstrom Rack is a great source for inexpensive dresses if you're in the market. This one is so pretty and just $34.97.
And I also love this nanette lepore smocked neck sleeveless floral print.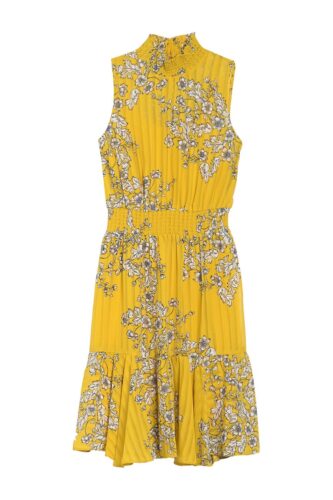 It's just $32.97.
7. pure excitement multi beaded knit bag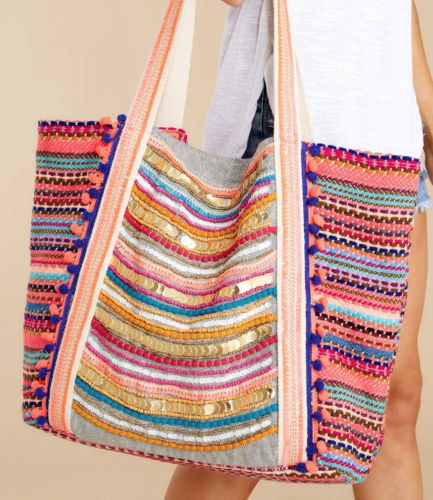 How cute would this bag be for the pool or beach this summer?
It's $64.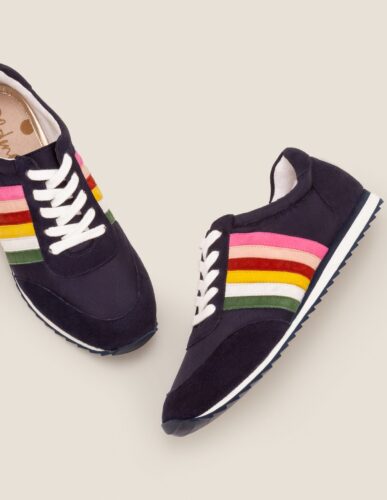 This week I went on an internet rabbit trail because Sophie and I recorded a podcast about spring trends (It will be on Patreon soon) and I referenced tennis shoes I owned back in 1979 from Kinney's shoe store. This led to me googling "striped retro tennis shoes" and these popped up. I think I'm in love.
They are $120 and also come in white. I realize that's pricey for nostalgia but they are really cute.
9. have your attention oatmeal tunic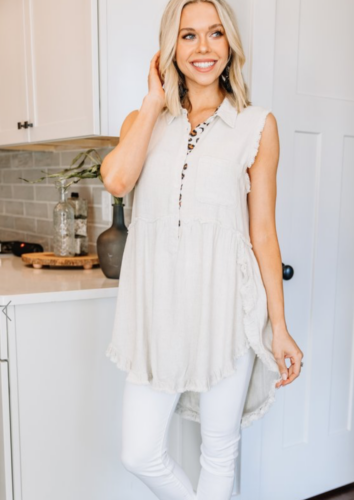 Speaking of nostalgic, I miss long tunic tops. That was such an easy thing to wear. Which is why I got so excited to see this top. I think it's so pretty for summer and I would wear it with white skinny jeans.
It's $46 and it also comes in black.
10. a new day short sleeve ruffle top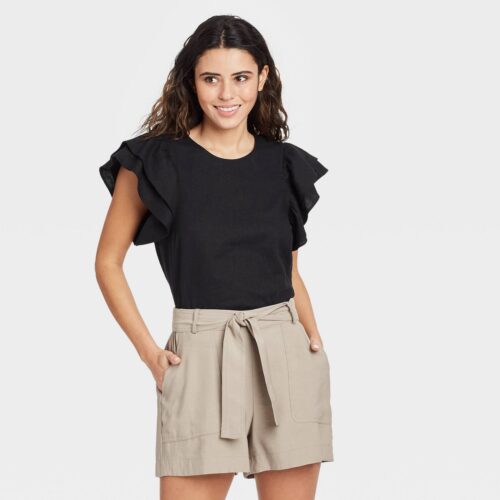 This is the cutest top. It's just $20 and comes in several colors and a few prints. Super cute with jeans or shorts or even a skirt for summer.
That's it for today.
Have a good Friday.
Copyright secured by Digiprove © 2021