I'm still at a point as we are coming out of the pandemic where I have to remind myself to look at my calendar because I actually have things going on and appointments scheduled and so on and so forth. I've actually showed up for three different appointments lately where I had the time and day completely wrong and so I guess what I'm saying is I've kind of forgotten how to be a grown up over the last year.
So it will come as no surprise to you that I was totally shocked and surprised to discover that Caroline has both Friday and Monday off school this week. Not that it really matters since she's a senior only taking three classes and school is basically nothing more than a social construct at this point, but it still feels freeing to realize we have nothing scheduled for Friday or Monday. Although given my current inability to calendar correctly, I could be completely wrong about that.
Anyway, she has Friday off because it's typically Battle of Flowers here in San Antonio which is part of Fiesta and there's a big parade and all manner of festivities. None of that is actually happening but they still get the day off school. And then I have no idea why Monday is a holiday but whatever. The bottom line is what do any of us really know about anything anymore?
Here are some cute things I found this week:
1. short sleeve printed linen dress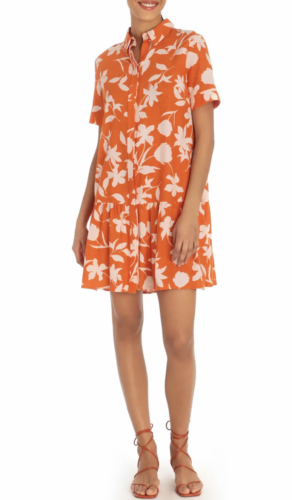 Nordstrom Rack continues to be a great source for really cute dresses at great prices. I really like this one and can totally see it with some good white sneakers or dressed up with a wedge sandals.
It's $49.97.
2. wrap it up multi print sarong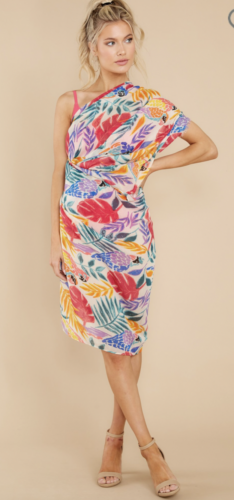 I think this is just the cutest, brightest sarong. I will probably need a lesson in how to tie it like the model is wearing it, but I'm willing to learn. It would also be cute just tied around your waist.
It's $20.
3. frilled with you midi dress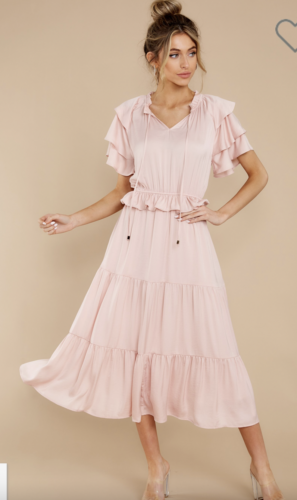 This is such a pretty dress and this blush color is so in right now. This would be great if you have an event coming up and need a good dress. It also comes in other colors.
It's $54.
4. sleeveless tie-dye midi dress
This doesn't really look tie-dyed to me, but I really like it.
It's $44.99.
5. oversized vintage dyed tunic sweatshirt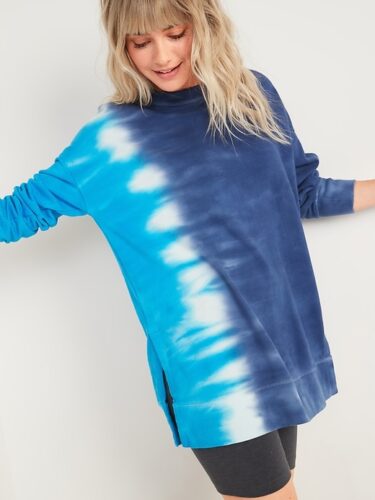 I realize we all overdid it on tie-dye last spring, but I love these tunic sweatshirts from Old Navy because they are lightweight and I actually just love the colors of this one.
It's on sale for $30.
6. ray-ban 54mm square sunglasses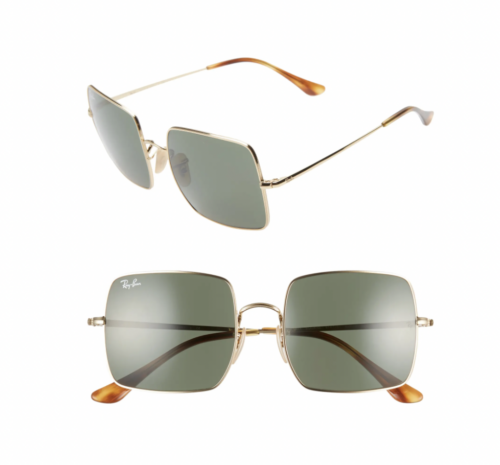 I like these square Ray-bans because they're different than anything else I own and they're marked down from $161 to $92.40.
7. make it your own fuchsia pink midi dress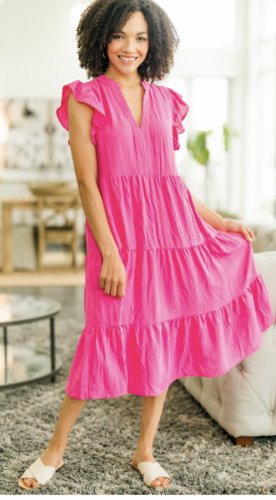 This is just another great dress and I love this bright color.
It's $55.
8. out for adventures green palm print bodysuit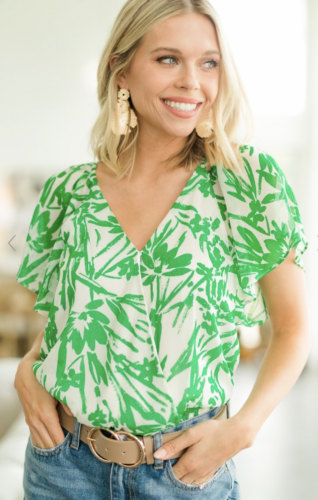 Listen. I didn't want to acknowledge that bodysuits have made a comeback, but it's true. And it does make tucking in a shirt such an easier process. I love this one and the way it looks with jeans.
It's $45.
9. delicate in spring mango yellow eyelet top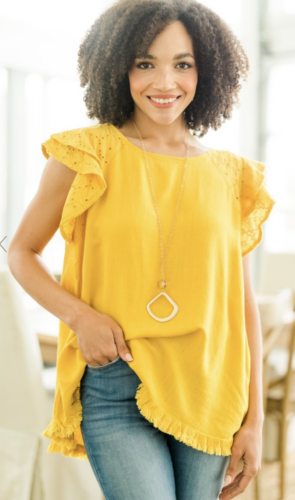 This is another really cute top and I love that it's a longer length. It also comes in pink but I really love this bright yellow.
It's $48.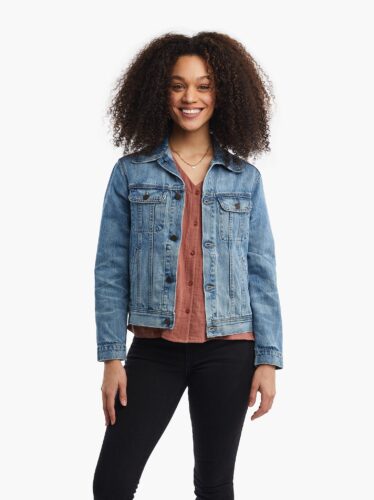 I have loved my Merly jacket from Able for a long time now but it is a little oversized and definitely distressed. If you want a traditional denim jacket that is super soft, not distressed and a perfect length, then the Bailey jacket is for you.
It's $150 but you can get 30% off any ABLE purchase with the code MELANIEMOM30 from now until April 27. And there are tons of great things at ABLE that would be great Mother's Day gifts.
That's it for today.
Have a Good Friday.
Copyright secured by Digiprove © 2021