This is the last weekend of September. I'm not sure how we got here so fast but I don't hate it. Especially because we just experience the first "cold" front of the season this week and it renewed my will to live.
The thing about Texas summers is they last for about five months and by the time you get to the end of August, you aren't sure how you're going to keep functioning like a normal human being for another month of heat and despair.
But then one day in late September, the winds shift to the north for a brief, yet glorious, twenty-four hour period of time and you remember that live is still worth living and maybe you even laugh again.
Am I being dramatic? Yes. Is it all true? Also yes.
In other news, the Aggies play Arkansas this weekend so I'd appreciate your thoughts and prayers to that end. This is the game that almost kills me every year.
In the meantime, here are some cute things I found this week:
1. enduring love rust floral maxi dress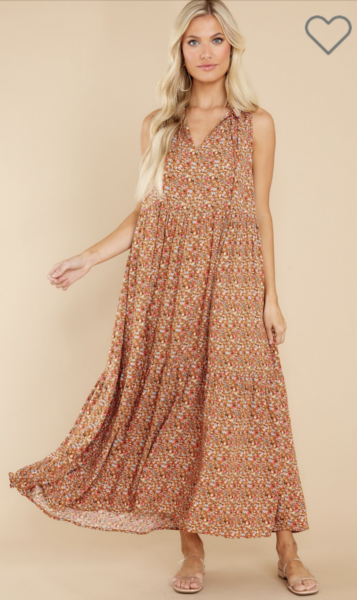 This is such a great floral pattern and so perfect for a fall that may have cool mornings and warm afternoons. All you need is a denim jacket and a great pair of booties.
This is $54.
2. attracting looks camel corduroy top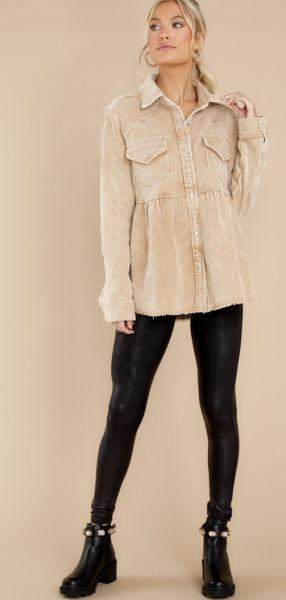 I really love this top, both the cut and the color.
It's $58.
3. story teller hunter green midi dress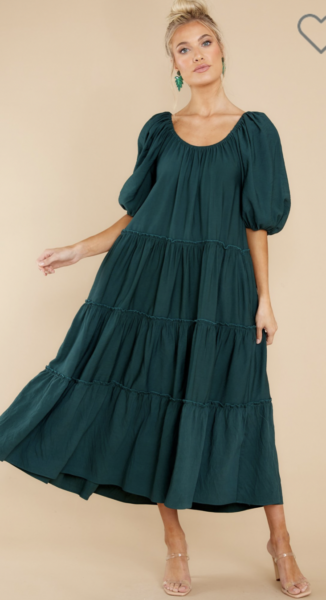 This dress in green would be so perfect for the holidays. I realize it's hard to think that far in advance, but trust me. You'll be glad to have this in your closet come December.
It's $56 and it also comes in black.
4. the Whitney boyfriend jeans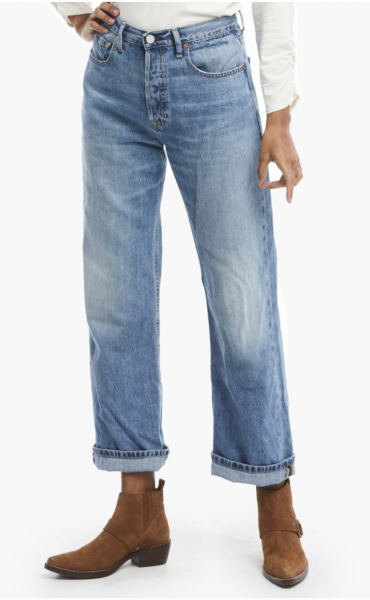 I got these jeans this week and immediately fell in love. They remind me of a pair of boyfriend jeans I had back in 1987 and are the best blend of baggy and fitted. And you will not even believe how soft they are. They honestly feel like pajama pants.
They are $85 but you can get 20% off with code BIGMAMA20. I would recommend sizing down if in between sizes.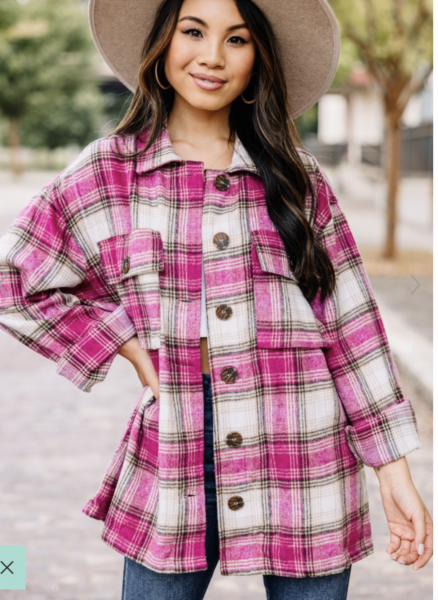 Well, this is the cutest. I love the bright pink.
It's $52 and it also comes in green.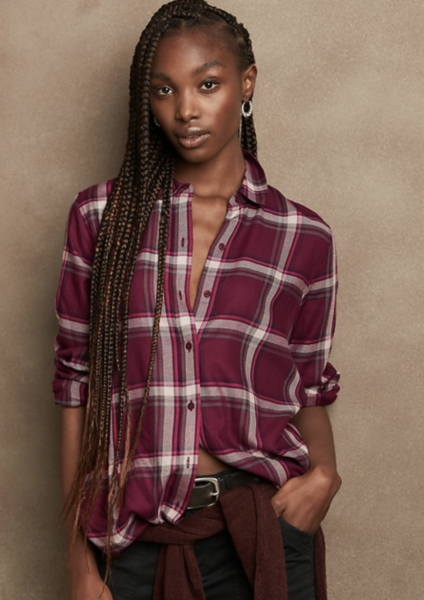 You know I'm always on the hunt for anything in maroon. Love this plaid top from Banana Republic.
It's on sale for $38.99 plus an extra 20% off at checkout. It comes in several color options.
7. j.crew western chambray shirt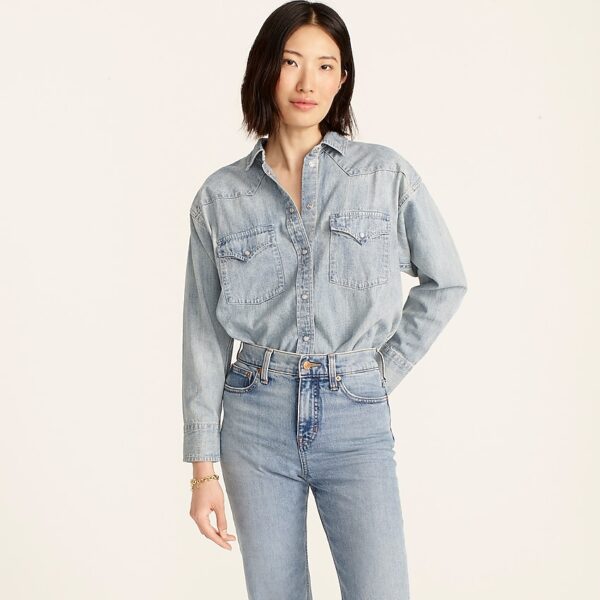 This J.Crew denim shirt is my favorite of all the denim shirts. The chambray version is on sale for $80.99 plus an extra 40% off with code MOREFALL at checkout.
Several of you asked me about denim on denim and this top totally works for that because the trick is you want a lighter denim on top and a darker denim on bottom.
8. marc fisher shay pointed toe booties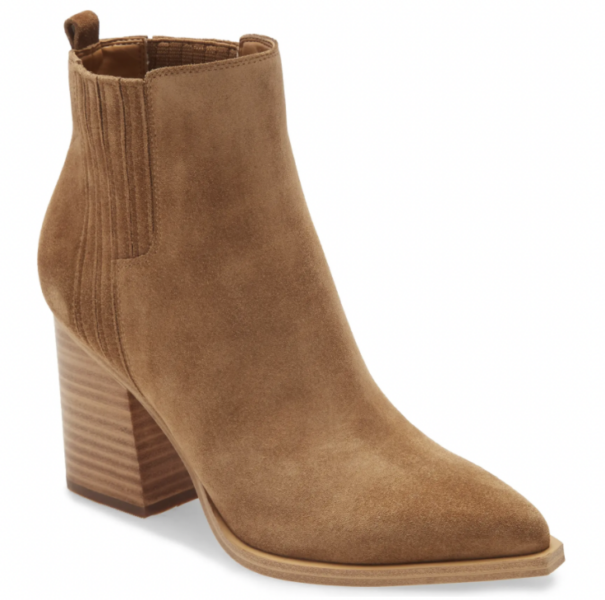 I bought these last year and they are so good. They go with everything from jeans to dresses and are on sale for $89.97 They come in several color options.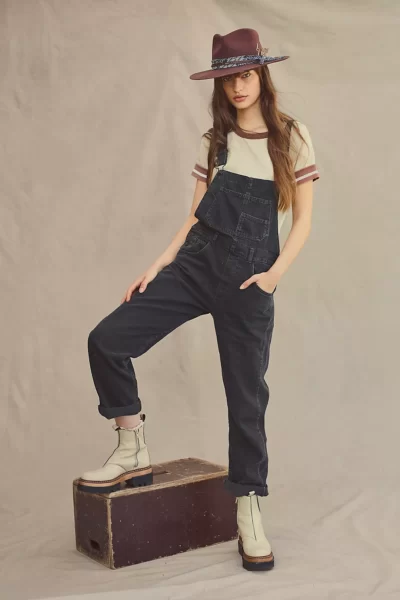 I bought these about a month ago and have worn them so much already. They are the softest overalls ever and just look cute dressed up or down. And they are roomy enough that I'll even wear lightweight sweaters under them when the weather cools off.
They are $98 and they come in a bunch of colors.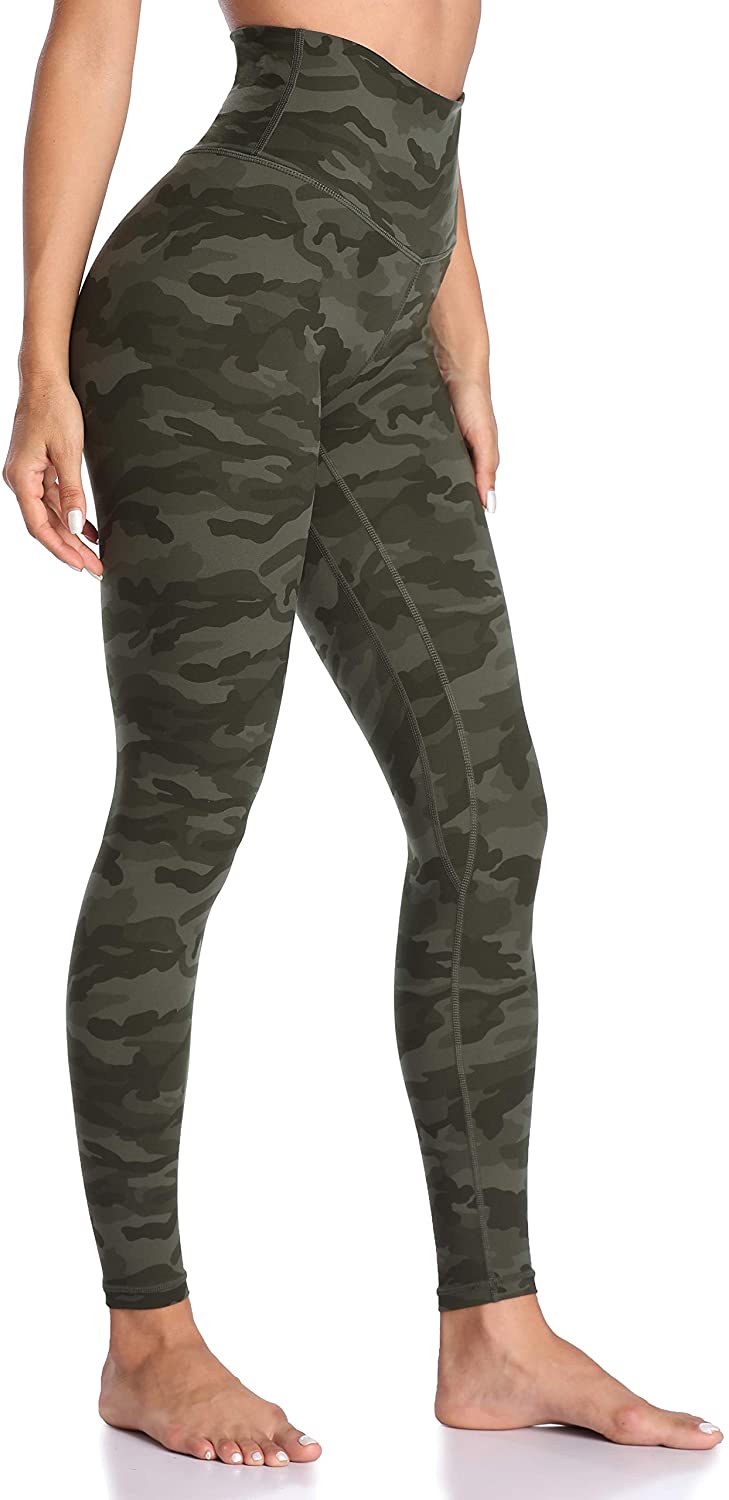 These leggings are my favorite of all the Amazon leggings. I have bought multiple pairs in multiple colors and patterns. They are so soft and comfortable.
They are $29.99.
That's it for today.
Copyright secured by Digiprove © 2021