You may not be aware if you don't live in South Texas but we are in a bit of a drought. And every day this week it's been overcast and unbelievably humid and, well, just gross. If this is going to be our new weather pattern then I, at the very least, need it to amount to some measurable rainfall.
It doesn't seem like too much to ask.
All that say, the old "March winds and April showers" thing feels like a myth to me at this point.
Here are some cute things I found this week. Please note that I didn't include any rain boots.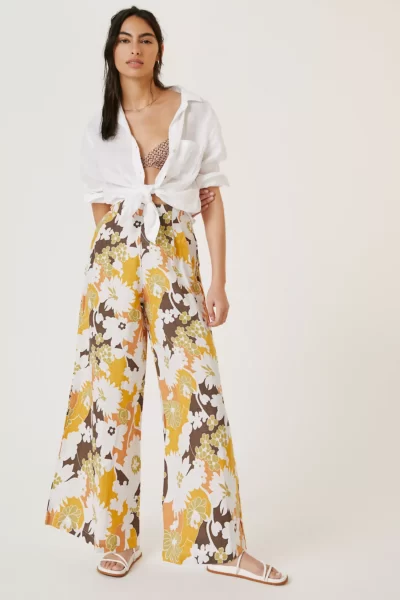 So I posted an Easter pic of Caroline wearing some floral pants and a lot of you asked about them. They are from last year, but these are a really cute pair of pants if you're looking for a wide leg floral pair of pants.
They are on sale for $139.95.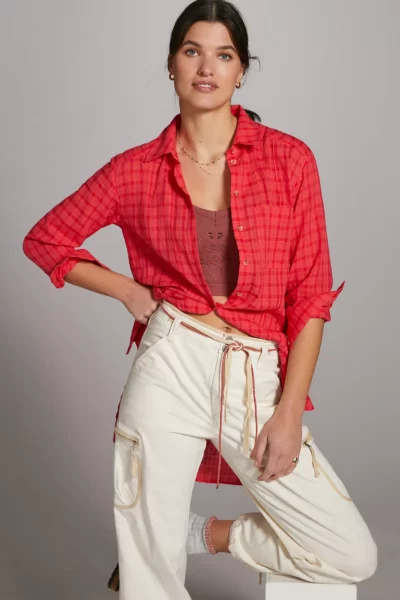 I regret to inform you that I bought this in white when I saw it was on sale for $59.95. Do I need another white shirt? Absolutely not. But this one is so good and it is different from all my other white shirts.
It also comes in hot pink or navy
3. rush of romance fuchsia tie collar maxi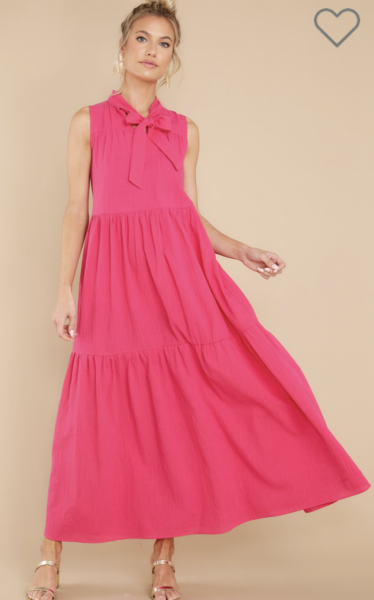 Several of you have asked about dresses for graduation and/or wedding showers and other various spring and summer events. I think this one is really cute and just $71.
4. make it your own purple tiered dress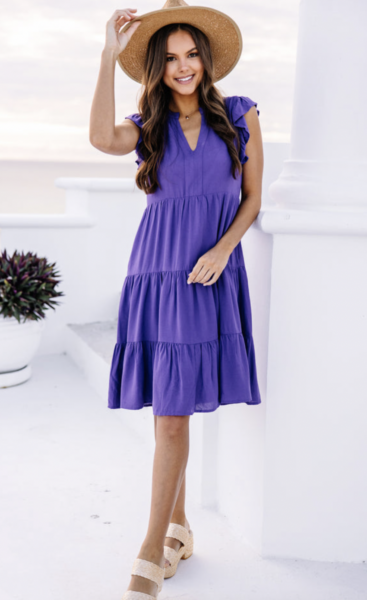 Here's another really cute dress. I love this purple color and if I were an LSU fan I would buy this immediately to wear to football games in the fall.
It also comes in light blue and it's $48.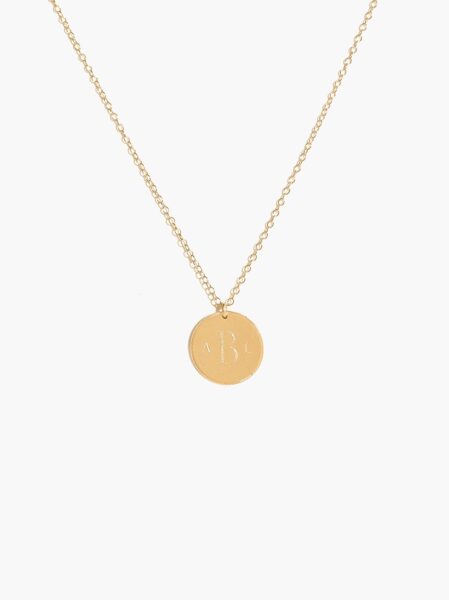 If you're looking for a good Mother's Day or graduation gift, I really love this simple monogram pendant necklace. I have a similar one that I've worn for years and it's perfect piece to layer with other necklaces.
It's $60 but you can get 20% off with code MELANIEMOM20.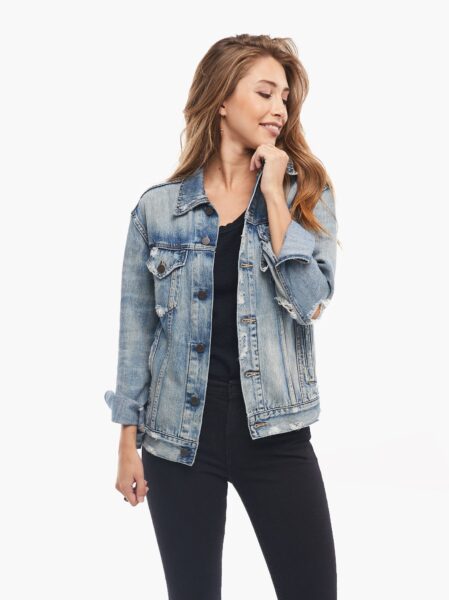 I will forever sing the praises of this denim jacket. I have had mine for years and wear it at least three times a week. It's soft, a great wash, and the perfect amount of distressed. It also comes in a non-distressed version if that's more your style.
It's $150 but 20% off with code MELANIEMOM20.
7. priceless memories maxi dress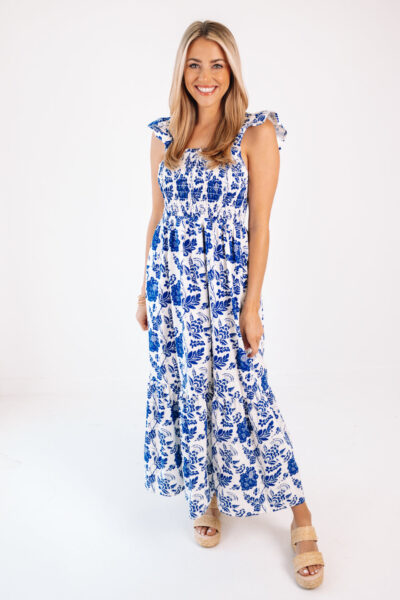 I love a blue and white dress. This is really pretty and would be great for any spring or summer events.
It's $88.
8. pilcro relaxed plaid button-down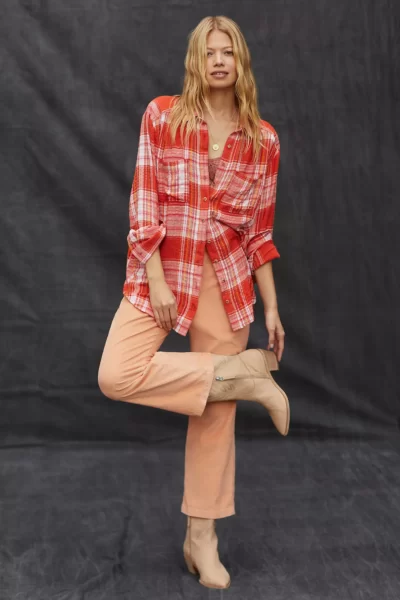 This is another great shirt on sale for $59.95. It comes in other colors but I love this red and white for summer. It would look so cute tied at the waist with cut off shorts or worn open over a tee or tank with jeans or shorts.
9. oversized linen blend jacket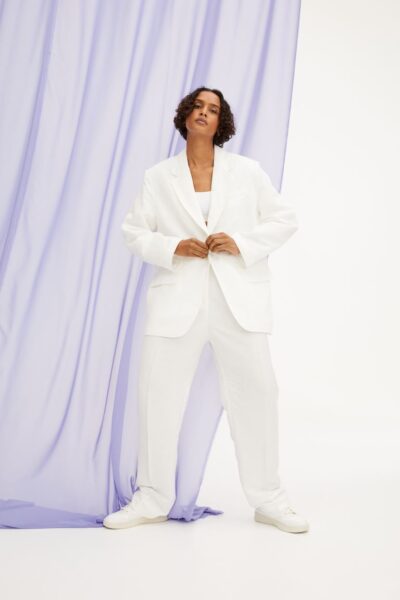 I think a white linen jacket is so good for summer, especially if you need a business casual look. I'd just do a white tank under it with jeans and some cute sandals.
This is $49.99. It also comes in black or blush.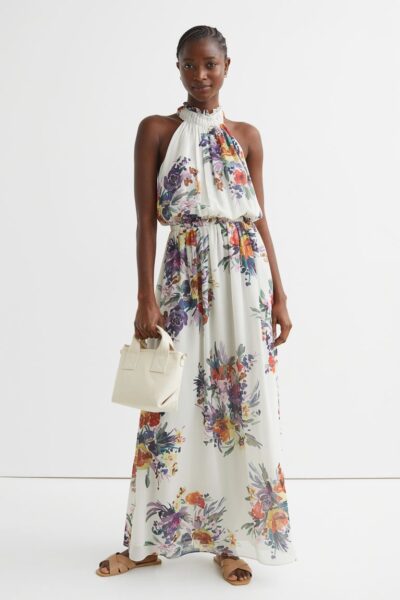 This dress is so pretty and would be great if you have a summer wedding to attend. It's $69.99.
That's it for today.
Have a good Friday.
Copyright secured by Digiprove © 2022