Listen. I am currently in College Station and my whole weekend will be full of Aggie baseball watching us play in the Super Regional. Naturally, I am beside myself. I'm also not even going to think about how hot it's going to be because, make no mistake, it is going to be like watching baseball on the surface of the sun.
Anyway, here are some cute things I found this week: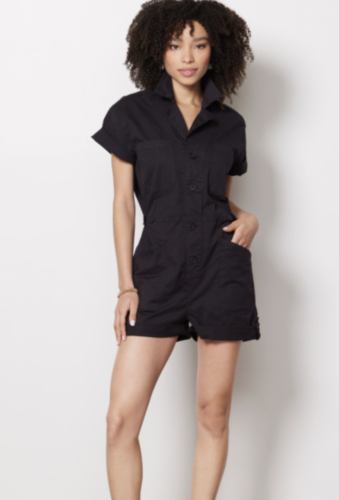 I have this jumpsuit in the full-length version and I love it. It's so soft and comfortable and just easy to wear. Which is why I'm so tempted to get this version with the shorts.
It's $148 and does come in other colors.
2. good American palazzo jeans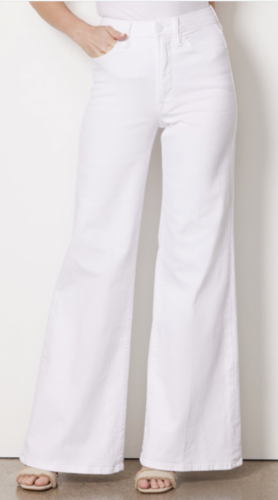 I love a good wide leg jean and these are so great. And I think the white makes them easy to dress up if you need a dressier option.
They are $135.
I really love the color and cut of this top and it would look great with the jeans up above.
It's $78.
4. oversized collar blouse in blue stripe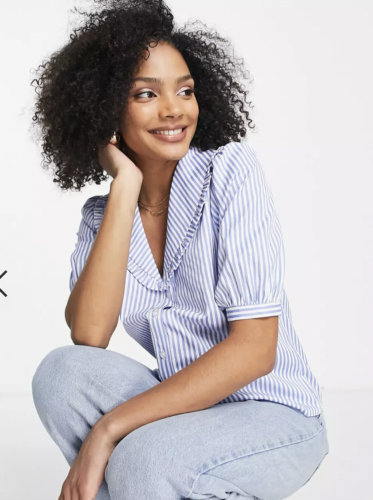 So if you followed the platinum jubilee for Queen Elizabeth this past weekend, you may have seen the video of Kate baking cupcakes with her children. She had on a top that I immediately became obsessed with so I decided to try to find something similar and found this one.
It's on sale for $48.75.
5. ann taylor ruffle button top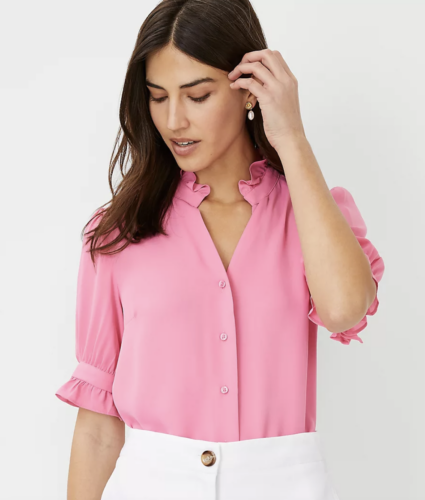 Love this pink top and the ruffle detail.
It's $79.50 but 40% off at checkout.
6. Maeve cropped wide leg pants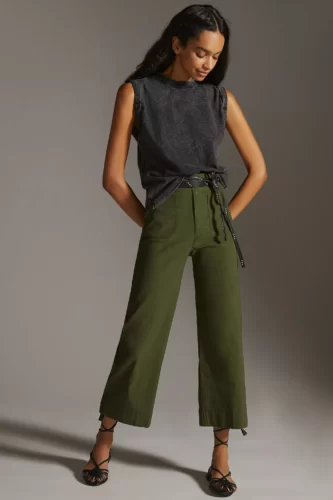 I have these pants in a Kelly green color and I cannot overstate how much I love them. They come in a bunch of colors but I love this olive green because it's a great transition to fall.
They are $120.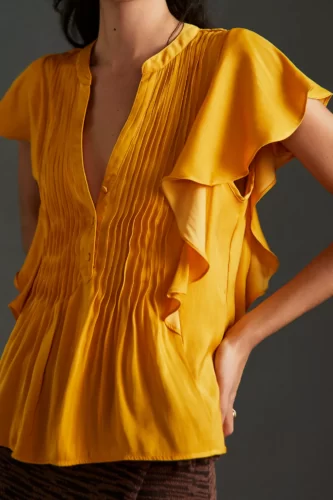 This is the perfect top to wear with jeans and this color is another one that could be a great transition to fall if we survive this heat and get there.
It's $98. It also comes in ivory and black.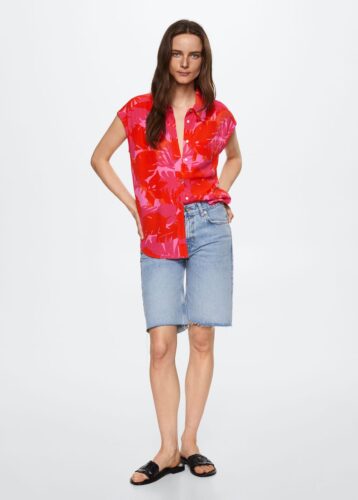 $49.99. It also comes in a black and white print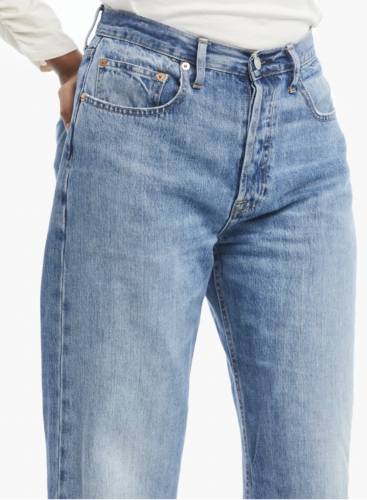 I know I've featured these jeans several times but they are just that good. Really just the perfect wash and fit. Plus they are soft and lightweight denim.
They are $98 but an extra 15% off with code MELANIE15 at checkout.
10. bundle of energy print maxi dress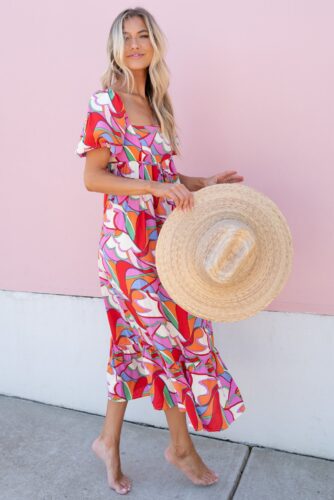 Love all the bright colors in this dress and it's just $62.
That's it for today.
Have a good Friday.
Beat the hell outta Louisville.