Yep. If you haven't finished your Christmas shopping then it's time to get going. And probably too late for a lot of shipping unless you order everything from Amazon, in which case you can have it before you finish reading this post.
My college girl is home, the first batch of Chex Mix has been made, the Christmas tree is still alive and life is pretty dang good.
Here are some cute things I found this week that could be gifts for yourself or someone on your list. Or maybe just things you can buy yourself after Christmas if you have gift cards that need to be spent.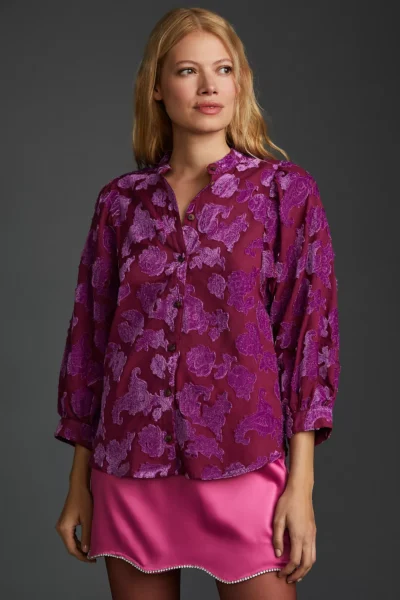 I think this velvet top is so pretty. It comes in several colors and would be super easy to dress up or just wear with jeans for a date night or girls night out.
It's on sale for $89.95.
2. pilcro crop mid-rise flare corduroy jeans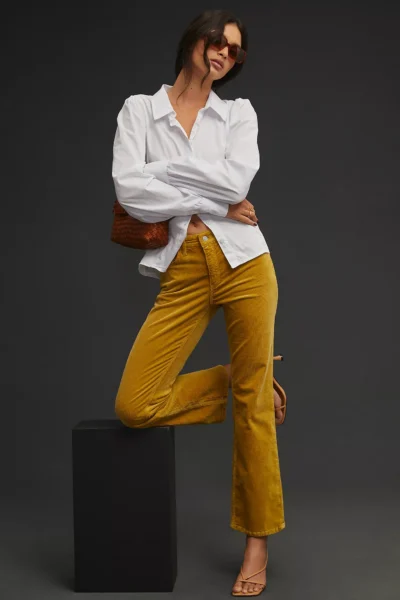 I really like this style of jeans and they are the perfect length to wear with booties and a cute sweater.
They are currently on sale for $103.60 They come in a bunch of colors. I love this chartreuse and the light blue is really pretty, too.
3. fair isle turtleneck sweater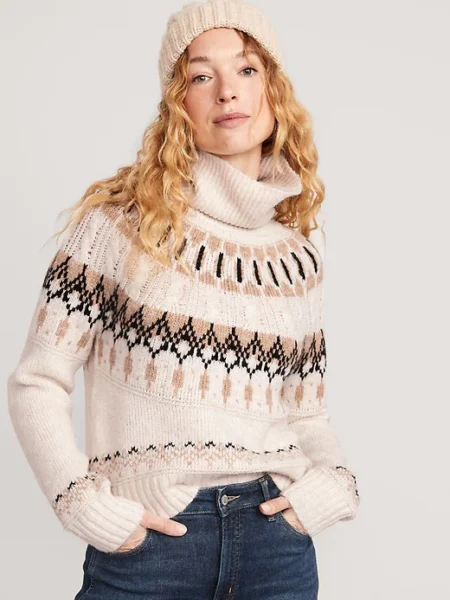 I love a fair isle sweater and it's actually going to be cold enough in Texas over the next ten days to wear one.
This is $49.99 but 30% off at checkout with no code needed. Also comes in black.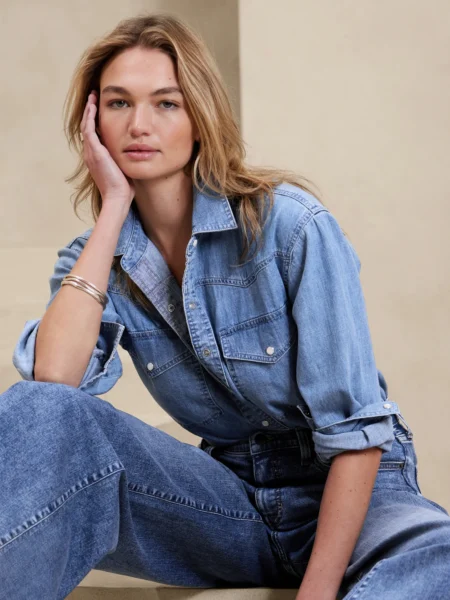 A cute denim shirt is just a great closet basic to have. You can wear it by itself or under a jacket or sweater. It goes with everything from jeans to skirts to pants.
This one is on sale for $37.50 plus an extra 20% off at checkout.
5. ae slouchy snow soft sweater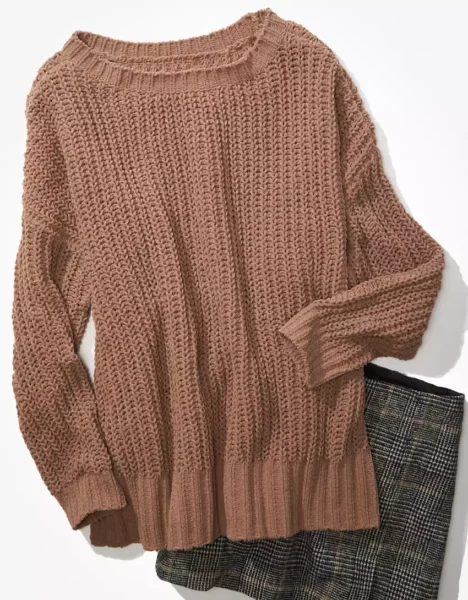 This is just about the perfect sweater because you can wear it with leggings or even pajama bottoms. And it looks equally cute with jeans.
It's on sale for $24.97 and comes in several color options.
6. Zella amazing cozy wrap jacket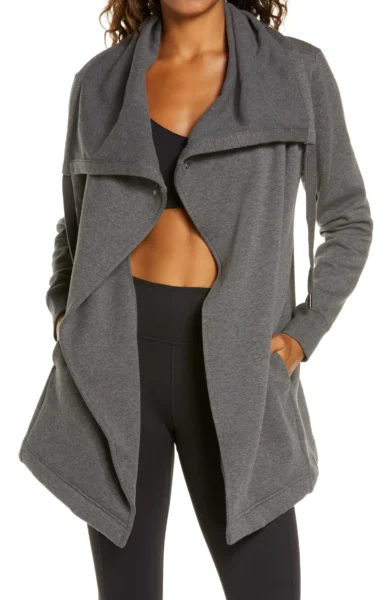 I had a wrap like this years ago and finally had to throw it out because it looked so old and ratty. It was a sad day because it is the perfect thing to wear over workout clothes when you're out running errands and need another layer.
It's $89 and also comes in black or white.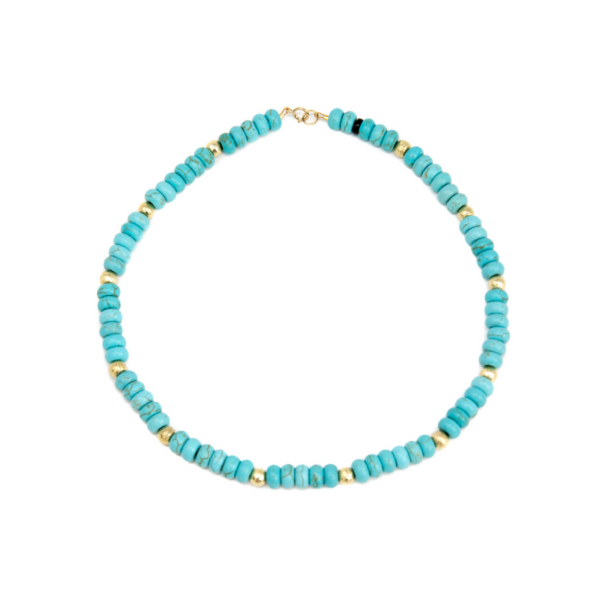 I love my Allie + Bess bracelets, but I'm also really wanting this necklace and not just because it's called the Sweet Caroline. I love a turquoise necklace to layer in with other necklaces.
This is $117, but you can get 20% off site wide with code MELANIE20 at checkout.
8. flutter sleeve asymmetric dress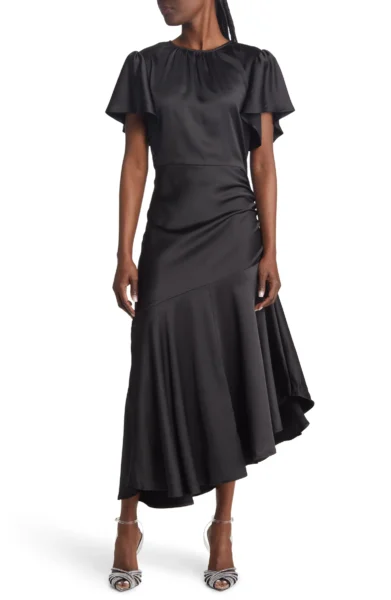 If you happen to have an occasion, I think this is such a pretty black dress.
It's $89.
9. anrabess long sleeve sweater tunic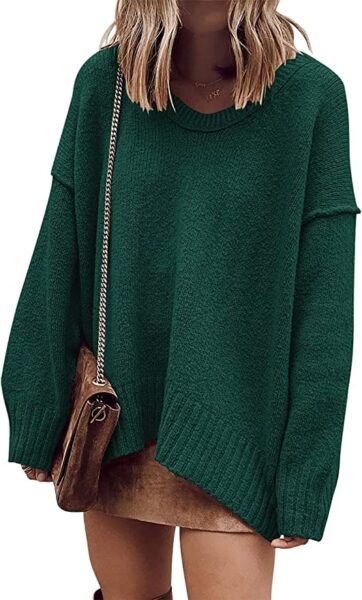 I finally got all my sweaters out earlier this week when I realized the weather was finally staying cold for a while and forgot I bought this gem of a sweater last year. It's a great oversized slouchy fit, but still really cute.
It's $41.99 and comes in a bunch of other colors.
10. converse chuck Taylor platform sneakers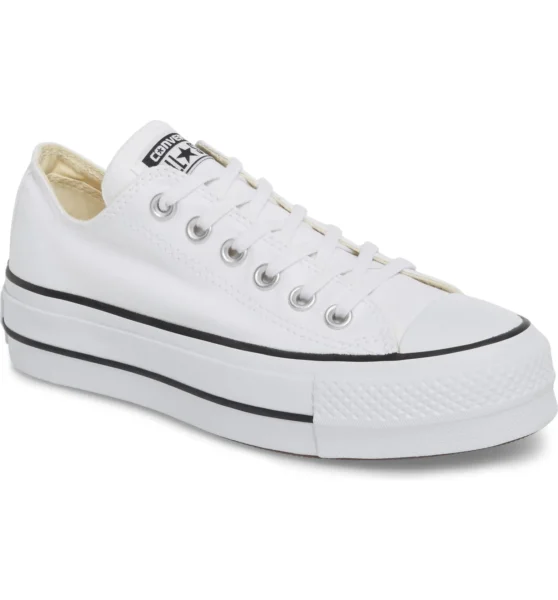 If you need a lifestyle/fashion sneaker, I love these platform Converse. They are basic enough to go with a ton of stuff and the platform gives you a little bit of a lift.
They are $70.
That's it for this week.
Have a good Friday.