Last Thursday, Caroline came home from school and said, "Mama, the problem with my teacher is that she doesn't understand some girls are just wild. And I'm one of them".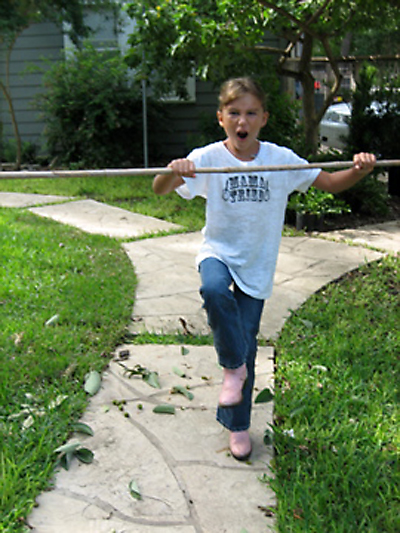 Yes.
Yes she is.
I'm planning on recapping our entire weekend tomorrow (I know! How will you sleep until then? THE SUSPENSE!) but the Compassion bloggers flew home from Guatemala yesterday and I wanted to share the links to my favorite posts from their trip. They are too good to miss.
Joy by Amanda (If the picture of her with her new Guatemalan family doesn't make you feel complete happiness, then I don't know what to tell you.)
The one question you've got to look in the mirror and really ask by Ann Voskamp
When God comes by by Shaun Groves (Do not miss the video at the end.)
Reconciling the disparity by Lindsey Nobles
Lame sponsors of the world unite! by Lisa-Jo
Treasures in the dark by Patricia Jones
And, last but not least, do not miss the photos by the amazingly talented Keely Scott. Her pictures bring life and depth to every word the bloggers write while they're on the trip.
I also just want to say that I don't link to these posts because of any obligation I have to Compassion. They don't ask me to link or anything like that. I do it because I was able to see firsthand the difference they make in the lives of kids that would otherwise be forgotten when I went to the Dominican Republic two years ago. There honestly isn't an organization that I believe in more. They are the hands and feet of Christ and they give you the chance to be the same.
And that's all I have to say about that.