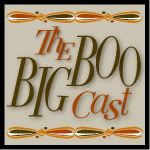 There might be more than several of you who don't even remember that Sophie and I used to record the occasional podcast. In fact, there was a time when we even did them on a regular basis.
Then last year about this time we recorded our first podcast in over six months and vowed that we were going to start doing one at least every other week.
Which totally explains why we never recorded another one until this past weekend. It would seem that while we are good at making commitments, we are lacking in the follow-through department.
It's not really our fault though. It's AT&T's fault because my internet connection won't let me connect to the iChat for longer than four minutes without cutting me off. Sure, I could call customer service but I'll need to get a prescription for Valium first. Thankfully, I was able to go rogue and find an unsecure wireless connection that allowed me to podcast.
I'm not proud, I'm just being honest.
So the podcast is back. And it hasn't changed much so be prepared for a lot of thoughts about our hair, television and other life-changing topics.
You can click here to listen. Or here. Or you can subscribe on iTunes.
My big plan for the afternoon is to get on the horn with AT&T. I will not rest until they actually send someone out to my house to fix our internet once and for all. Otherwise, I will take three nerve pills and begin the search for a new internet provider.
And if you have any questions for future podcasts that may or may not actually occur, feel free to leave them in the comments.
Copyright secured by Digiprove © 2011