Caroline was only a little over four months old when she celebrated her first Christmas. And naturally I felt like she needed some festive Christmas pajamas to mark the occasion so I bought her a pair that conveniently came with a little elf hat.
Here's my little elf on her first Christmas.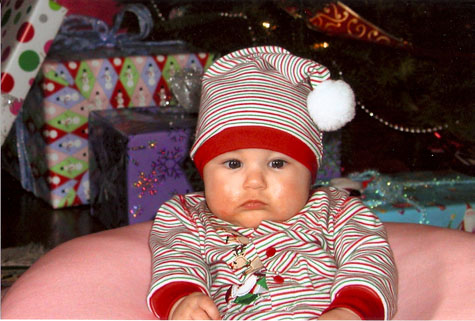 Oh my heart.
Those cheeks. And that expression. That's the expression she made almost every moment of her first six months of life. Like she was an accountant in the middle of tax season. She was here to take care of business and had no interest in laughing at you or your silly bumblebee rattle.
When I was out of town a couple of weeks ago, P texted me this photo of Caroline sleeping.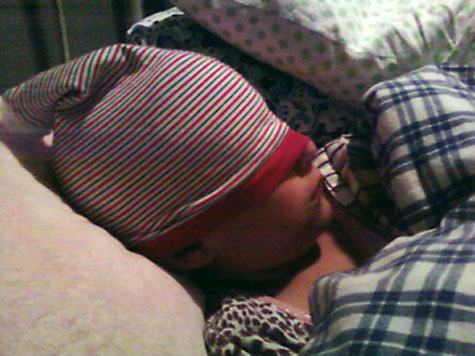 That's the same hat.
Except she has now reached a level of sophistication that requires her to wear it as a hat/sleeping mask combo. Third grade can be exhausting and a girl needs her beauty sleep.
Strangely, I find little comfort in knowing that her head hasn't changed much in the last eight years because the rest of her is growing up way too fast.
Copyright secured by Digiprove © 2011