I'll just be honest. I have no idea where or how to begin this. So I'm going to do something completely novel and start at the beginning.
I was born in Houston, Texas in 1971.
What? Too much?
Okay, so P dropped me off at the airport on Monday morning. I caught a flight to Dallas. And then Miami. Once I arrived in Miami I met up with all my fellow Compassion travelers and ate a salad at the Fridays in the Miami Airport that left me full of regret. That's what I get for trying to be healthy.
We finally boarded our plane bound for Quito and I had the joy of sitting across the aisle from Sophie while the man in front of her decided to lean his chair so far back that I feel quite certain she could have performed a root canal on him had the need arisen. (Arisen? Arose? I have struggled with it for the last three minutes. Moving on.) And after almost four hours, the pilot announced we were making our descent into Quito. Unless it was too foggy. In which case we would be routed to Guayaquil. Well. Sure. No cause for panic. Except for all the panic.
But we were able to land in Quito, discovered all our bags made it, and took a shuttle to the hotel. By this time it was 2:00 a.m. so the last thing I remember is passing out face first into my bed.
And when the sun came up this morning I looked out the window and had this moment of I AM IN ECUADOR. Because there are mountains on the horizon and we don't have those in San Antonio.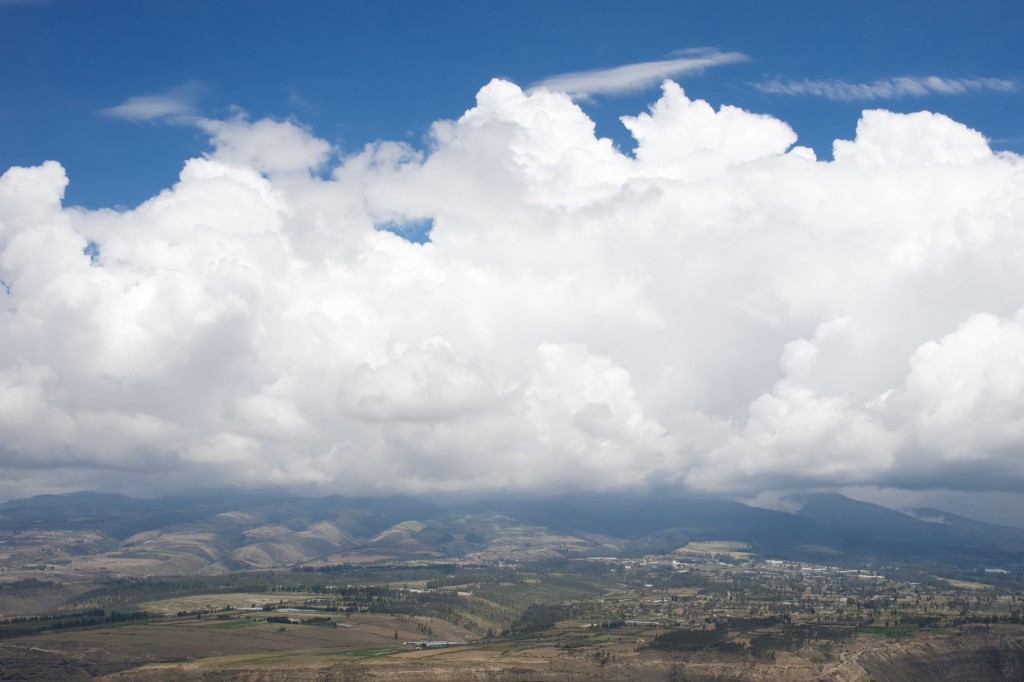 The group left the hotel around 9:00 and made the hour and a half journey to Cayambe. On a very windy road. Up a mountain. In a bus. I had to practice some deep-breathing to ward off the car sickness but I managed. Tomorrow I plan to take a Dramamine.
But on the way there we made a quick stop at the Equator and I can now say that I have stood smack dab in the middle of the Earth. We also stopped to go to the bathroom at a Pollo Loco gas station but it really lacked in the cool factor compared to the Equator.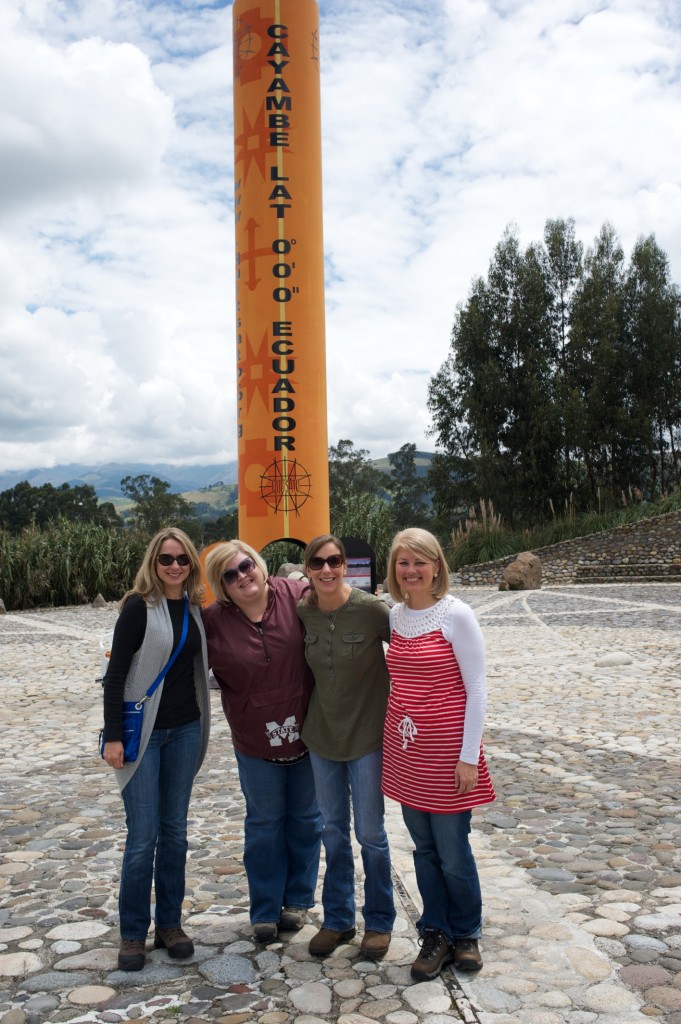 We finally arrived at the Child Development Center and, after a brief welcome from the pastor, divided into three groups to go make home visits. Amanda, Chris, Carmen and I loaded up into the back of a truck and were driven to our visit over cobblestone roads that didn't do my bladder any favors, but I mind over mattered that whole thing because we were about to experience what Andrea, our Compassion leader from Ecuador, termed A Day In the Life of A Compassion Child. Or as I now call it The Day I Discovered I Am A Soft, Spoiled American.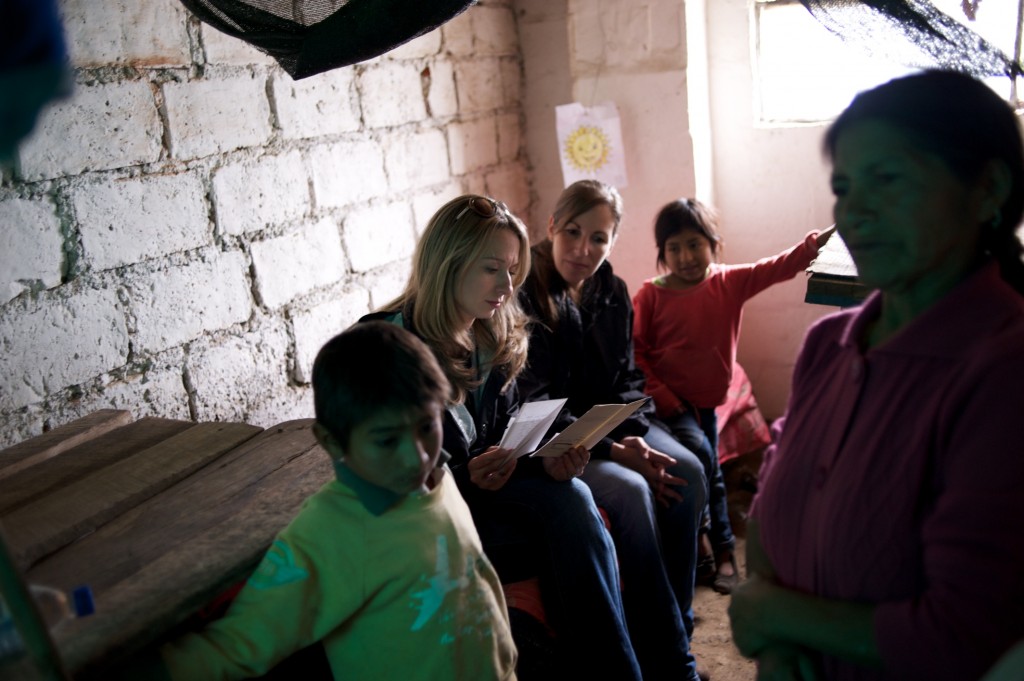 Because, y'all, we went to visit two precious kids, Alex and Amie, who are being raised by their grandmother since their mother passed away from cancer two years ago and their father left. Alex is a sponsored Compassion child and immediately pulled out his letters from the family in Colorado who sponsors him. They showed us their tiny little rooms situated right next to where they keep the guinea pigs and broke our hearts as they talked about how they missed their mom.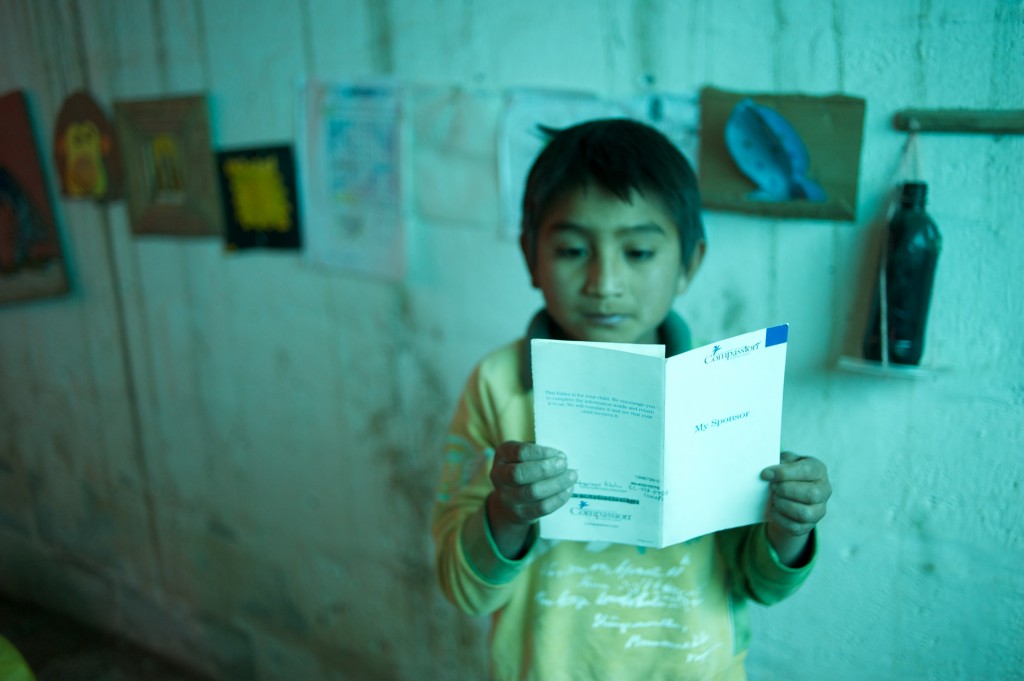 And then the grandmother showed us the large garden in the back of their house where she grows food for them to eat and also to sell in an effort to provide for the family. That's when she handed us all various garden tools and showed us how to till the dirt so she could plant beet seeds. First of all, I had no idea that beets grew from seed. Mainly because I've never thought about it. Secondly, I have no future as a farmer. Or a gardener. Or basically anyone who does a lot of manual labor involving a garden hoe.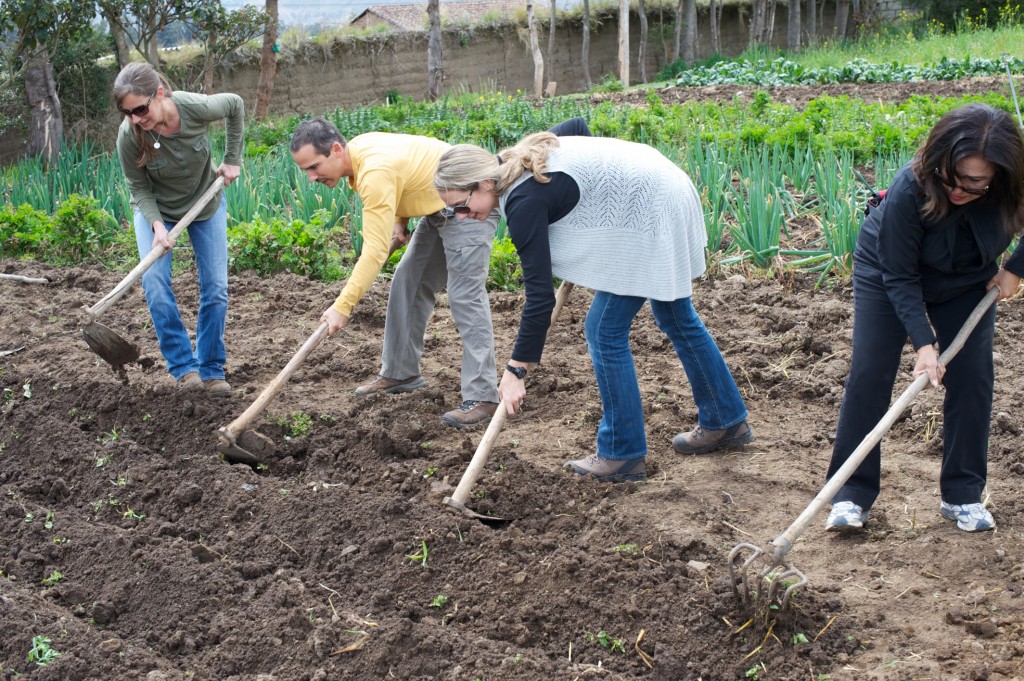 But that sweet grandmother hoed about four rows in the time it took me to finish one half. Amie and Alex followed behind her carefully planting beet seeds and taking turns climbing up the nearby tomato tree. Because, yes, tomatoes grow on trees here.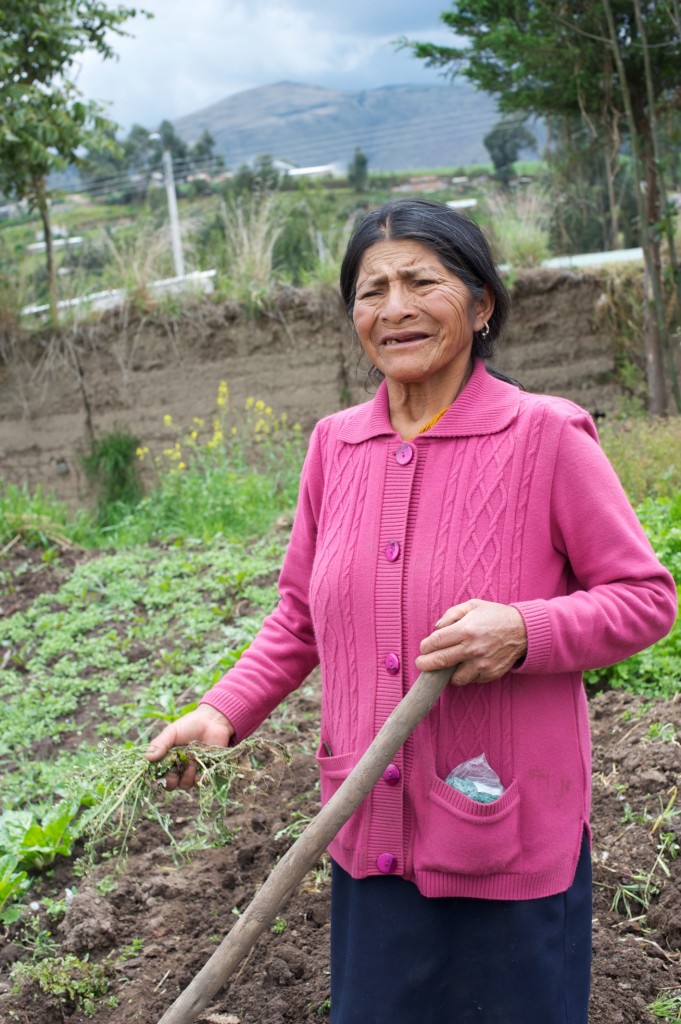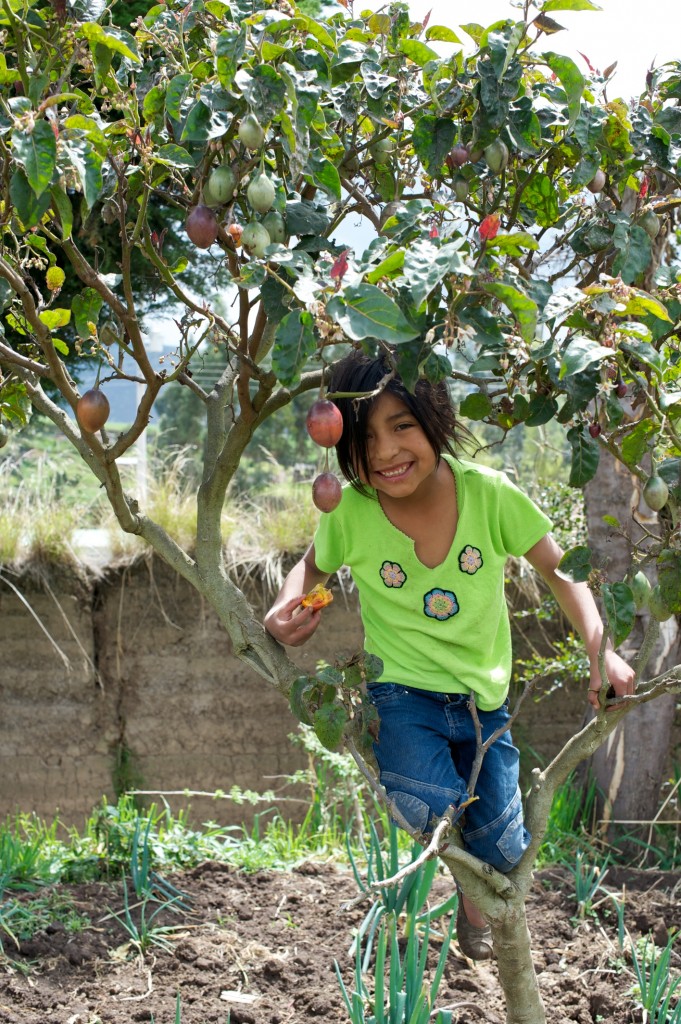 The thing that struck me was that we visited this family with two of their Compassion teachers, Maria and Myra, and it was clear how much these women love these children. They have worked hard to step in to help fill the gap that has been left by the loss of their mother and father. And you could see that the children love and trust Maria and Myra and their faces lit up when they talked about the time they spend singing and drawing pictures at the Child Development Center. It's a bright spot in a world that could have gone totally dark after they lost their parents.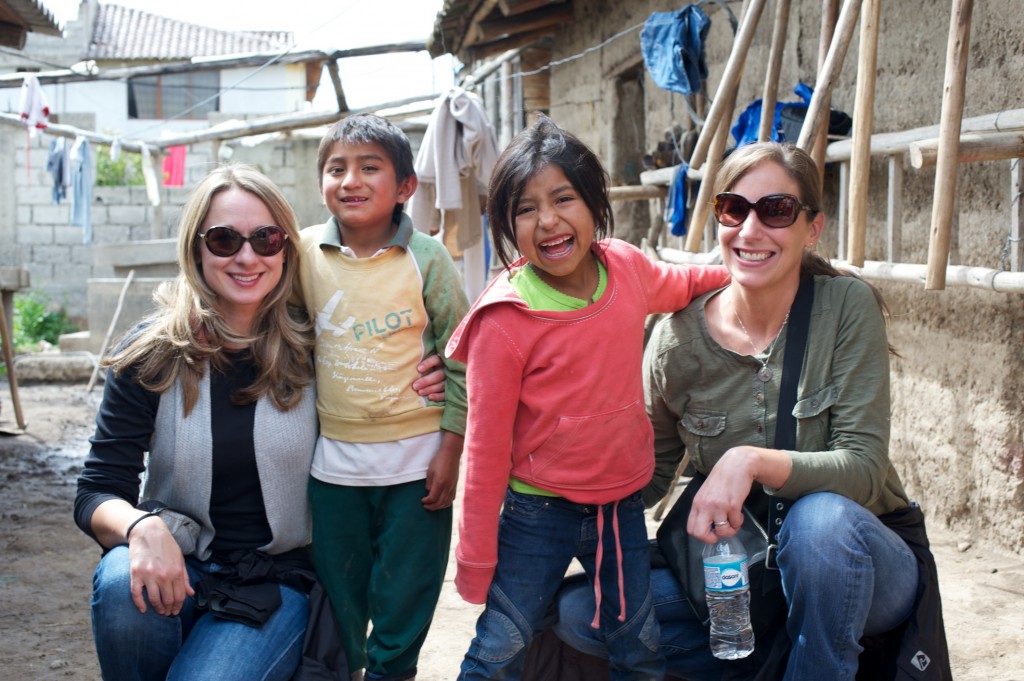 Speaking of a bright spot (How about that transition? And I've only had four hours of sleep in the last twenty-four hours!) I met the sweet little girl that we just started to sponsor before I left for this trip.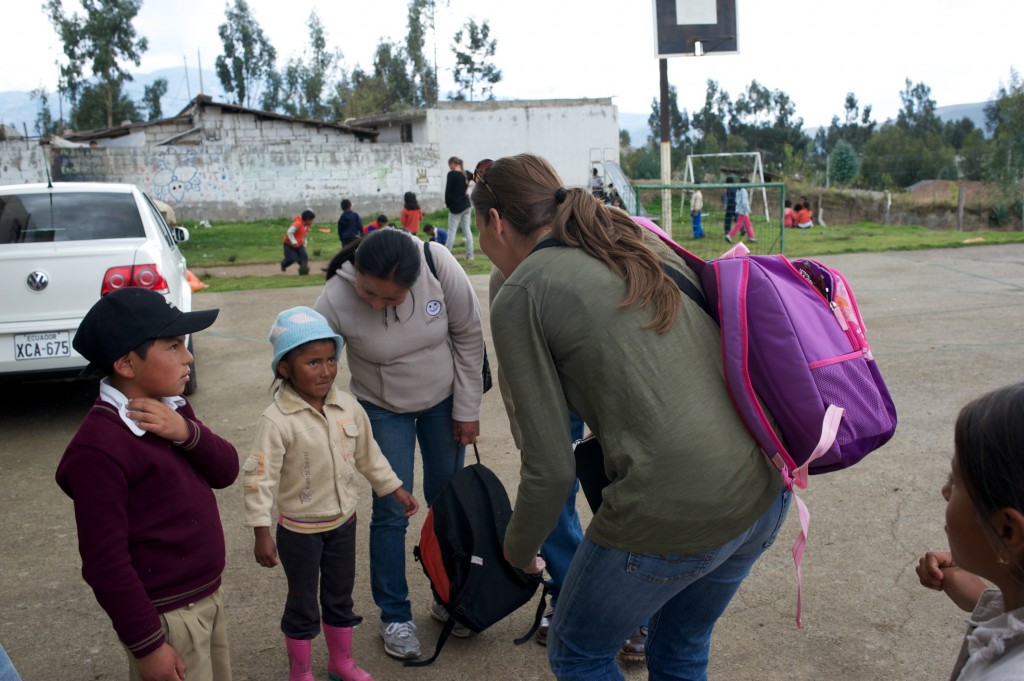 Her name is Heydi and she's six years old and I could have put her in my pocket and carried her around. I'm not kidding. She was that cute with a shy smile that totally melted my heart as I gave her a little tiara I bought at Target. Because what girl doesn't love a tiara? It's a universal love language.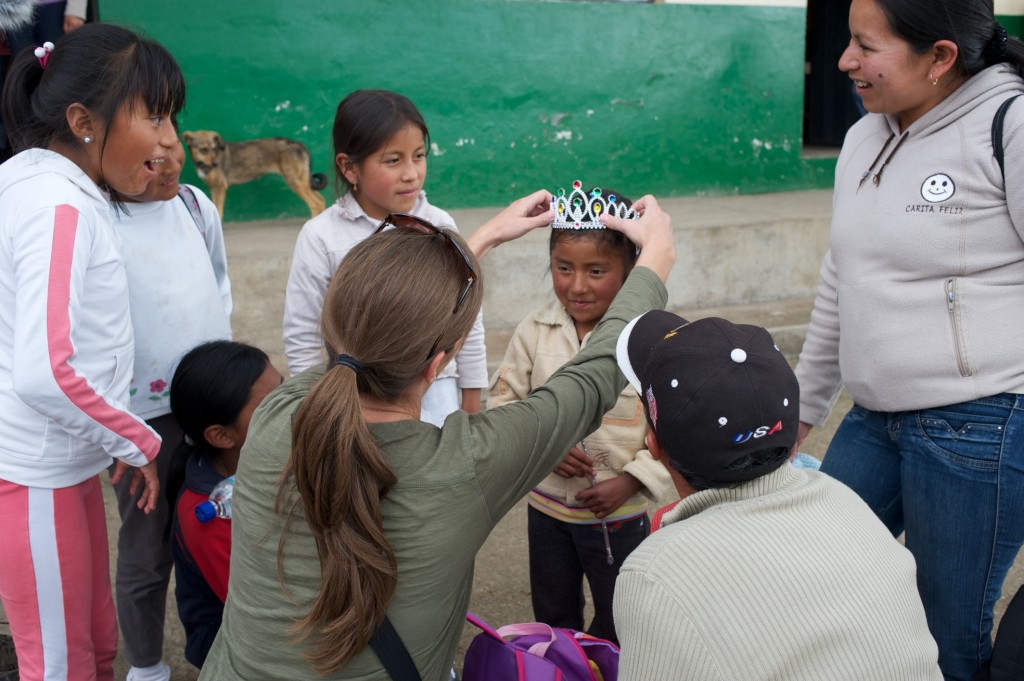 And it was the smile that really got me. Three years ago on my trip to the Dominican Republic I had a chance to meet my sponsored child and she never smiled. Not one time. And I understood. I was a total stranger to her and she'd already seen enough of life to know that it may not be a good idea to hand out your heart. But it made me sad to see a little girl without some joy.
(Just so you know the most recent photos I've received of my child in the DR show a little girl with a faint hint of a smile. I'd like to believe Compassion is responsible for that.)
Anyway, when I received my sponsorship packet of this little girl in Ecuador named Heydi, I was immediately hit with how somber she appeared. No smile. Just a grim little face looking into the camera. Even Caroline noticed and before I left on Monday, as she helped me pack a little backpack full of things to give to Heydi, she said, "Mama? Do you think Heydi is going to smile when she meets you? I really want her to smile."
And I said, "Well, let's just pray that she does."
She did.
At first it was just an unsure smile.
But before I left it was a full-blown grin. Maybe even with a little laugh.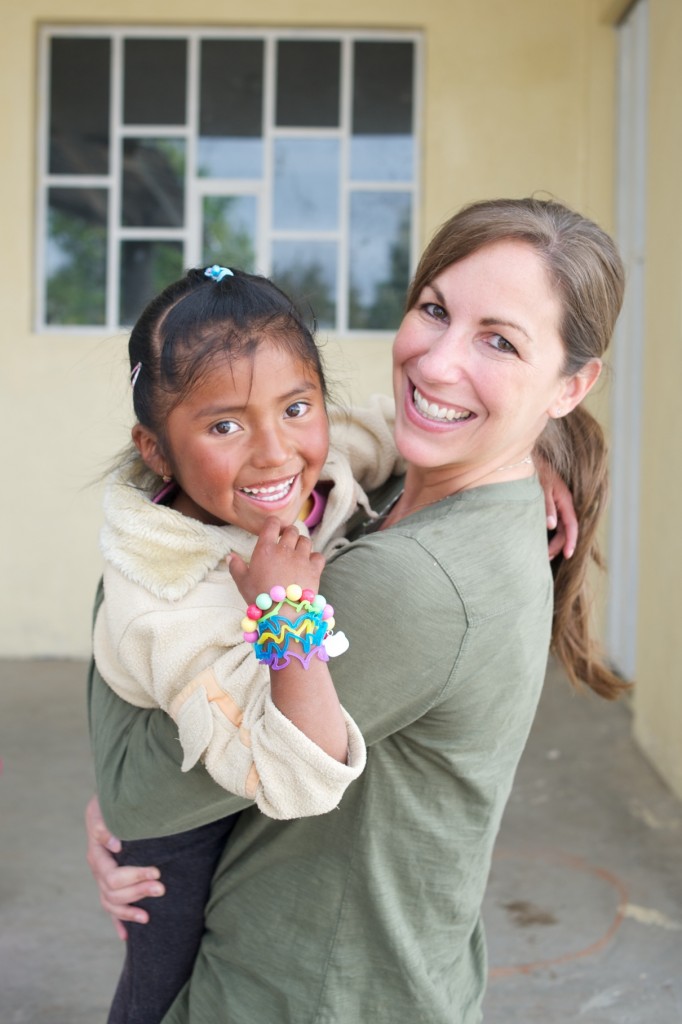 And it turned my heart inside out. I hugged her goodbye and promised my family would pray for her every day. I told her God has plans for her life and I'm going to write her letters to encourage her to follow Him. And then I waved at her through the window of the bus and she waved back and I fought back tears as I left more than a little piece of my heart at Child Development Center 478 in Cayambe, Ecuador.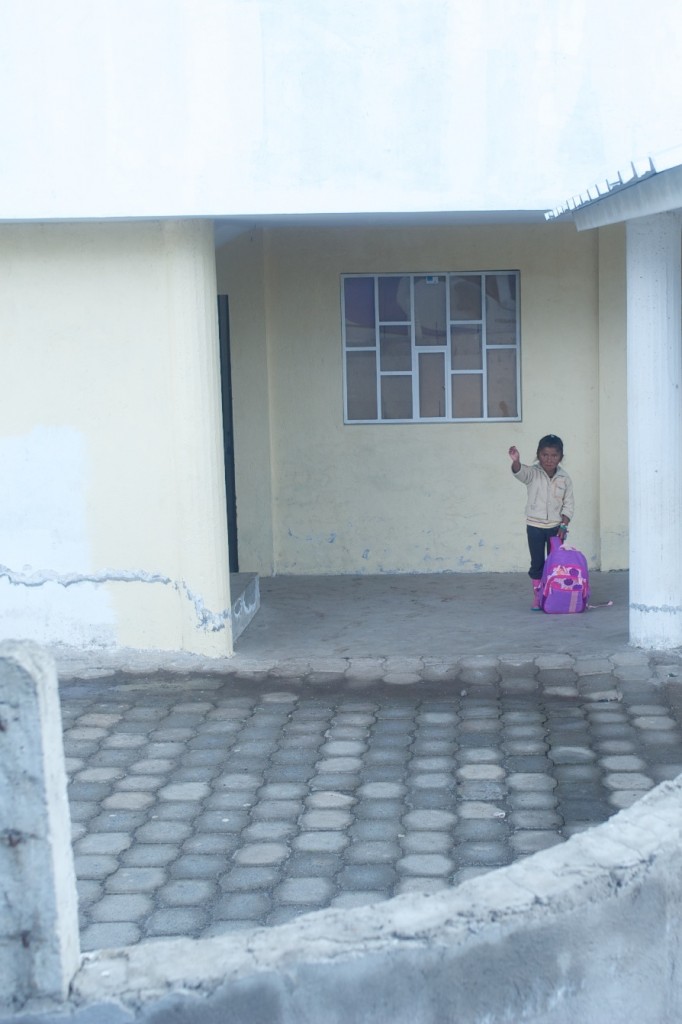 But I get to go home and tell Caroline that I saw Heydi smile and show her photographs to prove it. And as much as I love the experience of actually getting to meet one of my sponsored kids in real life, the real gift is what it has taught my family. The photos of the kids we sponsor through Compassion are on a bulletin board in our kitchen, I have bookmarks with their pictures on them tucked into my Bible, and we pray for them every night.
Sponsoring children through Compassion has allowed me to give Caroline a larger picture of the world around her and to know that there are kids who wonder where their next meal will come from or where they will sleep that night. We get to have discussions about the things God has entrusted to our family and how we can use those gifts to help the world around us.
Compassion has helped me teach compassion.
And I will be forever grateful for that gift.
There are lots of kids waiting to be sponsored at Child Development Center 478 in Ecuador.
You can click on this page to see all their sweet faces.
Or there are plenty of children all over Ecuador who need to be sponsored. You can see them all by visiting this Ecuador page on the Compassion site.
At the very least it will change your life. At the very best it gives you a tangible way to change the life of one of these precious kids.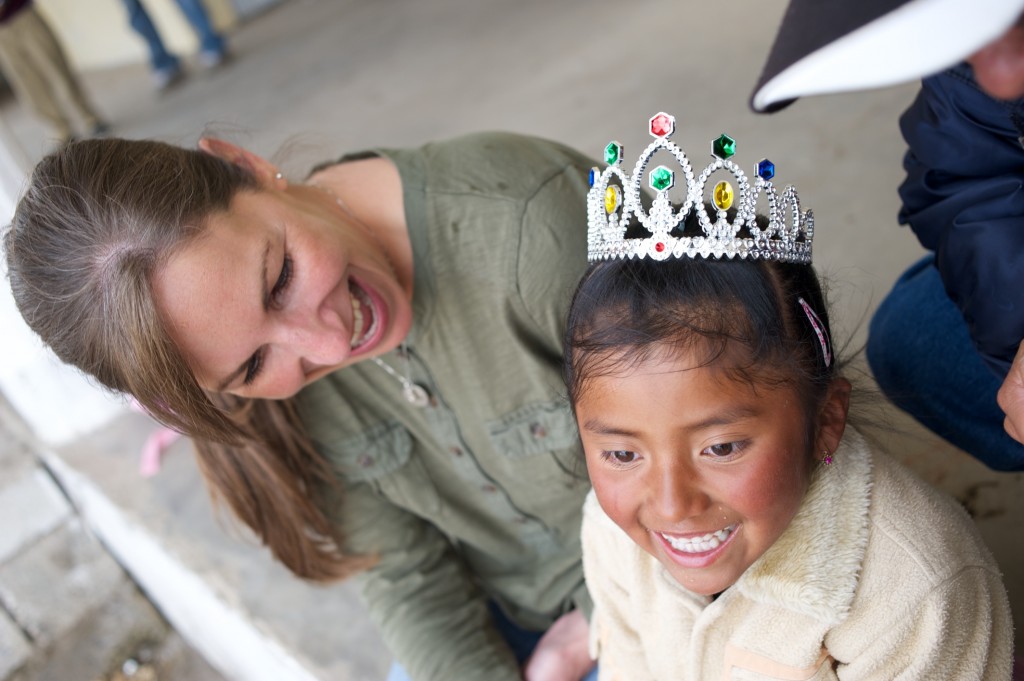 (All the photos on this post are courtesy of the brilliant, amazing Keely Scott.)