I will have y'all know that after a day of dust and climbing up a very steep hill in a dusty corner of Equador that I'm currently sitting in a hotel lobby listening to a piano player belt out the classic You Can Do Magic by America.
Somewhere in there might be some symbolism but I am too tired to look for it right now.
Sadly at some point in the last twenty-four hours I have developed a bit of a cough. Not a bronchitis cough, just more of an annoying cough that comes with allergies. Apparently there is something in the air here that doesn't agree with me. And I have no doubt that Sophie is overjoyed to be sharing a room with me at this point.
I'll also have you know that at one point last night I was so desperate to quit coughing that I sucked on a piece of Eclipse gum in the hopes it would serve as a makeshift cough drop. And it did work fairly well but let me say that it's an odd sensation to wake up in the morning with a piece of soggy gum in your mouth.
But none of that is important. I'm just filling you in so you will know that I am the same person in Ecuador as I am in the United States. A person with a hacking cough in need of a cough drop.
I bet P has never been so glad that I am out of town.
On Tuesday when we were at Child Development Center 478, the pastor of the local church greeted us when we arrived. He talked about how thankful he is for the work Compassion is doing and how it helps the community and the children. But then he said something else that has stuck with me over twenty-four hours later, "We support these children to dream".
We support these children to dream.
And on Wednesday I was able to see the reality of that statement.
We began the day at breakfast with two college students who are part of Compassion's Leadership Development Program (LDP), Ruben and Evelyn. The Leadership Development Program looks for children in Child Development Centers with leadership potential and academic promise and assists them with tuition, textbooks, and other school-related expenses through LDP sponsorship.
Both Evelyn and Ruben became a part of Compassion's Child Development Center when they were four years old and talked about the difference their sponsors made in their lives. How they were encouraged to work hard in school, to seek God and to stay the course. It was the spark they needed to begin to see that it was okay to dream. And now Ruben is studying to be an architect and Evelyn plans to become a lawyer. These are kids that came from nothing. From one-room cinder block homes with no indoor plumbing and a neighborhood that could have crushed them, but Compassion supported those children to dream. For $38 a month Ruben and Evelyn were able to grow up believing it was okay to think of a brighter future.
And isn't that what God promises us in Jeremiah 29:11? For I know the plans I have for you," declares the LORD, "plans to prosper you and not to harm you, plans to give you hope and a future.
Compassion has helped make that a reality in their lives.
Then later in the day we all got in what I like to refer to as our Ecuadorian Family Good Times Bus and drove to Child Development Center 431 known as the Viva Abundante Center (That's Life Abundant for those of y'all who don't know Spanish. See what two days in Ecuador has done for me? I'm almost fluent unless you need to know anything besides a person's name and how old they are.) We arrived at Viva Abundante and separated into groups to visit various homes of children that are sponsored through Compassion.
I was with the Farmer, Ann, Keely and Brian as we climbed down a very large, dusty hill until we arrived at a two-room house made of cinder blocks. There was nothing in the main room except for a shelf with a few random things on it and then the mother led us into the bedroom that she and her husband share with their four children. There is no indoor plumbing and only a very rudimentary outdoor kitchen.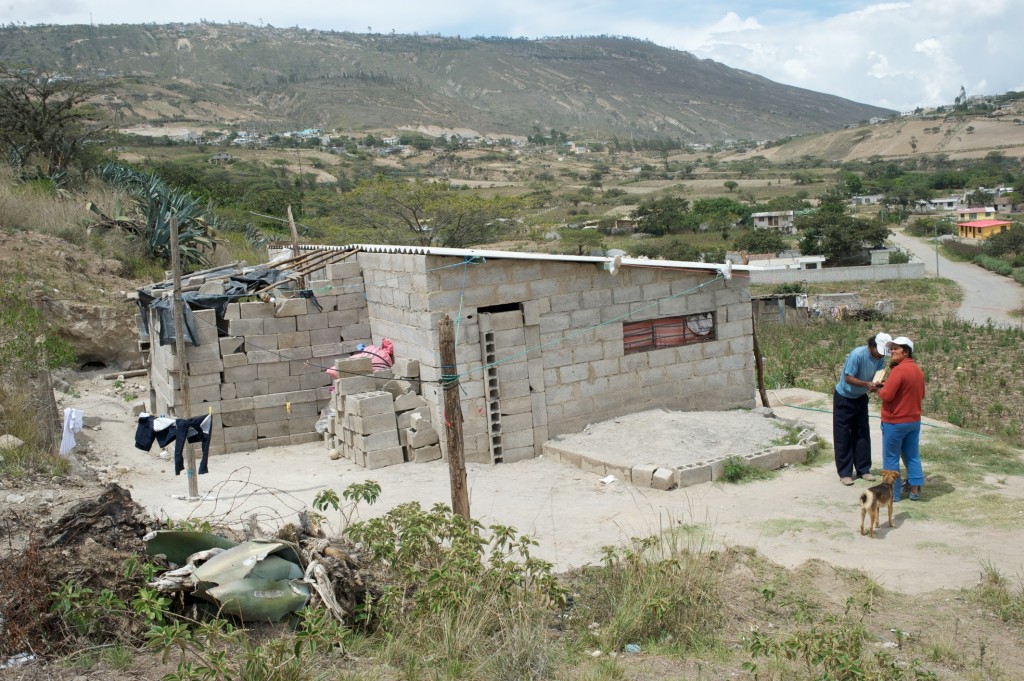 The remarkable thing is this couple has been married for fifteen years and are raising their four children together as a family. This seems to be a rarity from all that I've seen in the time I've spent traveling with Compassion. The father does his best to support his family through working in agriculture and the mother washes clothes to help out.
The mother and father sat on their bed with their children gathered around them and talked about how much Compassion has helped them. They attend church as a family and their boys literally run to the Center every day after school.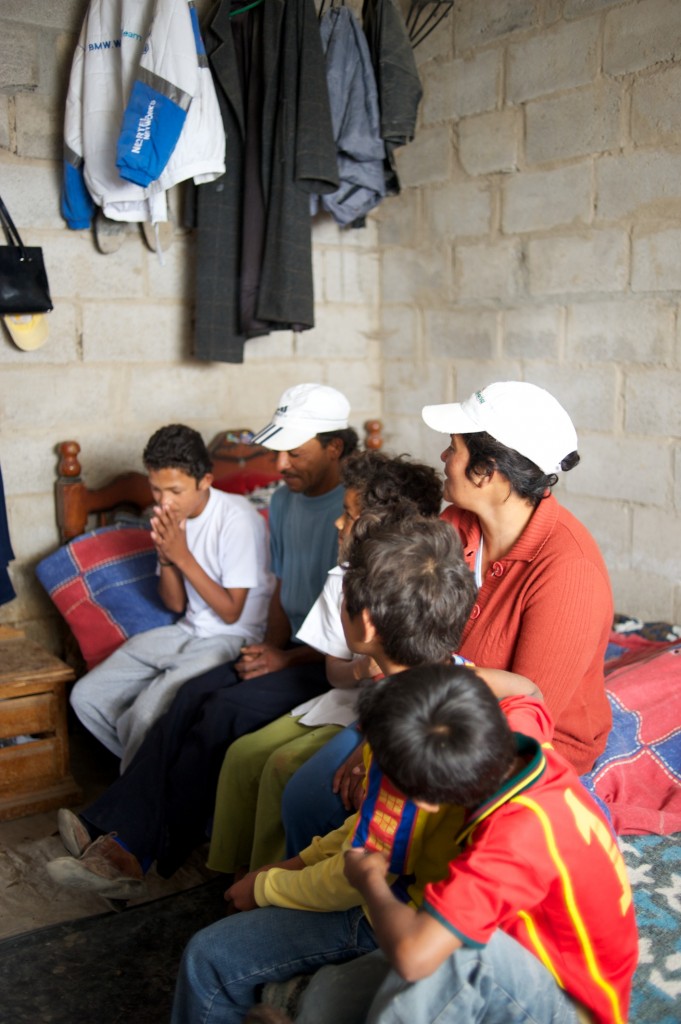 We asked the kids what they wanted to be when they grew up and they answered with "a lawyer", "a fireman", "a police officer", and "a doctor". Then we asked the mother and father what dreams they had for their lives and the father looked at us solemnly as he answered that all they wanted was to see their children become professionals. They wanted to see their children have the opportunity to become the generation that gets out of poverty.
Wow. Isn't that what we all want as parents? To see our children become a better version of ourselves? To see them have a chance to realize their dreams?
And since it was fresh on our mind, we asked if they knew about Compassion's Leadership Development Program. We explained through the translator that if the boys work really hard in school and continue on a good path there is a chance Compassion might be able to help them achieve some of their dreams. The dreams to be a lawyer, a police officer, a doctor, and a fireman.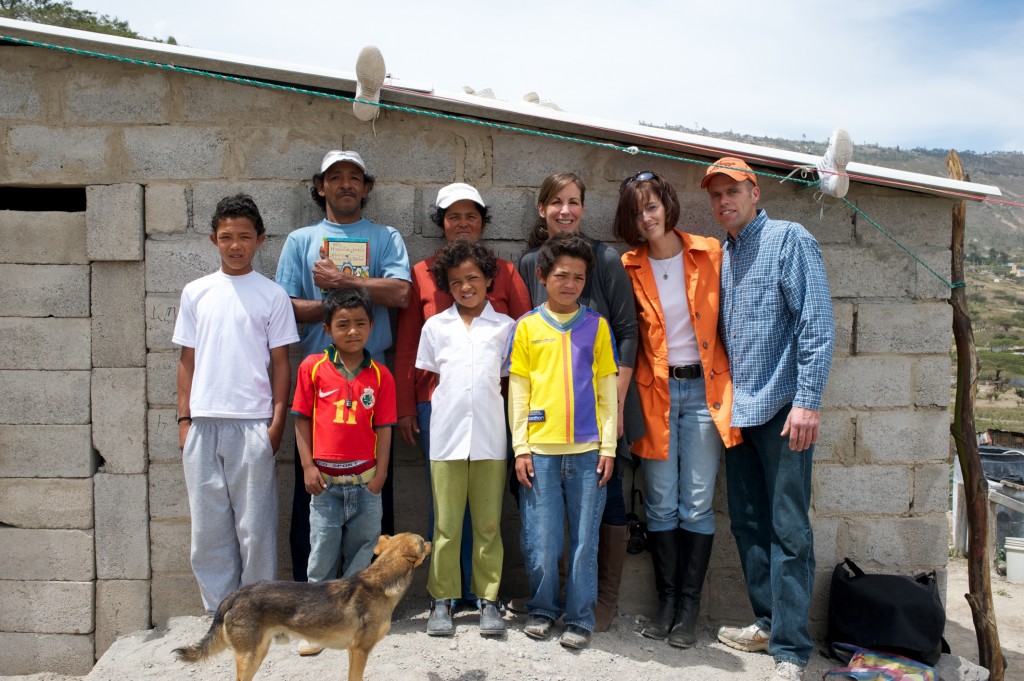 Compassion supports these children to dream.
You can support these children to dream. I mean is there a better way to spend $38 a month than on these sweet faces? Little lives just full of potential that's waiting for a chance to get out.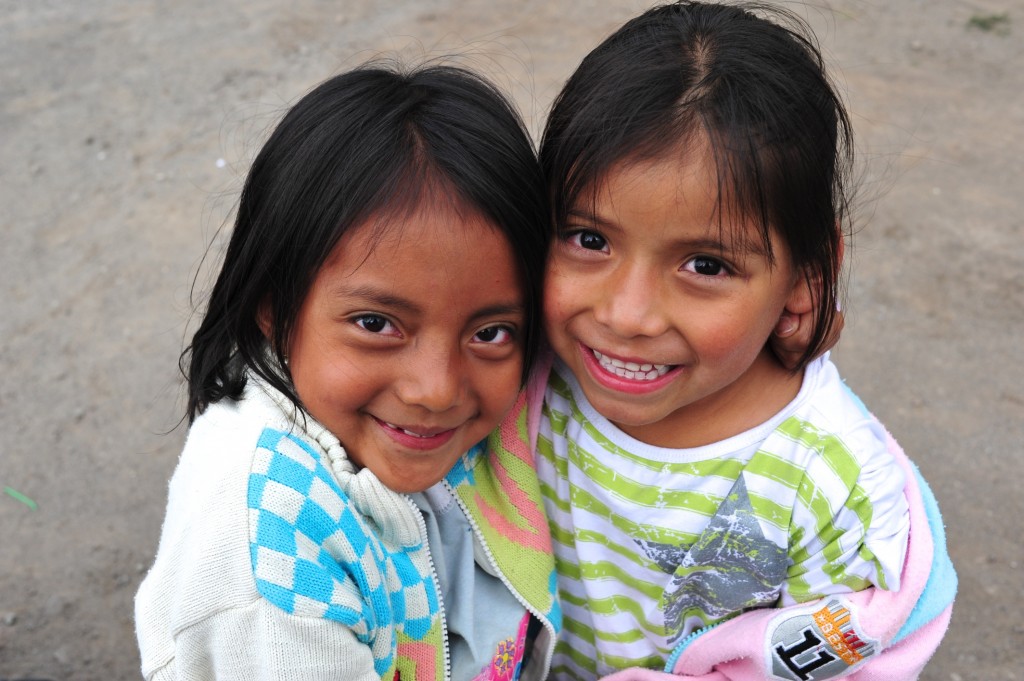 (All photos are once again by Keely Scott. She is amazing.)
So tomorrow morning we are leaving bright and early for the Amazon Rainforest. This is the part of the trip that apparently involves canoe trips and the possibility of monkeys that have been described as "assertive" and maybe an anaconda or three. Oh my word.
Send help.
Or just remember us in your prayers. For safe travel, for great visits and for words that come easily because how am I ever going to tell that story?
Love y'all. Thanks for reading and following this journey. And don't forget that you can check out posts by Ann, Sophie, Kelly, and Amanda on the Compassion Bloggers page.