This is going to be a quick Fashion Friday because Caroline still isn't feeling well and, frankly, I've had better days. I don't know if it's all just hypochondria on my part, but my throat feels sore and my head is a little achy.
We spent most of yesterday in my bed watching movies and American Idol, but at some point I got on the computer and started looking at swimsuits for Caroline. Yes, it's February. However, it was 85 degrees here.
And then Caroline started chiming in on what swimsuits she liked and ultimately took over the computer. She entertained herself for the next hour finding all sorts of clothes and shoes and swimsuits she'd like to own and asking me if she could "add them to the cart".
I told her that was fine because I knew she could "add to the cart" all day long but that it wasn't going to translate to actual buying of anything. It's like the Seinfeld rental car episode. I know you can take the reservation, but can you HOLD the reservation?
Except it was clothes.
By the time I got back on the computer she'd added about $400 worth of items to the cart. So, note to self, make sure she never actually learns how to PURCHASE the things in the cart. And now I'm conducting my own private experiment to see if she realizes none of those things ever turn up on our doorstep.
But enough of that.
Let's talk about one of my favorite stores.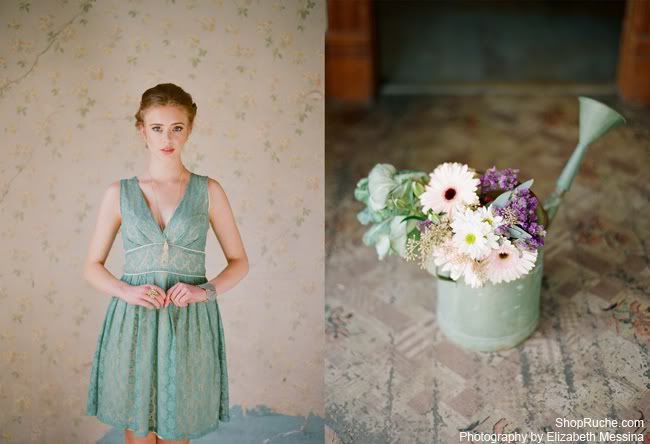 The nice folks at Ruche are giving one of you the chance to win a $50 gift card. Which means you can actually put things in your cart and BUY THEM if you win. All you have to do is leave a comment on this post to enter. I'll keep comments open until Monday at noon and then choose a winner at random.
And if you win, then you might want to spend the money on one of the following:
coral flair mary jane peep toe heels
A friend of mine emailed me and made me aware that these shoes existed. And now I can't quit thinking about them. Even though my life doesn't really go with shoes with a heel these days.
Love the green. And would love it with some gold sandals and accessories.
This isn't a dress unless you're in your twenties. But I would love it with skinny white jeans and all turquoise or silver accessories.
See? This ring would go with that magenta dress/top.
And I think we all know that Caroline would choose this pair of understated peacock quill earrings. She would totally put them in her cart.
Here are a few other things I liked this week. There were going to be five of them but did I mention that I might be getting sick?
1. wagner tunic
Again. Perfect with skinny jeans in white or some other color if you dare.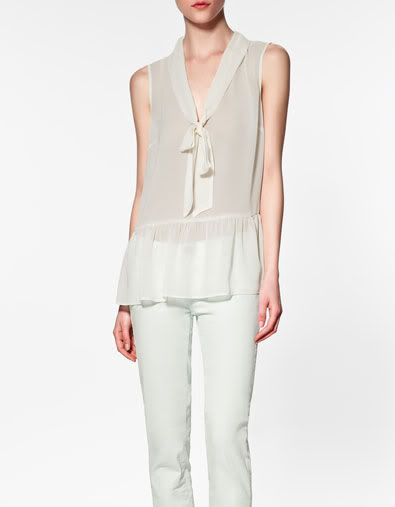 Zara needs to work on coming up with better names for their clothing because, seriously, top with waist seams? That sounds so industrial.
I have a top that's similar to this and I adore it. It's perfect under a jacket or sweater, but great on it's own when the weather warms up. Of course you'll need a cami under it.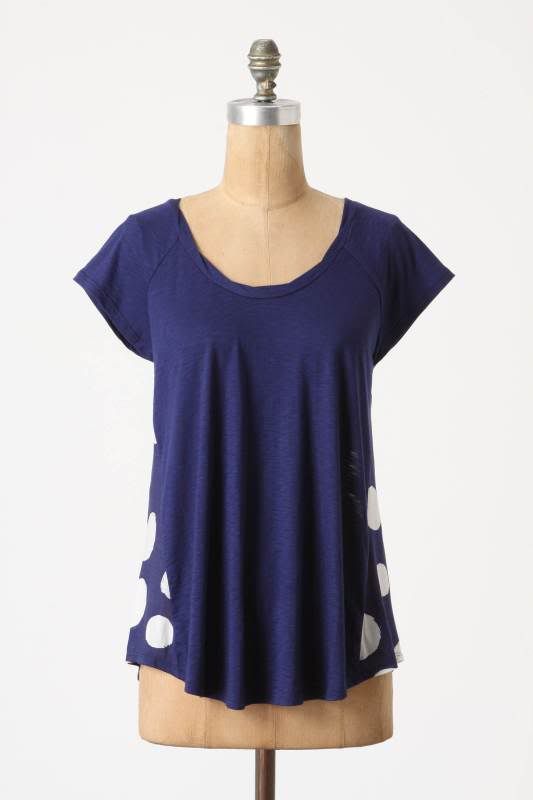 I like this tee because it's business in the front and party in the back. Just like P's hair circa 1988.
Another friend told me about these jeans at Nordstrom. (What would I do without my friends? Especially when I've been a shut in since Wednesday and have no idea what the world has to offer?) They are an inexpensive way to capitalize on the colored denim trend without a big investment. I just have to decide if I want yellow or turquoise.
That's it for today.
Don't forget to leave a comment for a chance to win a $50 gift card from Ruche. And remember that they have a great selection of curvy items, too.
Have a great Friday.