This is such a weird time of year for clothes. I'm ready for Easter to get here so we can just wear white pants and sandals and get on with the summer festivities.
I mean, it's been over 80 degrees here all week. Winter? Is done.
In fact, I'm not sure winter ever really showed up. We had a few chilly days but that was about it.
And now I'm ready for flip-flops and skirts and white jeans.
But I'm not ready for shorts. I don't know that I'll ever be ready for shorts again. It's like I told a friend this week, shorts are tricky. When I think they're a good length while I'm standing up, they're going to be too short if I try to sit down. If I get them to a length where I feel comfortable sitting down, then I look like I'm on the LPGA tour when I stand up. Which is fine if you're playing golf, but not if you just want a cute pair of shorts to wear to the grocery store.
Or maybe I just have shorts issues.
Anyway, I'm not featuring any shorts this week because I'm not sure they fit in my life anymore. Maybe the only shorts I'll wear from here on out will be running shorts.
1. afternoon sunshine lace dress
This happy little yellow dress is so cute. And I love the lace. It would be perfect for Easter.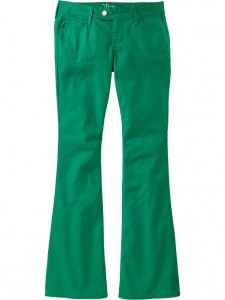 The other day I was talking to my friend Sophie and she mentioned that she was looking for a pair of colored jeans but with a flared leg. And I think I said something along the lines of "That doesn't exist".
But then curiosity got the better of me and I consulted the google. Lo and behold, such a thing does exist. You can also find a more expensive version by Elizabeth and James for $225.
I really like this tunic. It's different than other tunics with its cute button details and fun collar.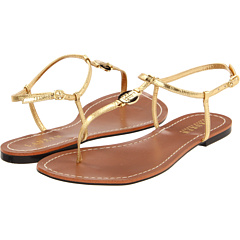 I mentioned yesterday that I'm on the search for gold sandals. I know I want something really simple and so these are definitely a contender.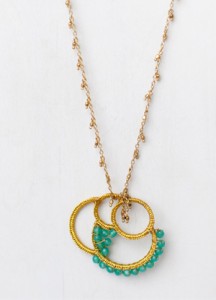 Noonday has in their spring collection of jewelry and I saw this necklace and it was love at first sight. It's so beautiful.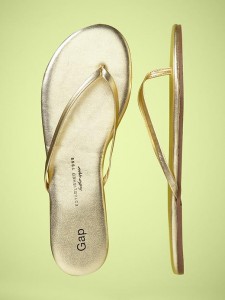 I looked for these in the store at Gap yesterday and they didn't have them. But I love the way they look online. And they come in a bunch of different colors.
Of course I would like the gold.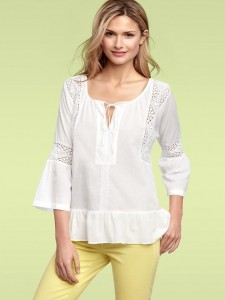 Another Gap item. Dear Gap, Are you trying to woo me back after I'd sworn I was done with you forever?
8. mosaic cuff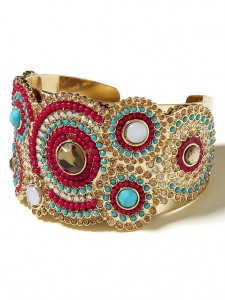 Swoon. Love the colors in this.
This is just the cutest. Love the bright colors and think of all the variations of colored jeans you could wear with it.
10. one stop shopper tall tote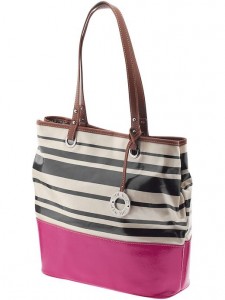 I thought this bag was a cute summer option. Love the hot pink detail on the bottom.
That's it for this week. I'm about to head out for a night with the girls. Imagine how bad you'd need a night out with your friends after spending all day in a cave with a bunch of third graders.
And know that I need to go out even more than whatever you just imagined.
Y'all have a great Friday.