I was going through old videos the other day because I harbor grand illusions that one day I will get all manner of memorabilia from Caroline's childhood organized and labeled.
Judging from the eight packs of photos currently stuffed in my desk drawer, it's not likely to happen anytime soon.
But I came across this video and it seemed appropriate to post it since Easter is this Sunday and it clearly has an Easter theme.
I'm also hoping that someone will be able to tell me how that little chubby-cheeked baby turned into this overnight.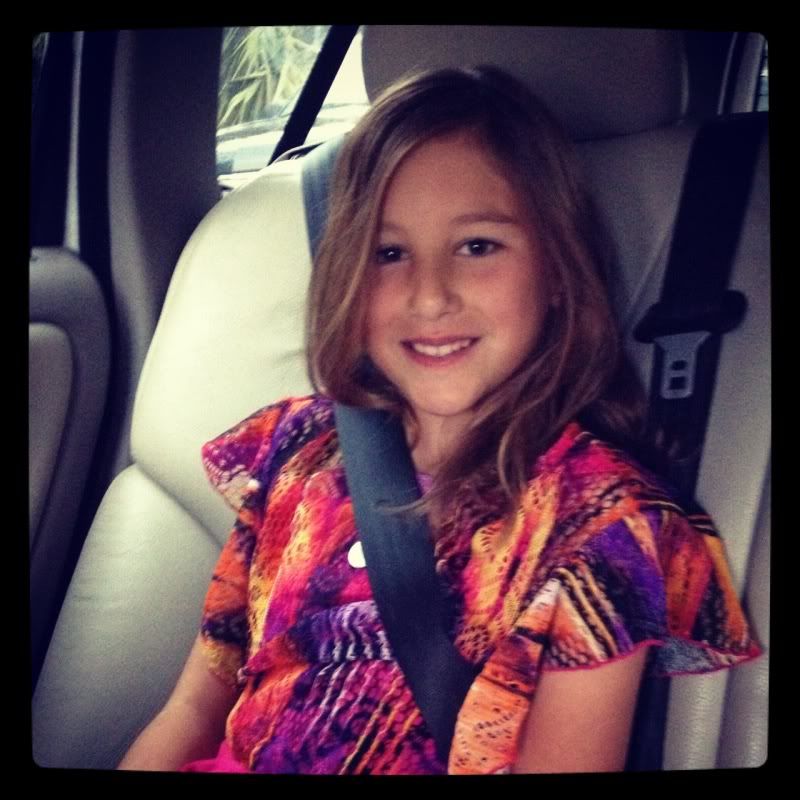 I took this before I dropped her off at school yesterday morning. It was picture day and she let me blow dry her hair AND curl it. It was a hair miracle.
But then she saw herself in the mirror and was so pleased. She looked at me as she fluffed her curls and asked, "Mama? Are you sure it's school picture day today?"
"Yes, I'm sure."
"That's good", she replied as she walked toward the car, "Because I'd hate to waste all this."