This is the lamest intro to Fashion Friday ever. But I spent my day running eighty-four errands to get ready for our end of the year pool party and then picked up a picture of Caroline's class to frame for her teacher only to realize the photo-processing people took the liberty of cropping three children completely out of the picture.
And then I got that fixed just in time to pick Caroline up from school and head to the pool where we spent the next five hours. That's right. Five hours. I'm that kind of tired where I could sit and cry like a little kid.
The good news is we have to be back at the pool for our first morning swim practice in about eight hours. Summer, why you gotta hate already?
Just kidding, summer. I love you. I wouldn't trade you.
At least not until the middle of July.
Here are a few cute things: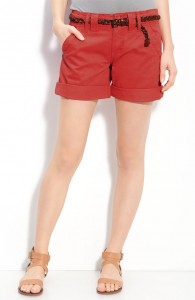 I've mentioned these shorts before because they are my favorites. But I'm mentioning them again because they're on sale at Nordstrom for $49.90. Which, let's face it, is really $50 but with fancy marketing strategy thrown in.
Ann Taylor Loft is having a great sale right now. All sale items are an additional 50%.
There are a bunch of cute things, but I'm really liking these linen pants.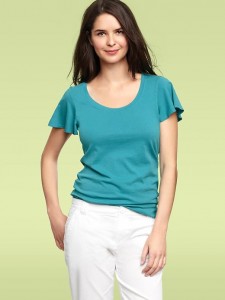 I bought this shirt at Gap the other day and love it. It comes in a bunch of cute colors, it's a good length and it's super soft. Plus that sleeve gives it just a little flair.
These shoes are super cute and a great color for the summer. And they're on sale.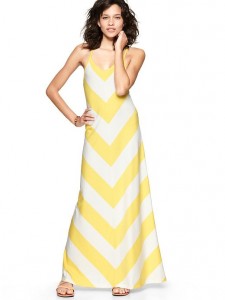 I tried this on at Gap the other day and really liked it except for the fact that it requires undergarments trickier than just a normal bra. And that's a deal breaker for me, ladies.
But maybe you don't care about such things and, thus, I needed you to know about this dress.
I love Boden tunics. Honestly, I love just about everything at Boden. And right now all their summer stuff is 20% off with free shipping.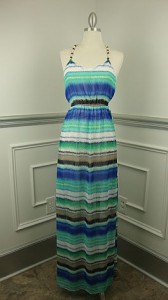 \
I don't know what's wrong with me. This is another maxi that requires a strapless bra, but I love those stripes and the color.
Maybe I could just wear it with a denim jacket over it and die from the heat.
Love this necklace. Perfect with summer colors.
I realize I'm slightly obsessed with all things chevron right now. But this top is so cute. I love the navy and white and I love the way it's cut.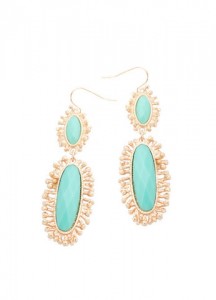 These are pretty.
And that's it for today. Now I'm off to bed because did I mention we have swim team practice at 7:45 in the morning? I'm consoling myself with the fact I don't have to pack a lunch.
Y'all have a great Friday.