Dear Caroline,
You are nine years old today. Nine. How is it even possible that we've already come to the last single digit year? Especially since we just brought you home from the hospital like two days ago.
I think the thing that has hit me the hardest about nine is when it dawned on me that nine is the halfway mark. In just nine more years you'll be eighteen and headed off to college or whatever adventure God calls you to as you begin your adult life. And I have a feeling the next nine years will go by as fast as these first nine.
Excuse me while I go cry in the back of my closet.
The thing is that it's okay. It's how it's supposed to be. Honestly, I love you more with every passing day because there is never a day that you don't surprise me with some type of insight or an unexpected reaction or make me laugh out loud. You are one of the funniest people I know. I told you the other night that I think God gave Daddy and me a funny kid because he knew how much we love to laugh and I meant it. You're hilarious.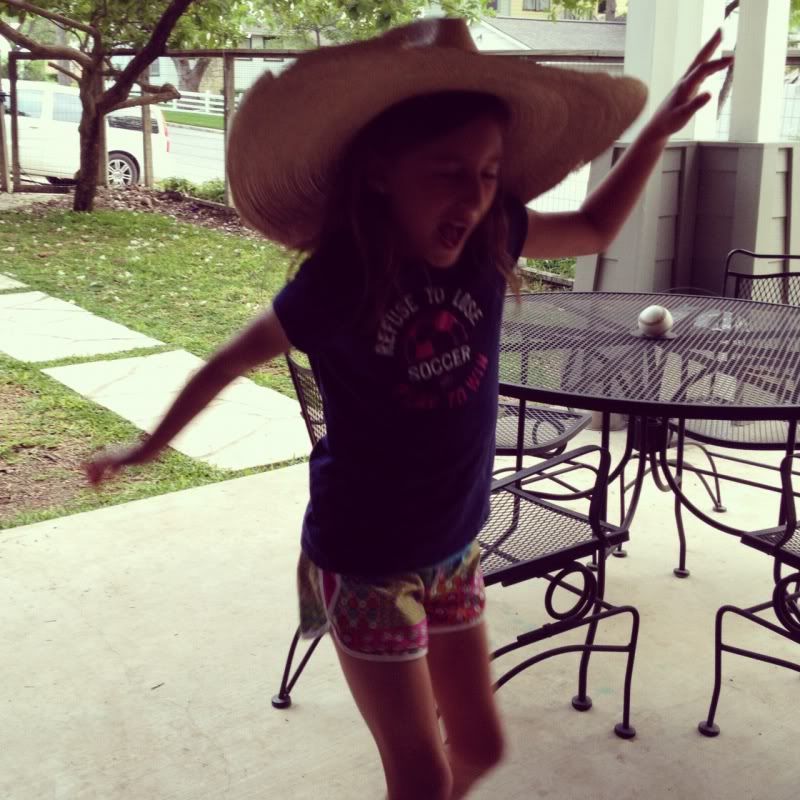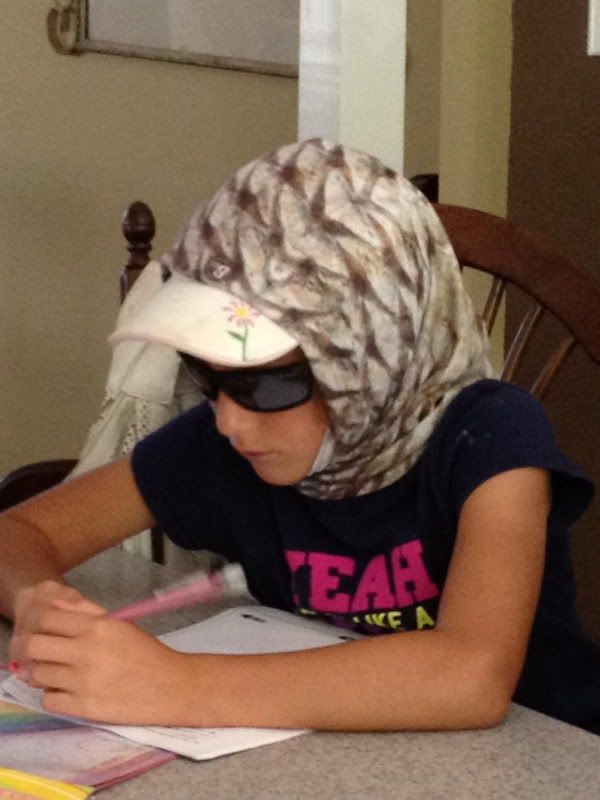 I can definitely feel the shifting sand as we hit nine. I don't know as much as I used to. I'm not quite as smart and my word isn't always the final word. You have your own opinions and thoughts and you're never afraid to voice them. It seems like there are more and more days where I find myself saying, "Just quit arguing and do what I asked you to do" or the less patient, sarcastic version which is "You know what would be a real novelty? If you'd just do what I asked and quit asking questions."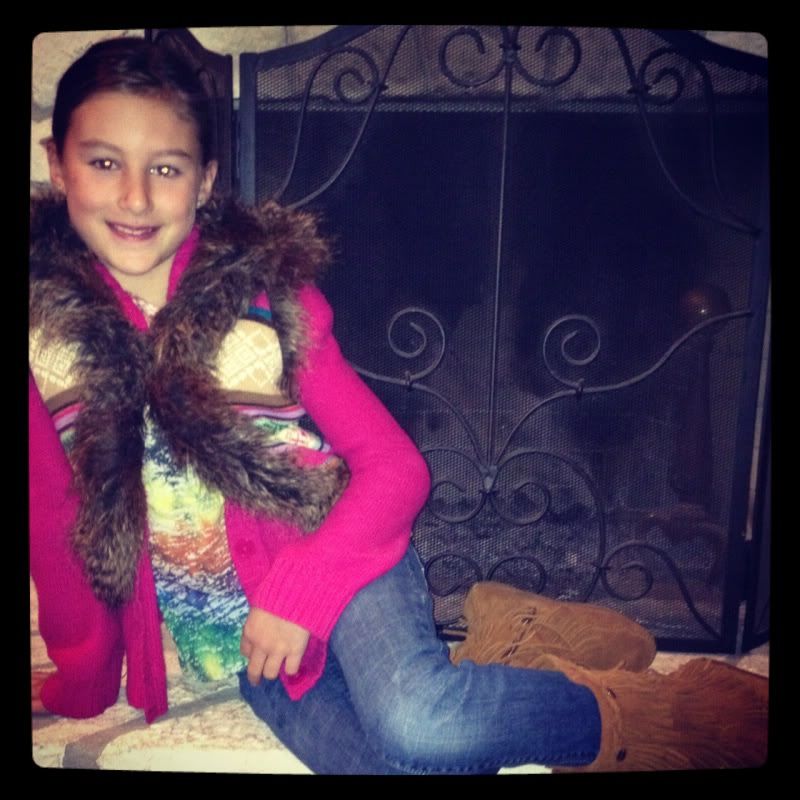 Because while the infant and toddler years were physically grueling at times, this new stage sometimes leaves me biting my tongue until it bleeds or feeling like I have to bang my head against the wall until I either pass out or don't care anymore.
Yet that's just about the time you'll do something so dang sweet I can barely stand it. You'll crawl up in my lap while we're watching T.V. or reach for my hand as we walk across a parking lot without even realizing you're doing it. And then it feels like you're three years old again and I soak in every moment of it.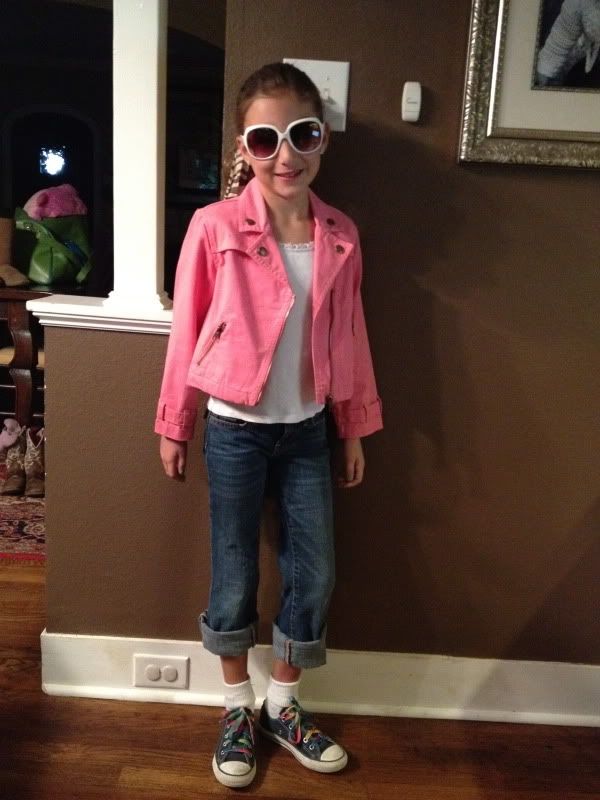 And that's what I love about you right now. You're right in the middle of pure little girl sweetness with a little bit of pre-teen angst thrown in. The other day you asked, "Mama? Do you ever just feel sad sometimes for no reason?" I wanted to say "Get ready because that's about to be one week a month for the rest of your life" but instead I just reassured you that we all feel sad from time to time and it's totally normal.
Then there are the times that I can feel you try to manufacture something to be sad about. Like the other day when we passed a cemetery and you asked in a very solemn voice bordering on tears, "Do we know anyone who's buried there?" And I quickly told you no because I felt the drama brewing. You've always had a knack for a little bit of drama. I think you come by it honestly.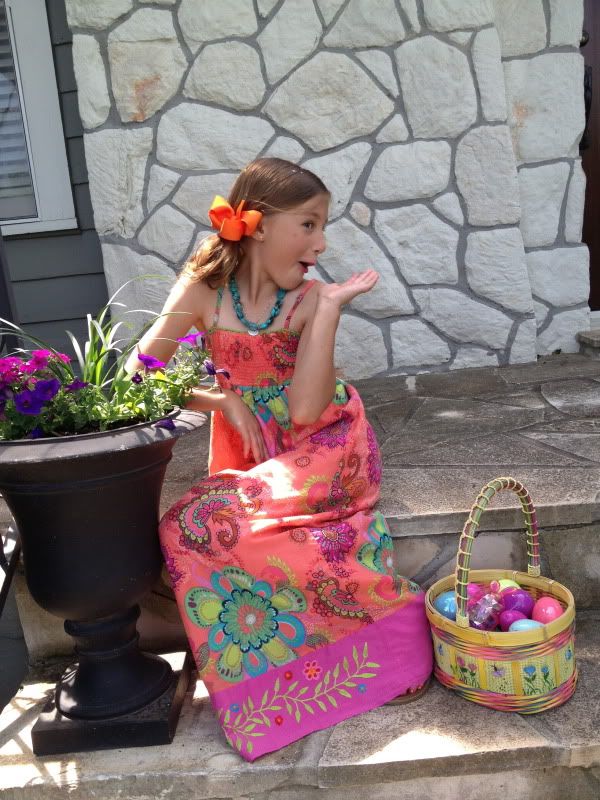 About a month ago you woke up and the first question you asked that morning was "Mama? Am I almost at the end of my little years?"
Oh my heart.
Yes, you're almost at the end of your little years. I read one time that the magical years of childhood are from age six until ten. So I guess if that's true then you have one year left of the magic. But when I look at you I see someone who will always find the wonder in life. You will always find the magic because it's just the way God made you. You live life with joy.
And you fill our lives with that joy.
Every day.
The greatest gift Daddy and I have ever known is getting to see the world through your eyes. We love you more than you'll ever know.
Love,
Mama
Copyright secured by Digiprove © 2012