I'm sitting here typing this at the desk in our kitchen because I'm in the midst of cooking dinner and this is what I like to call multi-tasking. We're having pork chops. And I'm pretty sure they're almost dried out because I can never time dinner exactly right on the nights P takes Caroline to soccer practice.
But what are you going to do?
Life here in first world suburbia is fraught with all manner of serious issues.
And this has nothing to do with fashion but I've just made an interesting discovery about myself that I'm 97% sure none of you will care about. I know almost every word to every song recorded as part of the "lite rock" genre of the 1970s.
I kind of knew this before but it has been confirmed as I sit and listen to a mix of 70s songs on Pandora right now. I know them all. Sister Golden Hair Surprise? Check. Sailing? Check. How Deep is Your Love? Check.
It's the music of my childhood. And I just quit typing for three and half minutes to sing along with Jim Croce.
Anyway, here are some things I found this week. I'm going to be honest, Gulley and I went shopping on Monday and I was shocked at how little I saw in stores. I don't know what's going on right now with fashion, but it feels like slim pickings.
I like this. It's on sale right now for only about $27 at Anthropologie and comes in some good color combos. Plus it's the kind of thing I'd wear all the time.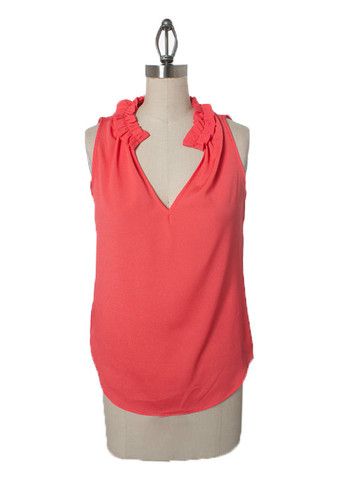 This would be cute with white jeans or shorts for the summer. I like the little bow detail at the shoulder.
This would be a great spring sweater and it's on sale. I like the lace hem detail at the bottom.
4. roll the stone cuff bracelet
I saw this at Free People the other day and love it. It comes in several different colors and I love that it has a whole bohemian thing going on.
I think this top is so pretty and feminine with that ruffle. And it comes in three gorgeous colors.
Speaking of gorgeous colors, I love this set of rings. So fun for spring and summer.
7. sloane maxi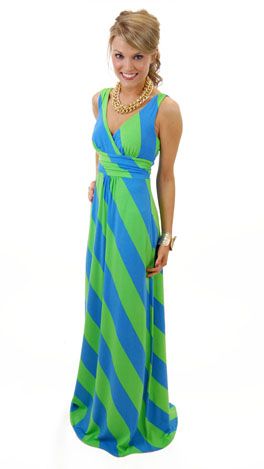 Okay, so I think this is already sold out again. But I LOVE it so much. The colors, the stripes, the cut. It's all perfection. And you can sign up to be notified when they have it back in stock if you're interested.
Isn't this cute? I have nowhere to wear it, but I think it's precious.
Gap is hit or miss right now, but I like this. It comes in some fun prints.
10. chambray embroidered pintuck dress
And I like this. This is the same dress as the one in white I showed a couple of weeks ago. But I think I like the chambray better because it's more versatile. Could even transition to next fall with boots.
That's it for today.
Oh. I also forgot to mention that I wrote a couple of posts over on Incourage earlier this week in case you want to read them.
Y'all have a good Friday.