We had a good weekend around here.
But, honestly, I don't have time to tell you about it right now because it's time for the season premiere of Mad Men and, well, I have missed Don Draper.
So the weekend report will have to wait. I can imagine your disappointment because who doesn't want to read a recap of someone's weekend that includes a school carnival?
In the meantime, though, I thought I'd share these pictures of Caroline playing soccer. I could tell you they were from this past Saturday's game, but they are actually from a few weeks ago but another mom with a fancier camera than an iPhone took them and just emailed them to us a few days ago.
But I think the intensity you see here will explain why I sometimes feel like I may have to put myself in a home after we finish debating what she's going to wear to school in the morning.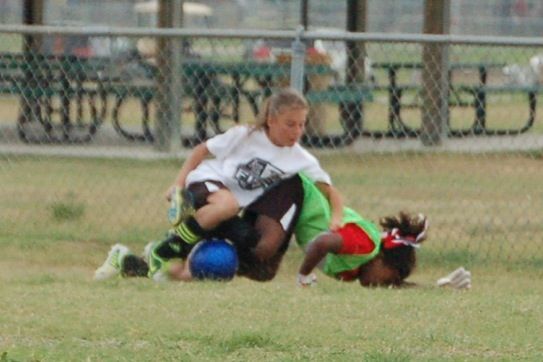 To that sweet goalie's credit, she got up and spit the dirt out of her mouth and only cried for about thirty seconds. Whereas I would have declared myself done with the game of soccer forever and demanded an immediate trip to the orthodontist.