Well it was a weekend o' travel and adventure for all the people who in live in my house. But, in the famous words of Motley Crue, we are all now home sweet home.
And more than a little exhausted.
So since all the words are going to fail me, I'm going to go with a pictorial recap with limited commentary.
(That makes it sound like I really thought about it. It's a fancy way of saying "hey y'all, here are some pictures.)
I left for Allume on Thursday and had the best time catching up with old friends and making some new friends and meeting people in person who already felt like friends because I've read their blogs for so long. It was such a great conference and my heart is full after meeting so many great women who couldn't have been more kind or supportive and also know how to rock some great accessories.
Please disregard my tired eyes in this photo. It was early and I was on my way to the airport to fly home after getting a cumulative six hours of sleep the entire weekend.
And then in the weirdest coincidence ever (that might be overselling it) my college roommate, Meredith, and her mom just happened to be in South Carolina this weekend visiting friends and they ended up coming to Greenville to shop and eat lunch on Saturday and I joined them. We had the best time and I ate the fried green tomatoes of my life at a little place called Mary's Cottage. Nothing like traveling all the way to South Carolina to see your friends that live in Texas.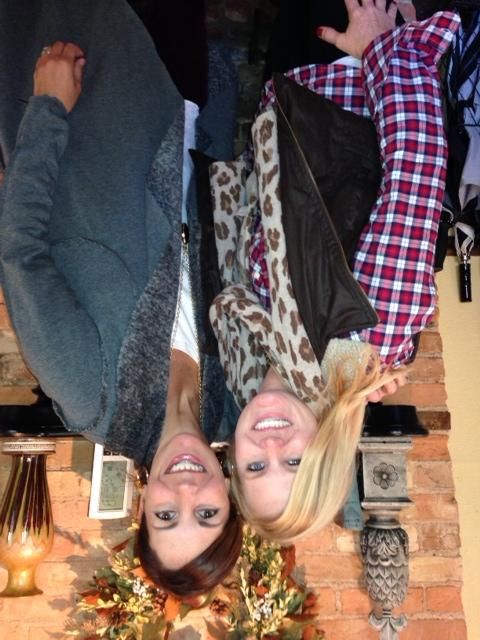 Meanwhile, literally back at the ranch, this was happening.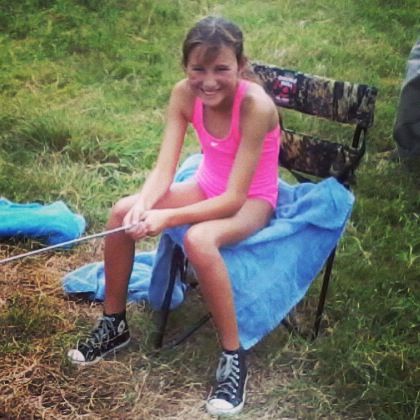 Sometimes a girl just needs to take a swim in the lake and then roast hot dogs by the fire in high-top Converse and a bathing suit. It's not a look that works for everyone, but she's a fan of the casual social gathering.
And then later that evening they went hunting and she took down this guy.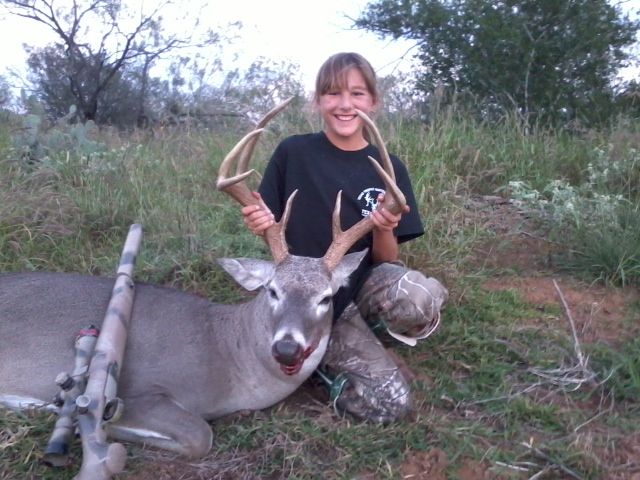 She also skinned and butchered it all by herself.
So the great irony is I rarely think she looks like me in pictures, but I think she does in that one. Yet her weekend activities are 100% her father's DNA at work.
And so a great weekend was had by everyone.
Except for maybe that deer.
Copyright secured by Digiprove © 2013