I'm sitting here with P and he's watching Alien Vs. Predator. It's as relaxing as you might imagine. For the record, our money is on the Predator.
It also seems that the pollen has started to get to me because my eyes are so itchy that I can barely stand it. I wonder if this is how Bob Costas felt at the Olympics.
Anyway, let's move on to clothes.
1. free people reckless abandon tee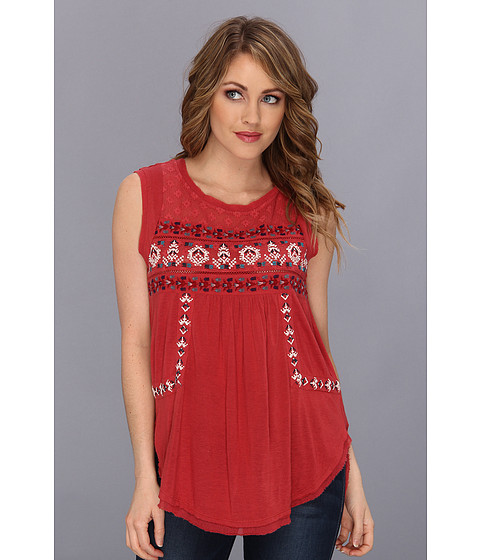 I've had my eye on this for awhile, but was hoping it would go on sale. But then it sold out at Nordstrom and at Piperlime so I figured all hope was lost. But what to my wondering eyes appeared about an hour ago, this top on sale at Zappos for $66.99. (Or $15.00 if P is reading this.)
It also comes in white. I just happen to own enough white shirts and am trying to add color to my wardrobe.
2. tinley road ruched mini dress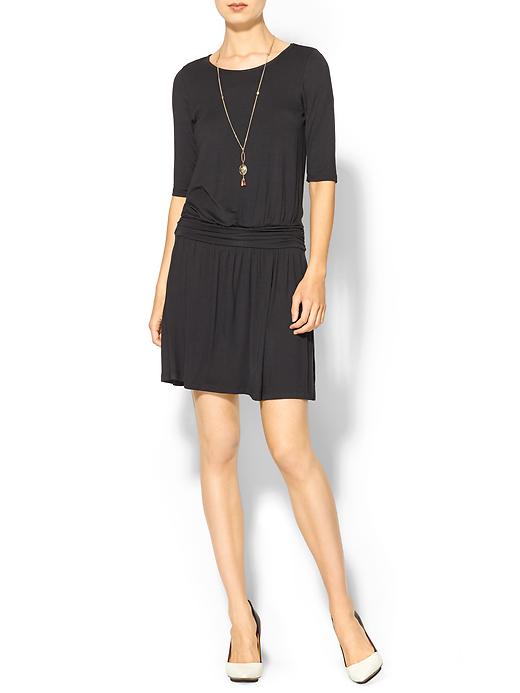 I featured this dress a while back at full price, but it's now on sale for $34.97. I love a good basic black dress that can be dressed up or down with accessories and this one has a ton of potential.
However, be warned that it's a final sale item so if you break it, you buy it. Or something like that.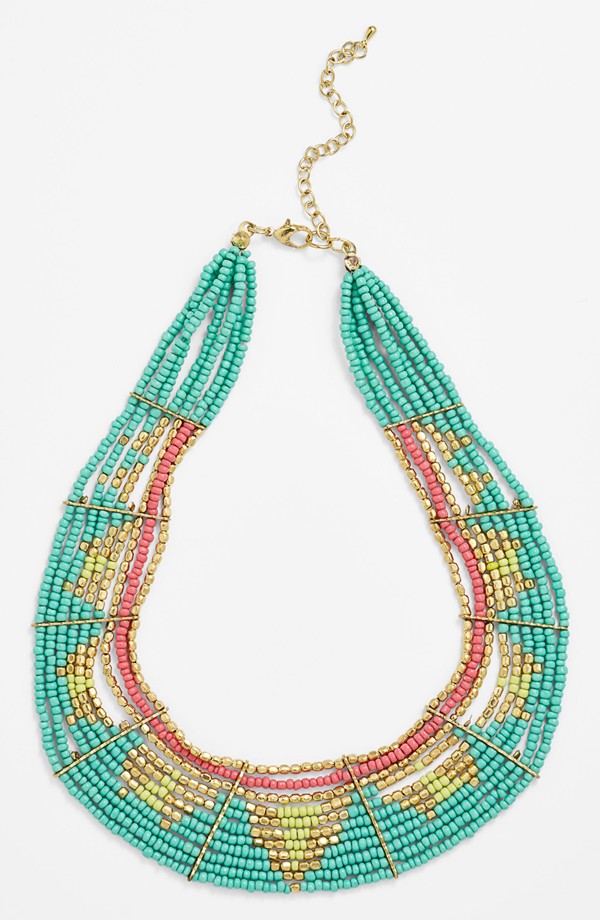 Last week I bought the best turquoise and gold necklace at Nordstrom and I desperately wanted to share it with you, but it's not online. So I had to settle for this which is equally cute but not the one I bought.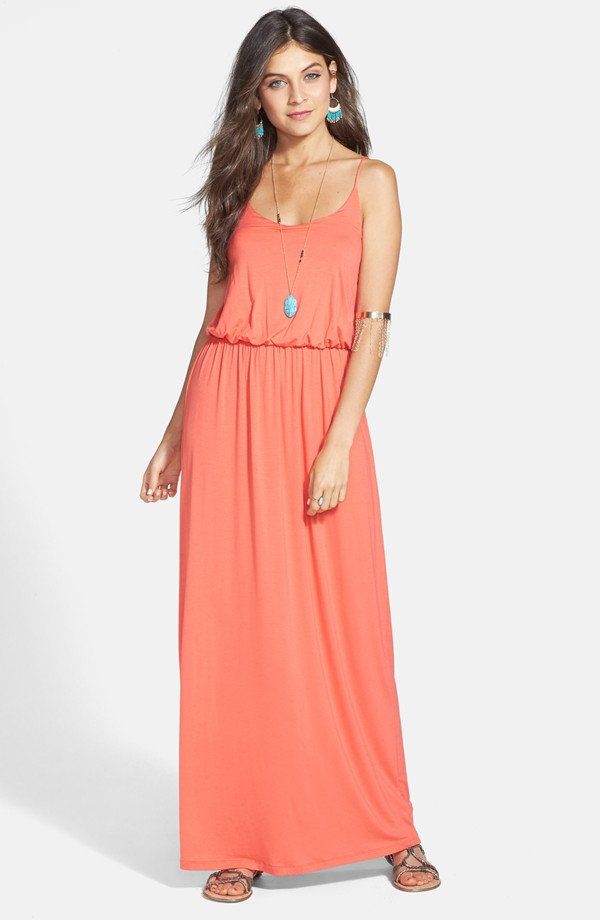 I was shopping with my friend Leah and we noticed these maxi dresses were on sale for just $38.90. She loves them because she doesn't mind a strapless bra. I just can't do it.
But I do have to say it's the softest dress ever and very flattering. Maybe I could buy one and just wear a denim jacket over it with a normal bra and hope it doesn't get too hot causing me to make a Sophie's Choice between public bra strap shame or sweating profusely.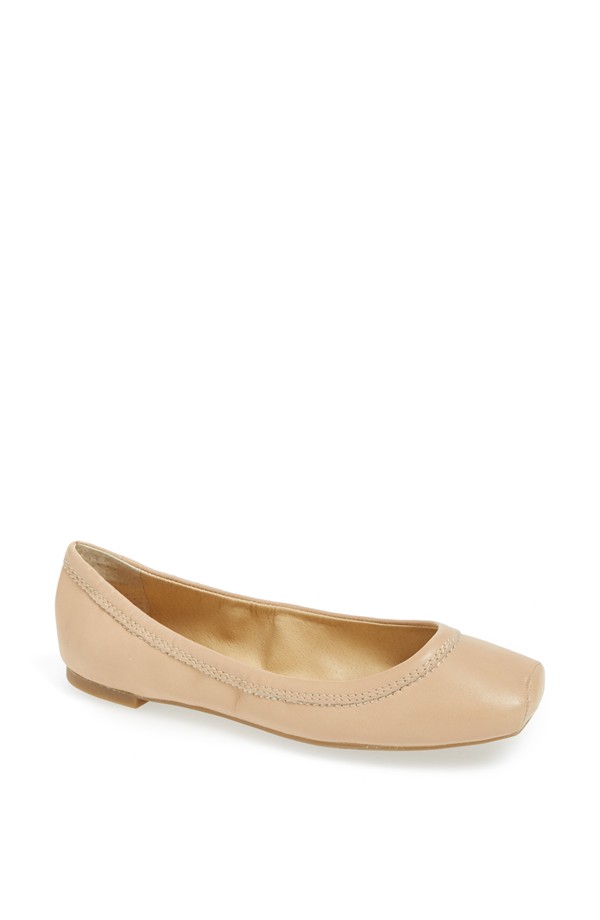 I'm not currently in the market for a flat, but these Lucky Brand flats are so comfortable and I love that they have kind of a squared toe instead of just a round one. Plus, they're on sale and come in several color options.
6. ideology hooded wrap cardigan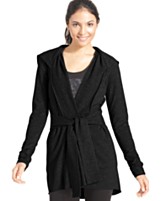 Yesterday I ran in Macy's because I am on a quest for the perfect summer wedge. (I know about Sheaffer's must have wedges and I promised her I'd go try them on next week. But I think I want something with a little less heel.)
Anyway, I went to Macy's to try on some shoes I'd seen online but I got distracted by the active wear sale and ended up accidentally buying this wrap cardigan. It was such a great deal and it's the perfect weight and it looks so cute on. Trust me, you will love it. I'd also order a size up because it runs small.
7. fergalicious platform wedge sandals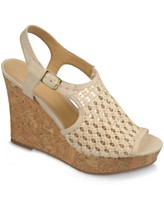 These were the shoes I went to Macy's to try on, but they didn't have them in the store. And so I am still on my shoe quest. As Gulley said, "I'm in love with a shoe I haven't met yet".
8. toms mixed rope wedge sandal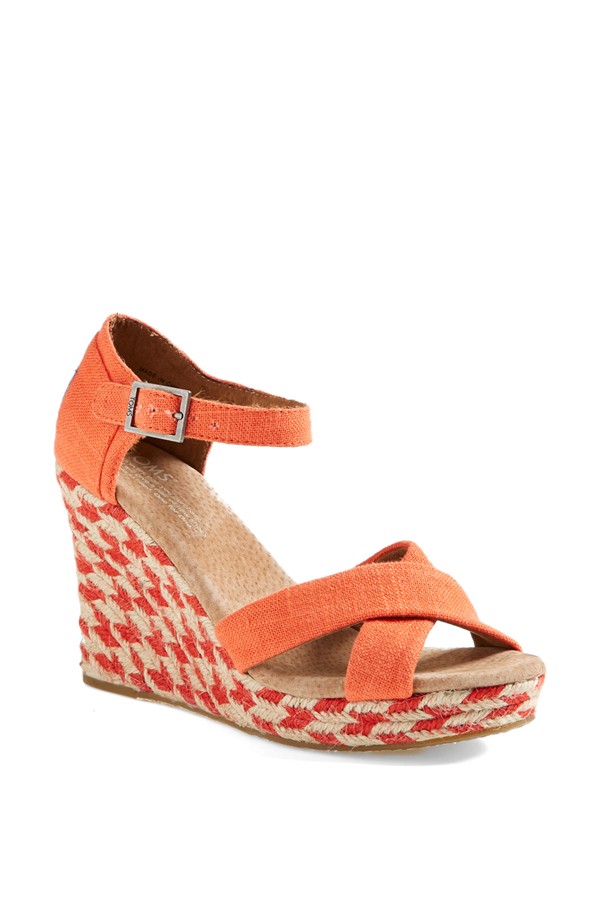 These have real potential to be my soul mate. Or my sole mate as the case may be. (What has happened to me? First the egg roll joke and now this?) Toms are always so comfortable and these are really, really cute.
I'm also liking the sierra wedge sandal.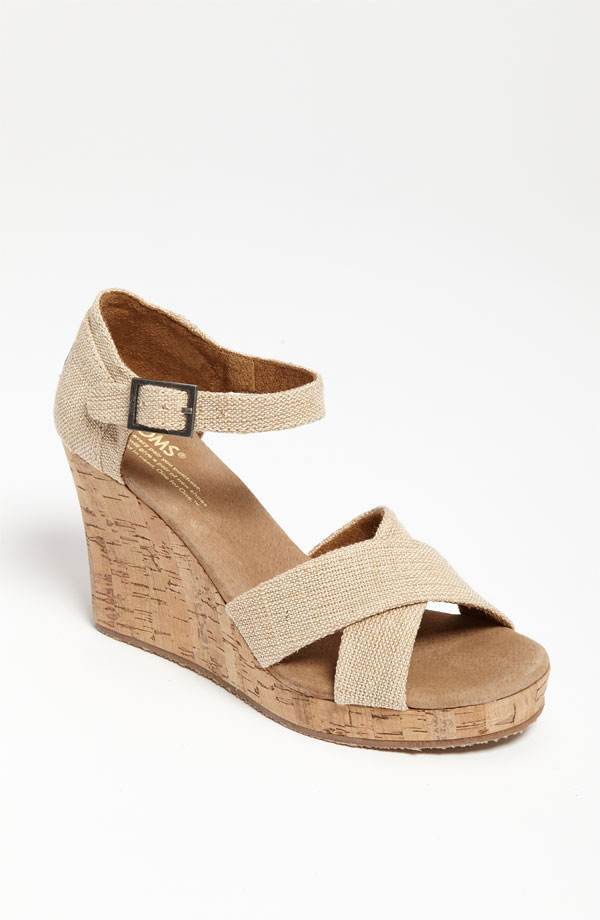 And these platform wedge sandals might be the perfect solution for those of us who want to add a little height without ending up in the ER with a sprained ankle with the cause listed as "vanity" in the doctor's notes.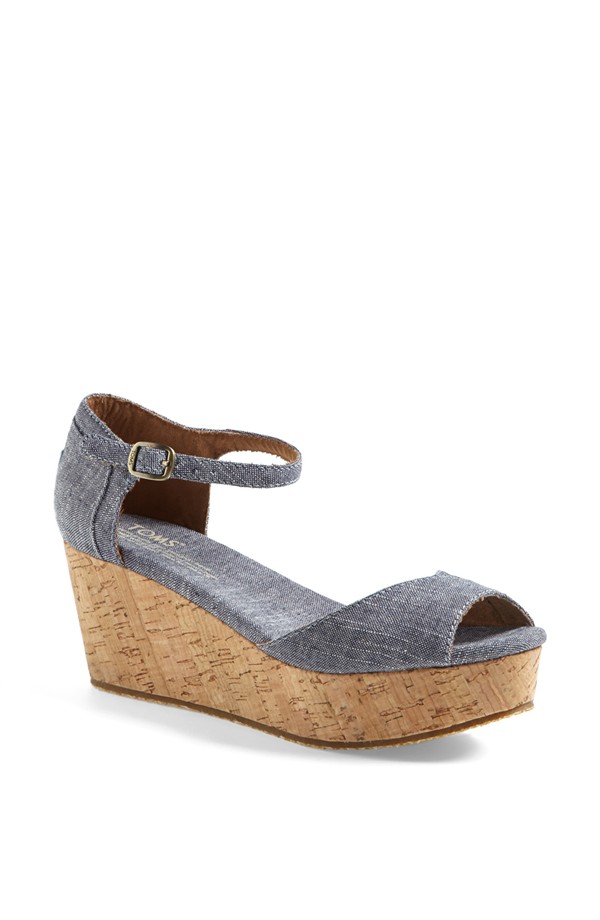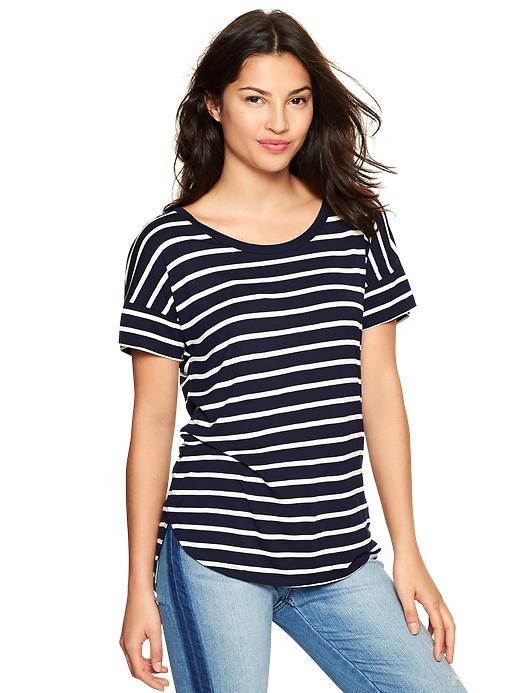 I tried this on at Gap this week and really liked it. It's much cuter in person than it looks in the pictures.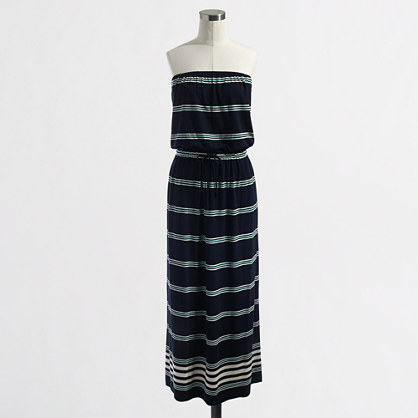 This maxi dress makes me want to be a better person. And by better person, I mean a person who is willing to wear a strapless bra. It is so cute and on sale for only $55.50.
That's it for today.
Have a good Friday.