First of all, I can't thank you enough for all the book recommendations yesterday. The comment section is a gold mine if you're looking for a summer read. And now I feel super ambitious and plan to read every single book mentioned if I haven't read it already. I'll report back on this goal by the summer of 2016.
Secondly, I forgot to mention yesterday that I have been on a bit of a clean out spree. So far I've cleaned out Caroline's room and closet and her bathroom. My plans for this weekend include the playroom, the kitchen and the laundry room. I realize my ambition my frighten some of you.
Here are a few things I've seen this week.
Several of you commented about the striped tote I was carrying in the picture from Caroline's graduation. It's a Kate Spade bag that I bought on sale last summer and I have loved it. Unfortunately it's sold out everywhere, but I thought this Dooney & Burke was maybe even better. I love the leather handles and it also comes in red and navy.
I also found this sole society oversize millie tote that's a little less expensive, but equally cute.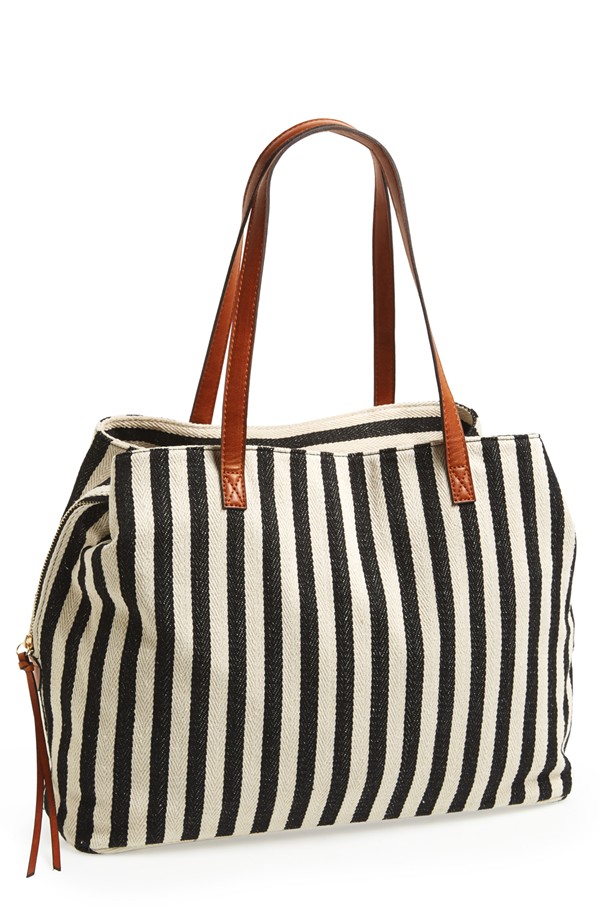 And I think this topshop tile print tote is a really fun mix of black & white prints.
2. bmocha fringe crossbody bag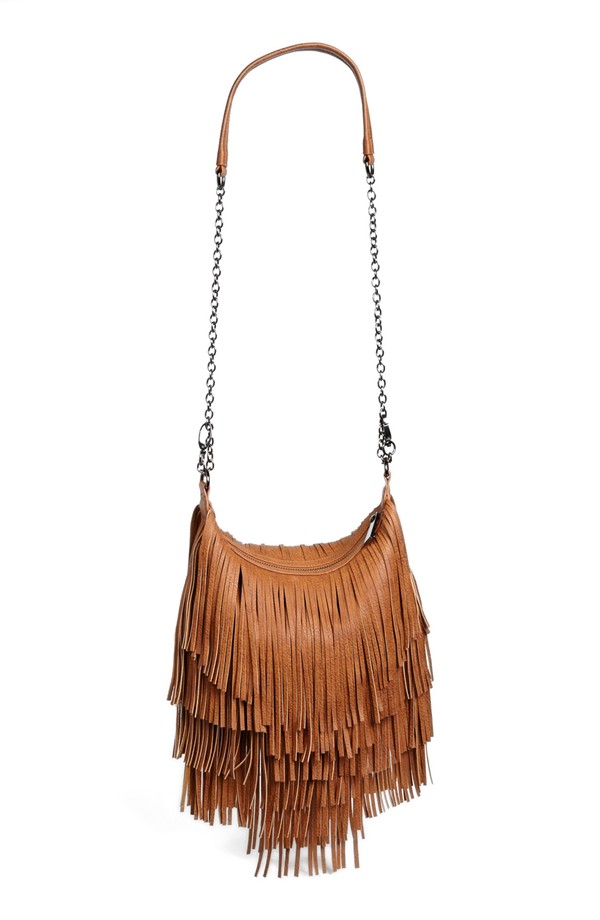 I've been seeing fringe cross body bags everywhere right now and I really like them. This one also comes in black, cobalt and white if you're feeling brave and daring.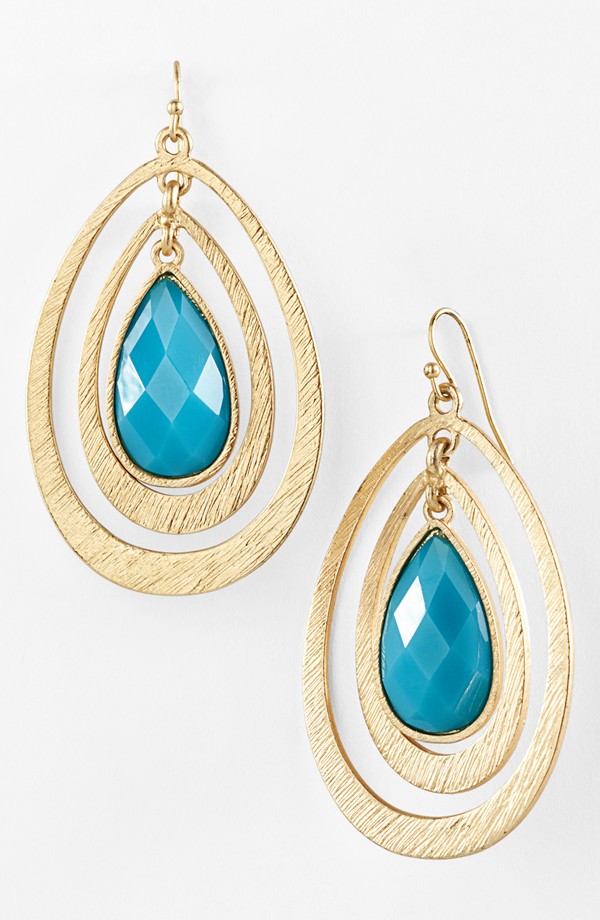 I saw these earrings at Nordstrom and think they're really pretty and a great price. They also come in emerald, black, fuchsia, orange and white and they'd be the perfect pop of color to a summer outfit.
4. bangle bracelets (set of 20)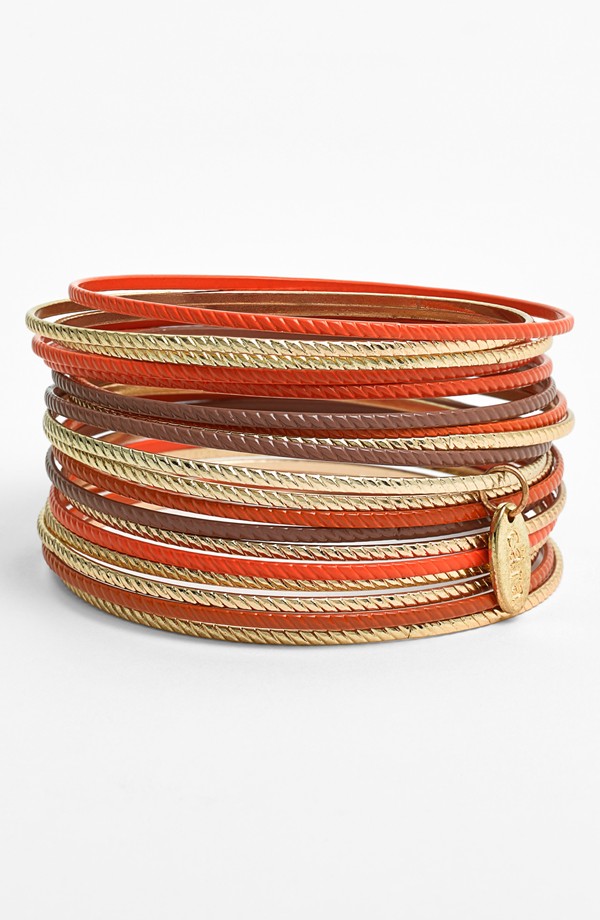 Speaking of pop of color, love these bangles. Great way to accessorize simple summer outfits. These come in black, teal, turquoise and white.
5. old navy crinkle-gauze drop-waist dress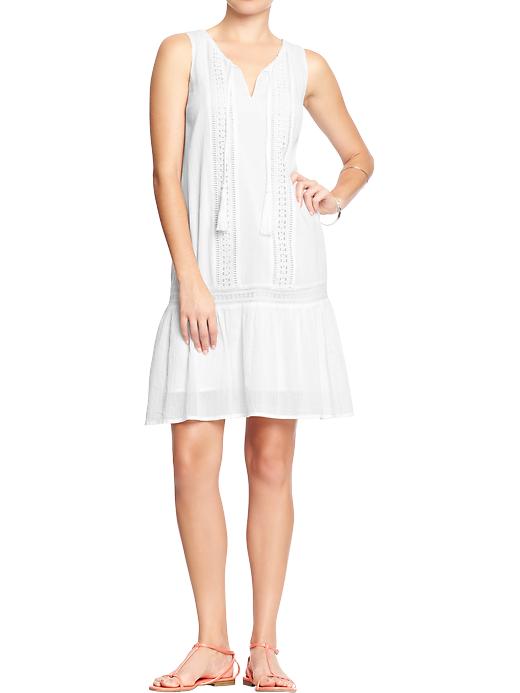 Caroline and I ran in Old Navy yesterday and I saw this dress. I tried it on and really, really liked it but they didn't have my right size. However I may order it online because it's a great lightweight summer dress to just throw on with sandals and look super cute.
6. free people keep me v-neck tee
I believe I've mentioned these tees approximately 453 times but that's how much I love them. I wear mine at least three times a week and they are on sale right now. This coral is my favorite. It's much brighter in person.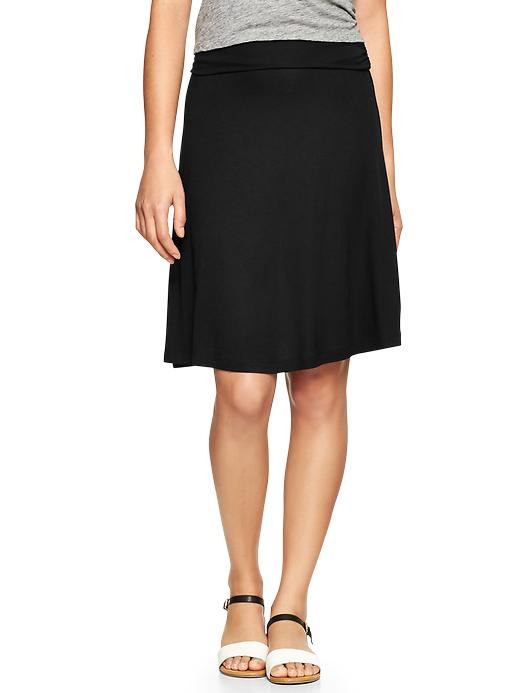 Yes. It's the Gap skirt again. I'll quit talking about it now but I need you to know how much I love it. Listen to me now and believe me later, it's the perfect skirt.
8. old navy vintage style v-neck tee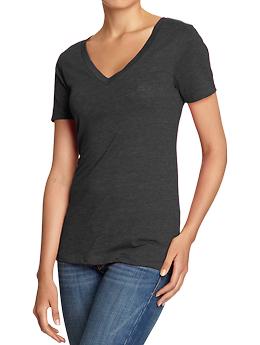 And this may be the perfect t-shirt to wear with the above skirt. They're inexpensive and so soft, but I'd order a size larger than you normally wear.
9. radiant oasis embroidered tank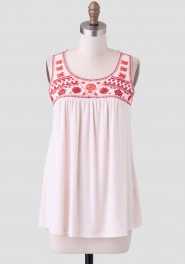 I thought this was really pretty.
10. natasha couture multistrand necklace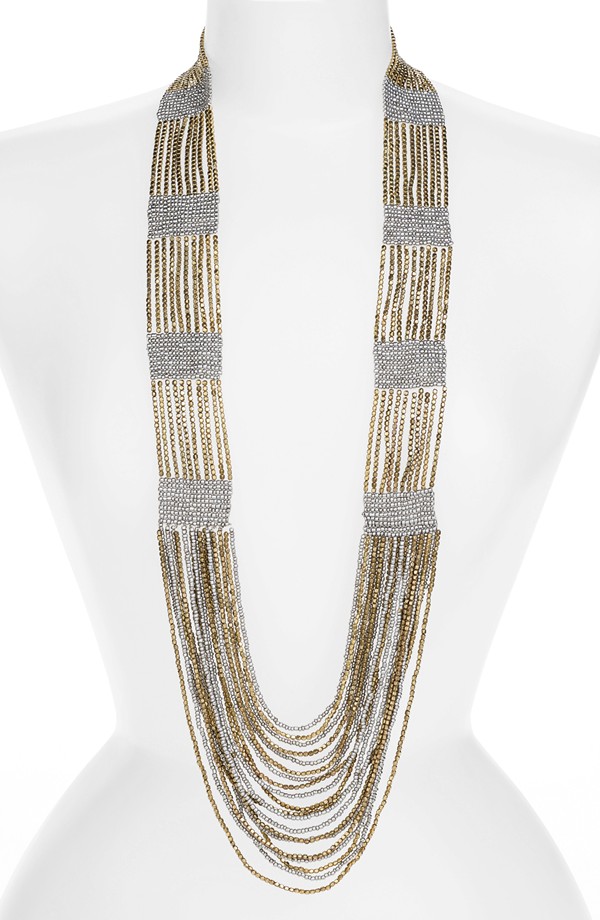 And yes I've shown this necklace before but now it's 50% off and only $15.98. It appears to be sold out in the turquoise but I also really like this gold and silver. Would look great with a black top or really any other color.
That's it for today.
Have a great Friday.