That's right. College football season is officially here.
I can hardly contain my excitement because I might look forward to college football season like some people wait for Christmas.
And it's even better this year because my Aggies kick things off against South Carolina this Thursday, August 28th at 5 p.m. central time. But do you want to hear something dreadful? 6th grade Back to School night at the Junior High is at 6 p.m. on Thursday night. I can hardly even talk about it.
Gulley and I have been planning our game festivities for months and now I will be sitting in a classroom learning about my child's school and teachers. I feel certain there will be no chips or dips involved. The less mature version of myself would like to play hooky. So my plan includes recording the game on the DVR and staying away from social media until I can get home and watch it and pretend like it started at 8 p.m.
(Of course this is how my dad watches every football game. He waits to see if his team won and then he'll watch the game. If his team loses, then he deletes it off his DVR and doesn't waste his time. This might be a path I'll have to eventually take myself if I can't learn to get my emotions under control. It's a generational thing.)
Anyway, I thought it might be fun to do a series of posts over the next few days featuring various game day outfits according to team colors. And since I'm highly invested in finding maroon clothing and the Aggies play tomorrow night, it made sense to start with maroon.
And in a delightful turn of events, maroon clothing also includes my Mississippi State brethren. Or sisteren as the case may be.
Here are some maroon things I've found. Please note that they are various shades of maroon and I'm only going by the online photos. They all appear to be maroon to the best of my knowledge.
free people tie that binds blouse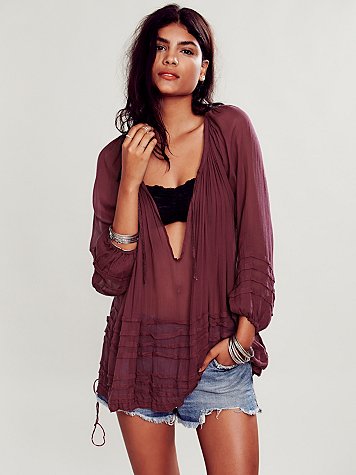 This is my personal favorite. However, I wouldn't recommend wearing it with just a black bra underneath. Free People seems to think it's okay but I'd be willing to bet most Aggies and/or Bulldogs would declare it tacky.
Part of my personal maroon clothing criteria is that I'd wear it on occasions other than football days and this absolutely meets that standard.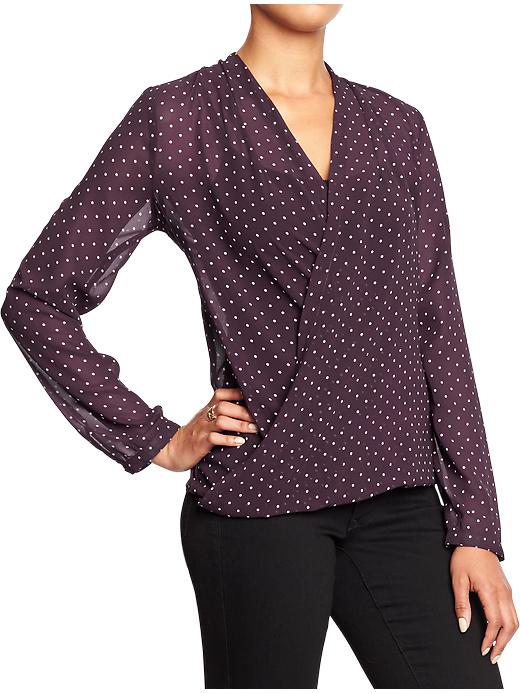 I like the dots. Old Navy is calling this red but either they're mistaken or they need a better picture.
free people hallowed hill pullover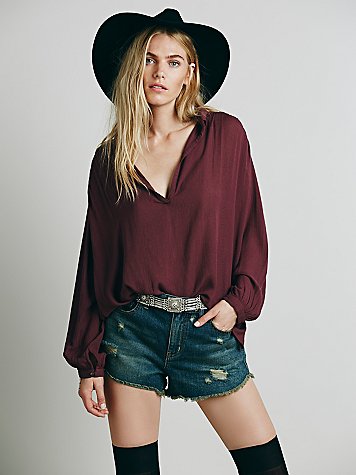 There again, I don't know about the over the knee black socks with this look, but I do love this top.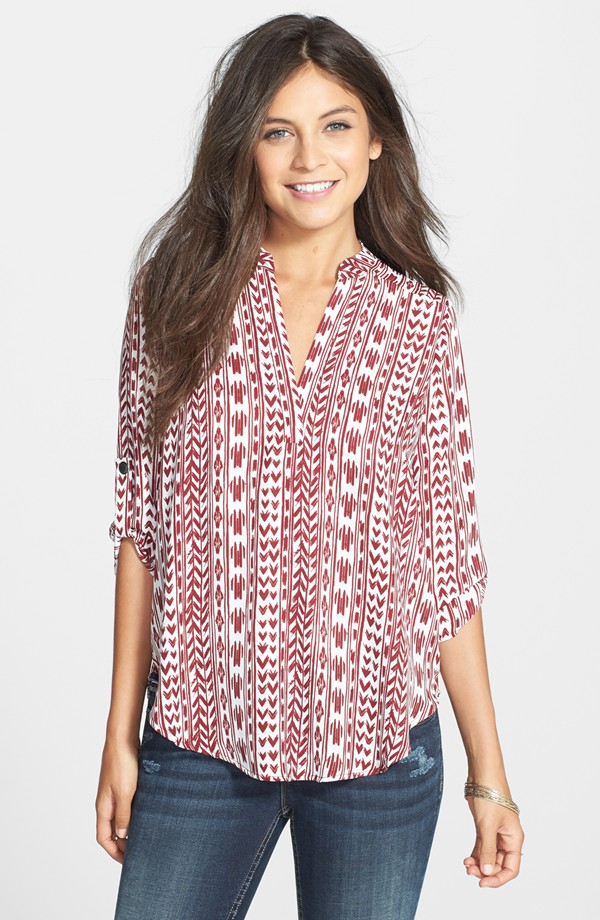 For those of you who may enjoy a pattern, this looks promising.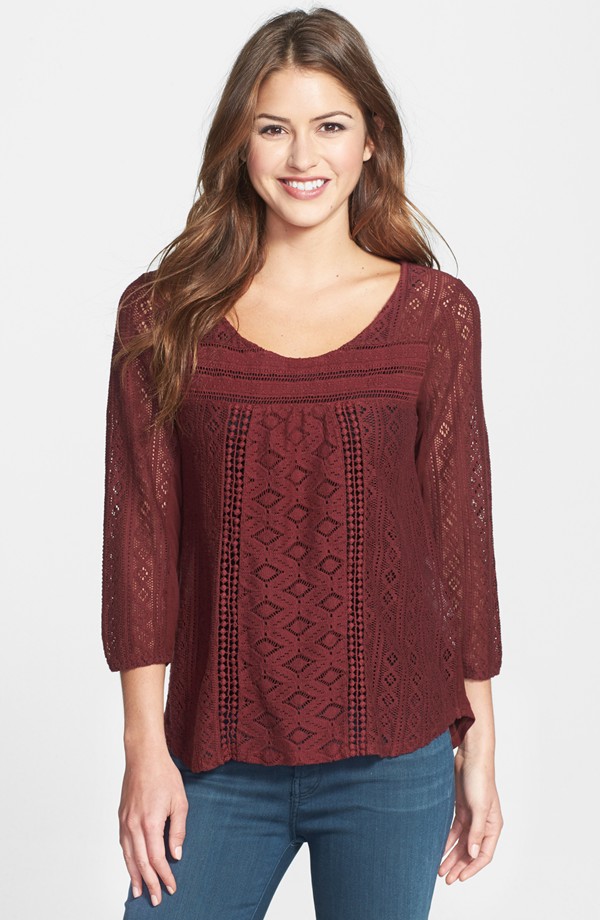 Love the lace on this.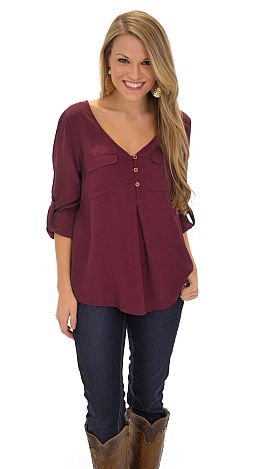 I like this because you can roll the sleeves up or wear them long. Either way, it's a cute top.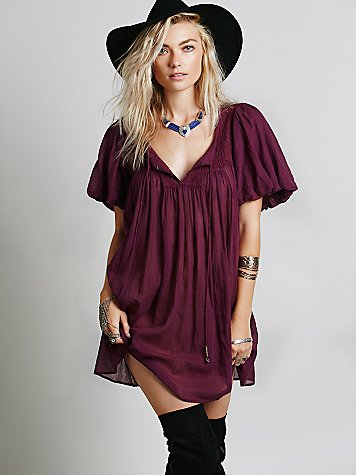 Truthfully, the puff sleeves here might be too precious for me. I'm not sure a puff sleeve translates to the over 40 crowd. But I bet this would look great on a college girl with cowboy boots.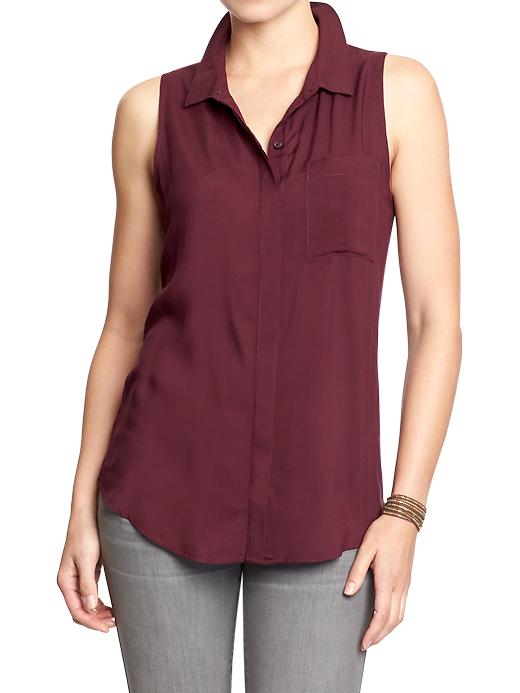 I would recommend this if you're attending a game early in the season when you will feel certain you're about to die from the heat and wonder why you didn't just decide to watch it on T.V. Maybe especially if your team is playing Lamar.
faux leather trim sleeveless wrap front top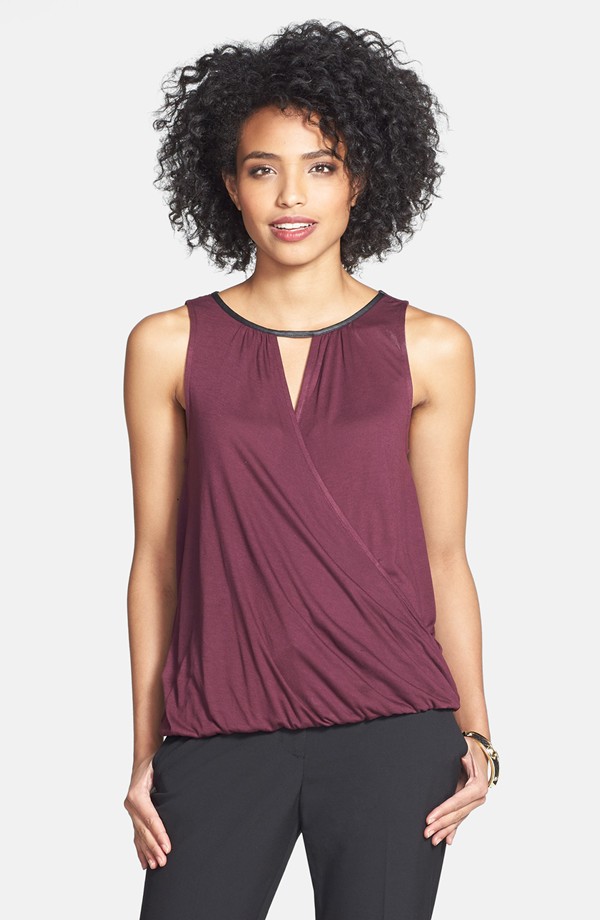 This is really great. I love that it's sleeveless and the leather trim just adds a little something that makes it above average.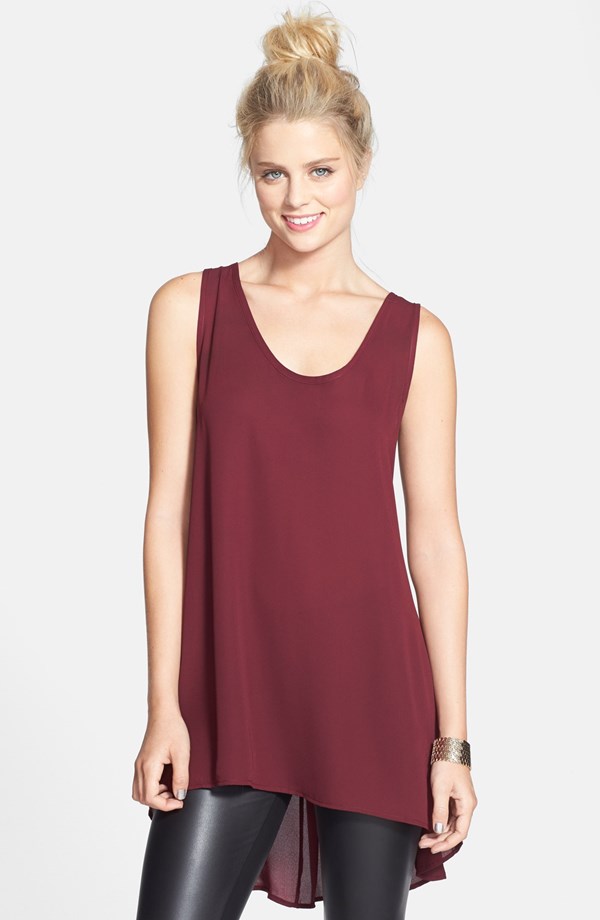 This would be great by itself or later in the season with a sweater or jacket thrown over it. Provided it will ever actually be cool again outside. I'm starting to have my doubts.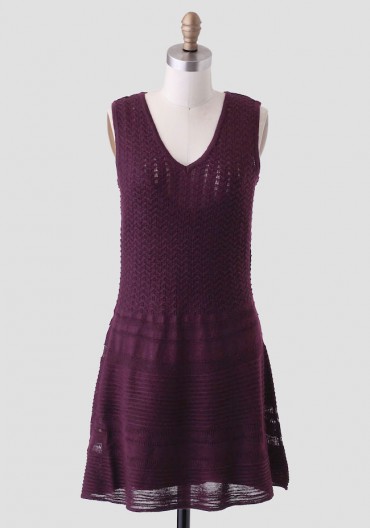 I featured this last week but wanted to put it here again because I think it's so darling.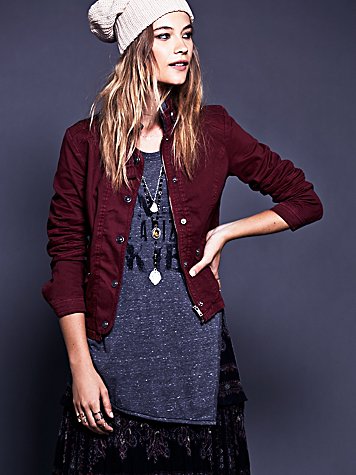 Maybe some of you might like a maroon jacket. This one must be really fabulous because it's currently sold out in most sizes.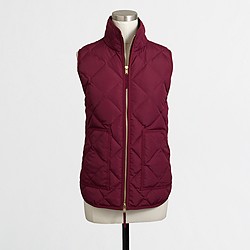 Later in the season you could just throw this on over a white long sleeve tee with jeans and a pair of boots.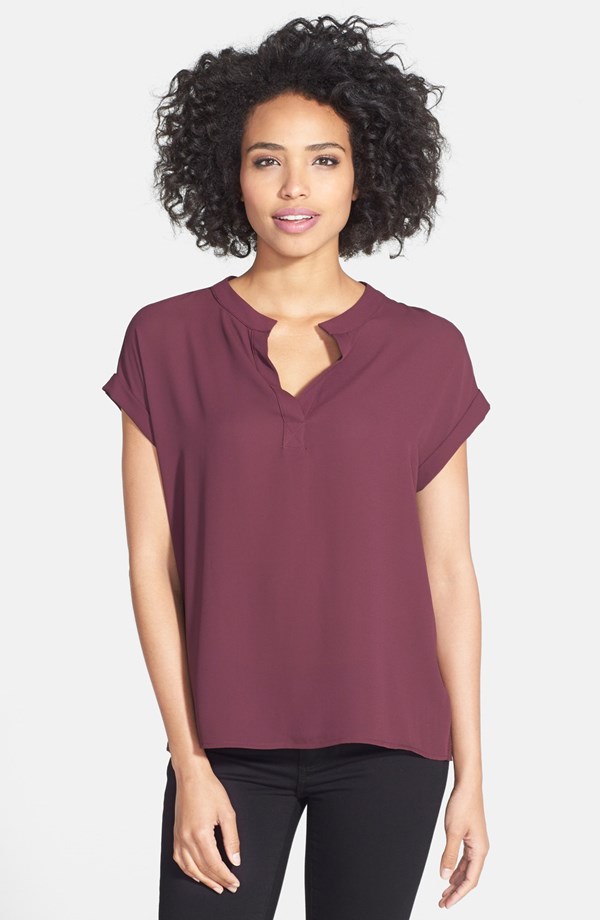 This is a good option if you aren't comfortable going totally sleeveless, yet still prefer not to melt during a football game.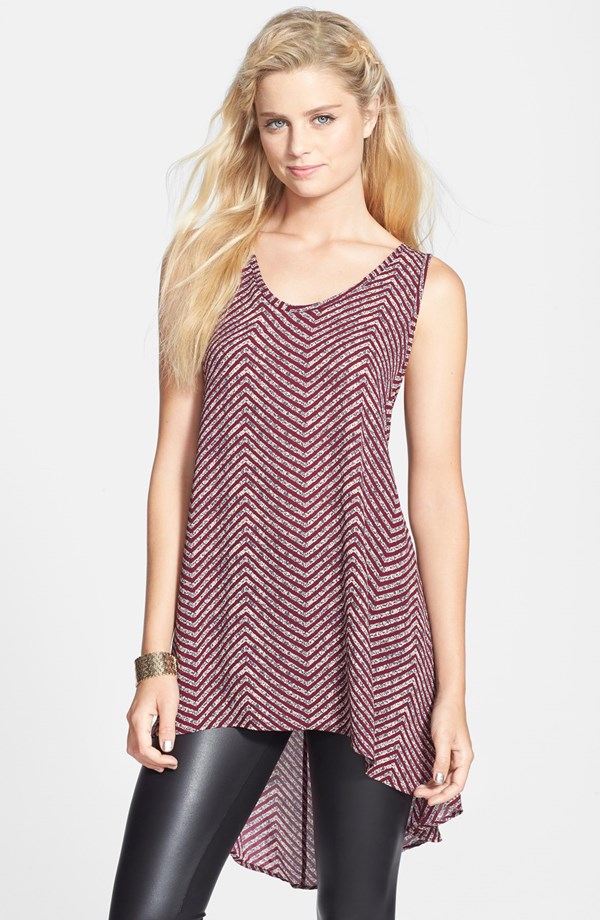 I think these stripes are fun.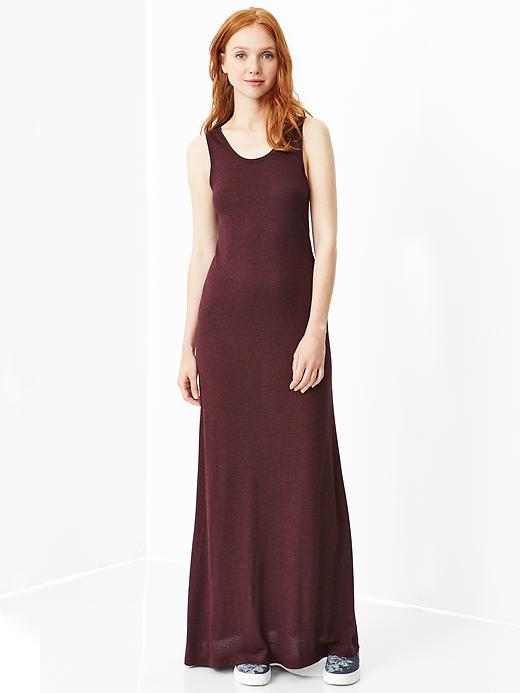 I know. It's hard to even imagine wearing a maxi dress to a football game right now. But I'm thinking about the Aggies playing LSU at Kyle Field on Thanksgiving night and how cute this would be to wear to both Thanksgiving lunch and then to the game later with a denim jacket over it.
Unless it's one of those Thanksgivings where it's 85 degrees outside. Then never mind.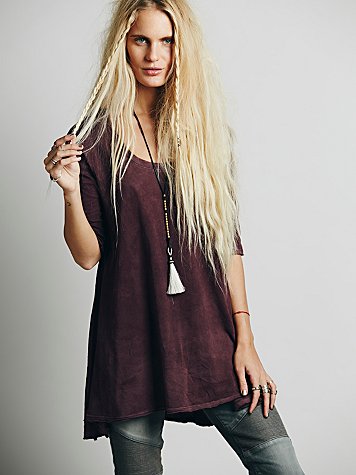 Love that this would be super easy to just throw on and still look cute.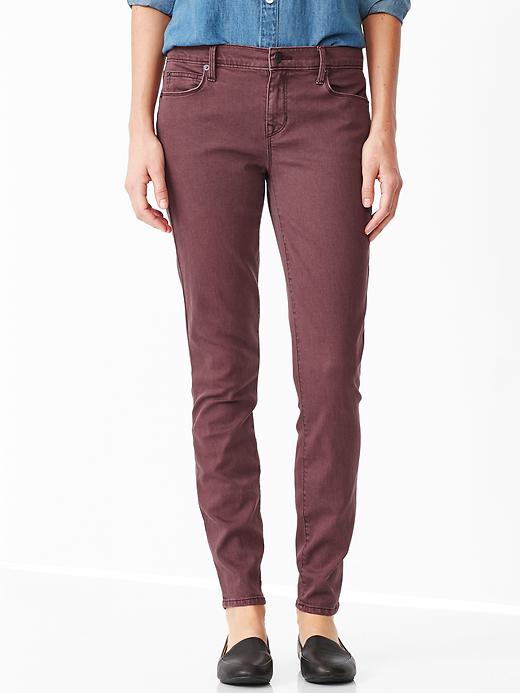 Maroon jeans are in again this year even though I think they're calling these "eggplant". I question that marketing. I also question the shoes the model is wearing. But there are plenty of maroon jean options at various price points.
free people low back shirred pullover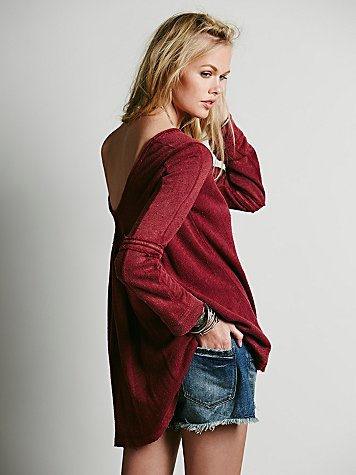 My friend Leslie sent me this link last week and I fell in love with this top.
Finally, my friend Heidi who owns The Ikat Elephant Boutique on Facebook will have these next few maroon items (along with some other great stuff) on sale starting tonight, the 27th, at 8:00 p.m. and she's offering 10% off everything maroon.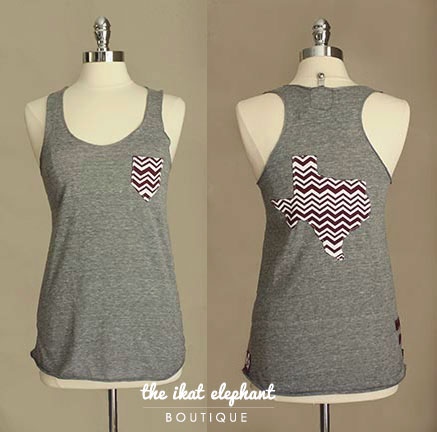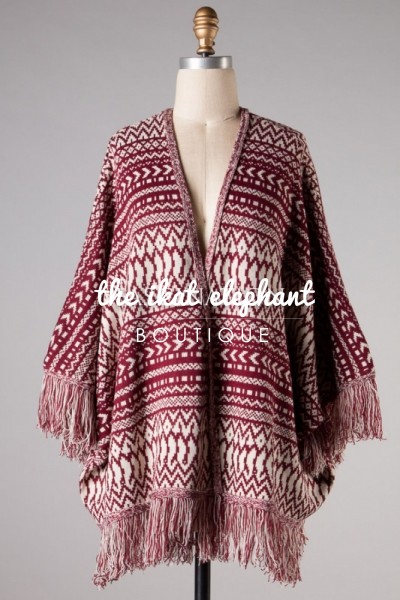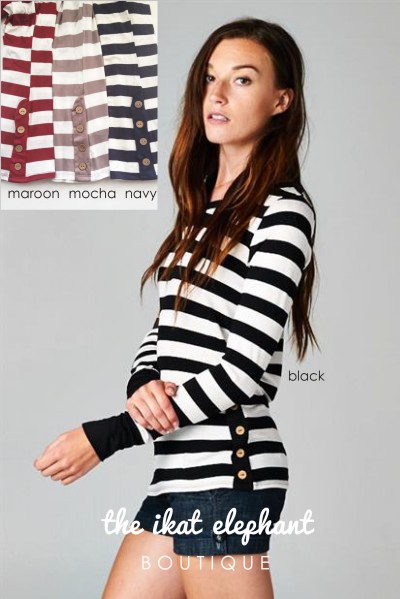 And now on to accessories.
Such a cute addition to a game day outfit.
grace and lace collegiate boot socks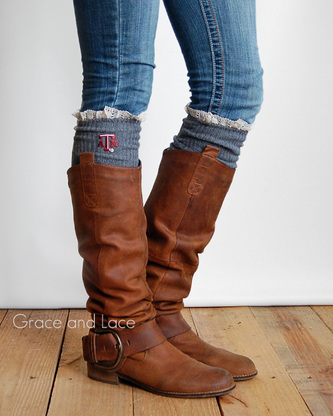 I have these game day boot socks and cannot express how much I love them. They also make them with different sorority letters which would make a great gift for your favorite college girl.
kendra scott maroon jade elle earrings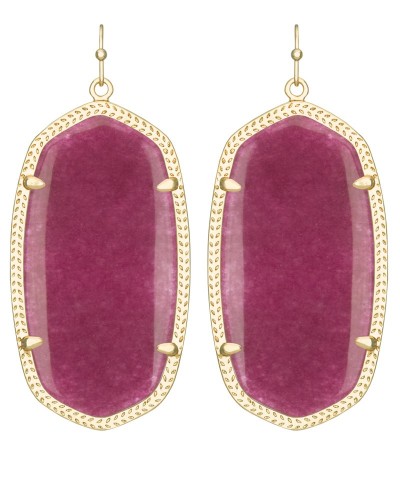 Love these. I purposely linked to the smaller Elle version because sometimes a girl needs a lighter, smaller earring if she tends to get overenthusiastic at a football game.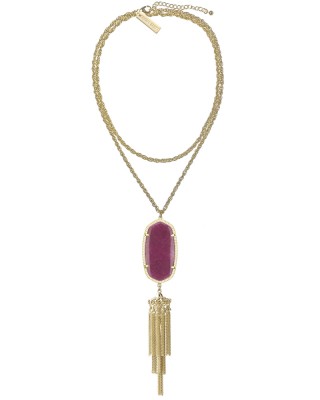 Finally, (I know. This is the longest post ever. Apparently I'm passionate about this subject.) you might want some fun stuff for tailgating and game watching. The nice girls at Two Funny Girls are offering 15% off for blog readers today when you use the code BIGMAMA at checkout.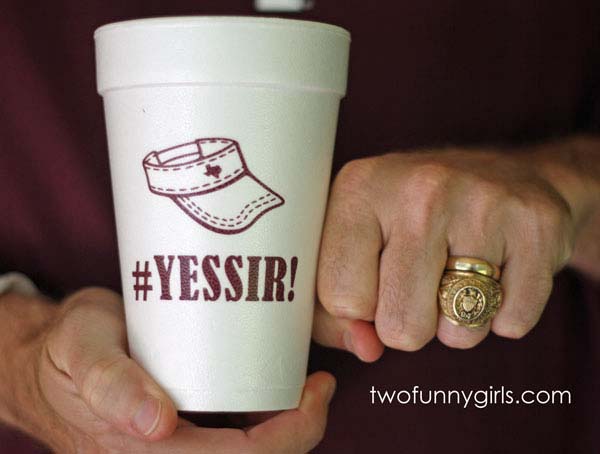 If you think I'm not getting these then you don't know me at all. But you can get all kinds of styros in various colors and personalized however you want.
Or you can also get these personalized stadium cups in various colors.
Not to mention, personalized water bottle stickers in your team colors and personalized. I would go with "Beat the Hell Outta…" whoever we happen to be playing that week.
personalized maroon game day flask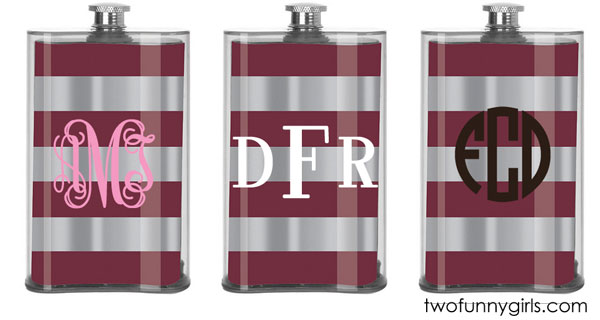 Not that I am condoning the use of a flask in a stadium setting, but this might come in handy for some tailgaters.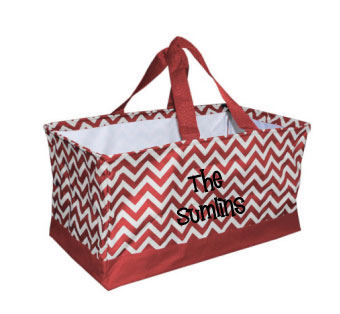 I love that this picture shows it with "The Sumlins" on the side. Like Charlene packs up this tote with some snacks for Coach before the game.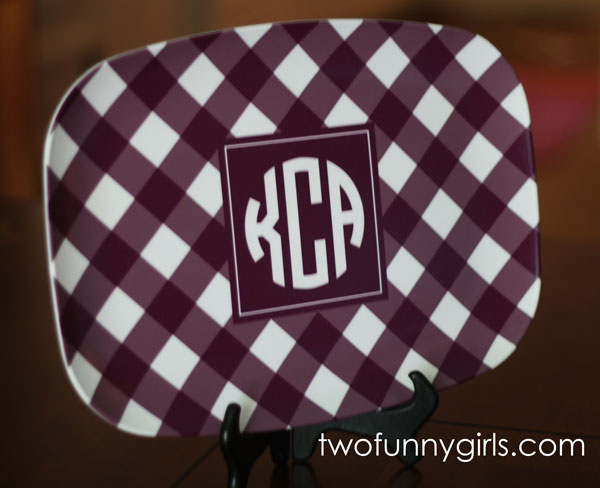 Love this and love even more that it's melamine since I have been known to host football parties where things get broken in all the excitement. This also comes in a chevron pattern.
So there you have it. If you're a fan of a maroon team, you should be able to find at least one thing to make you a better fan and, lo, perhaps even a better person.
Gig'em Aggies. And Go Bulldogs. (Except on October 4th.)