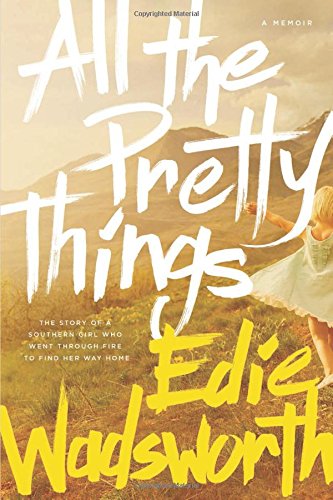 Today my friend Edie Wadsworth has a fabulous new book out called All the Pretty Things: The Story of a Southern Girl Who Went through Fire to Find Her Way Home.
It took her three years to write this story and along the way she would occasionally call me to ask questions or vent frustrations or just to declare she was never going to get it finished. But then after a lot of blood, sweat and tears, she did.
Edie sent me an early copy and asked if I'd consider writing an endorsement. I opened up All the Pretty Things about four o'clock on a Tuesday afternoon intending to just read the first chapter or so and looked up hours later and realized I'd read it cover to cover in one sitting. Here's the endorsement I wrote:
Edie Wadsworth is an observer of people, a lover of words, and a masterful storyteller. All those qualities converge to make All the Pretty Things one of the best memoirs I've ever read. I sat down with the intention of reading the first few chapters and looked up hours later to realize I'd finished the entire thing. And her story, her people, and her heart stayed with me for days afterward. You will find yourself alternately cheering, laughing out loud, and crying, but I guarantee you won't be able to walk away unmoved.
It's been months since I read it the first time and I still find myself thinking about Edie's story from time to time. I have no doubt that you will love this book. And, in case you don't know Edie, here's a little something she wrote just to introduce herself to you.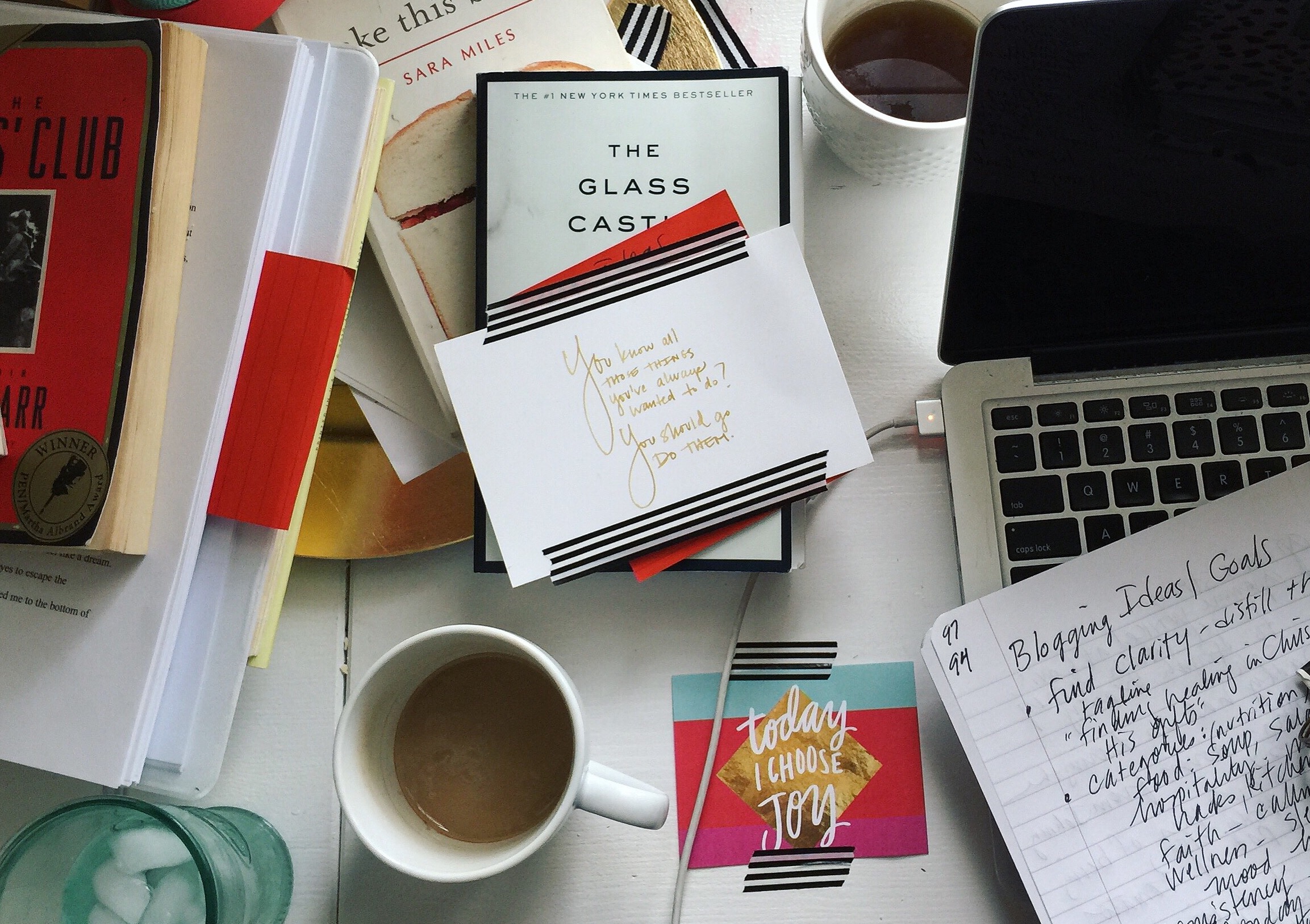 "I think I win the record the taking the most time to write a book of all the friends I know. Three years, three rejections, three complete rewrites, and approximately six million cups of coffee. Judging from this photo, I win a prize for drinking the most variety of beverages at one time. Bless.
But when you work from home on the internet and write words for a living, sometimes you just need to declare your own day off.
A few months ago, I did just that, on a beautiful spring Friday, just as the dogwoods were starting to bloom. The Sisters (me and mine) had planned to take The Aunts (my Daddy's two living sisters) on a field trip to lunch and Target and Whole Foods, etc. I had to jailbreak one of the aunts from the nursing home (which is not as easy as you might think) and then we met up together for lunch.
Daddy died when I was 27 and in my 3rd year of medical school. His death left me clutching at the edges of everything trying to survive, trying to find a way to make sense of our beautiful and heartbreaking life together. I wrote that story in my memoir and it's a story I never thought I'd tell. Today, his sisters are my only living memory of him and they still speak of him like he might be standing in the next room. It brings untold comfort to me, even after all these years.
And these sisters are characters.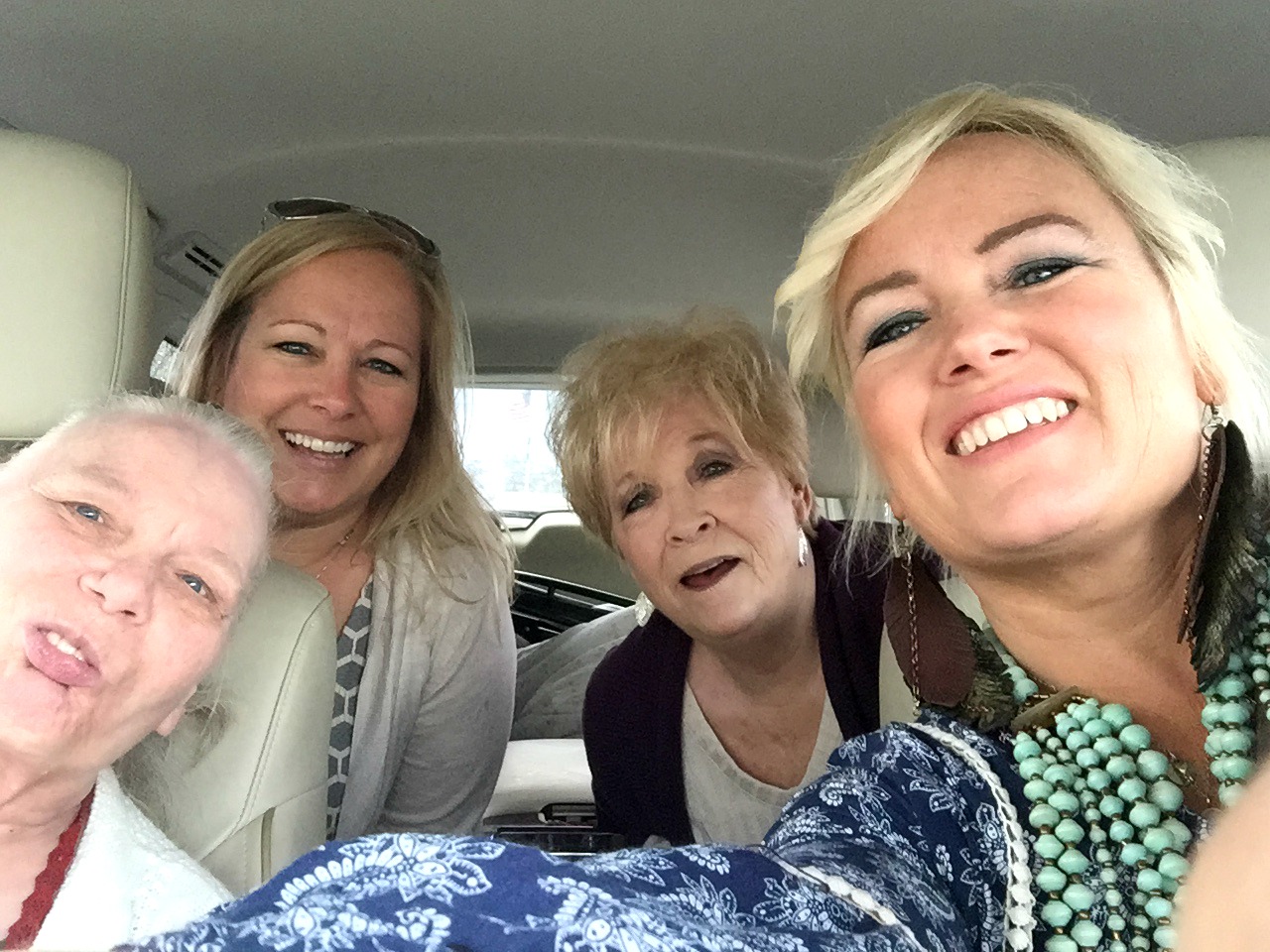 Let me just say that one of my aunts is as funny as any stand up comedian, except I don't think she knows it. She just lost her husband on New Year's Day so she's been struggling through a lot of grief, but even still, I'm pretty sure I laughed most of my make up off the day we took our family field trip. (I know, that's a lot of laughing.)
They chose Gracie's Home Cooking (Gracie's Restaurant? Gracie's Kitchen?) for lunch and we shared an order of (very deep fried) green tomatoes and then all proceeded to order vegetable platters. I use the term "vegetable" loosely because the choices were soup beans, mac n cheese, cornbread salad, corn, turnip greens, etc.
I ordered turnip greens and soup beans and the waitress quickly said, "Chow chow and onions?" To which I say, long live the South and amen. Of course, I'll have chow chow and onions. And thank you for saying it with such southern sass.
Then we traipsed over to Target, where The Aunts proceeded to go hog wild in the women's fashion section. I kept overhearing one of them say to the other, "Honey, you can't wear that in the nursing home," to which I wanted to say, YES SHE CAN.
(Side note: I have often begged my children to please accommodate whatever amount of overdone make up and accessories and foolish clothing I request when I'm in the nursing home. PLEASE, for the love all things rhinestone. I think I've earned it. (And I'd also like a karaoke machine and roommate who likes old country and western music, but I digress.)
We were almost finished shopping and Aunt Darlene kept eyeing a very large bejeweled statement necklace, to which Aunt Glenda rebuked, "Where are you gonna wear a necklace like that, Darlene?" She temporarily decided she probably didn't need the necklace but when we got up to the check out, in a fit of passion, she sent my sister back to get it. We took her back to the nursing home with a giant statement necklace and a long, flowy sweater that is sure to get caught on her wheelchair. I can so appreciate the lack of practicality where fashion is concerned. And now I know I come by it honestly.
Here's what my aunt would say if her Cerebral Palsy hadn't rendered her speech almost incomprehensible:
Life is short and sometimes brutal.
Time will run out faster than you think.
Hold your people tight and fight hard for joy and forgiveness and laughter.
And by all means, wear the statement necklace.
Wear it in the nursing home.
Wear it with the yoga pants and to soccer practice and wear it while you fold laundry.
TODAY is the only special occasion we've been given.
Today is the day for things that bring joy, especially spending time with the precious ones we still have with us.
And even better if we can wear the necklace while we do it.
Amen."
****
Edie's spiritual memoir, All the Pretty Things, releases September 2oth. It is her hard fought memoir—a story of fatherlessness, of being untethered and unspoken for; the story of how her life burned down around her in a million little ways and how she sometimes set fire to it; the story of how she finally found redemption among life's ruins in the love of a Father who never lets go.
Edie Wadsworth is a speaker, writer, and blogger who has been featured in various print and online media. She writes at lifeingrace on a variety of topics that center themselves on home—including vocation, hospitality, faith, parenting, cooking, and life in the Appalachian South. She and her husband Steve live in East Tennessee with their kids.