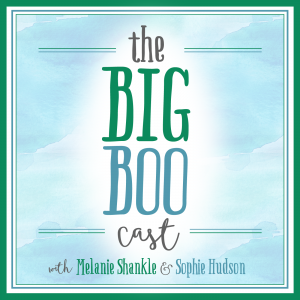 I was in Guntersville, Alabama this morning for a speaking event and now I am home. I could tell you all about how I nearly missed my flight and ran through the airport in wedge heels and how that may have caused irreparable foot damage, but none of that really matters right now.
The point is Sophie met me in Guntersville and we had the best time hanging out. And then this morning we recorded a podcast. The first thirty minutes are usual podcast business, but the last thirty minutes we were so thrilled to have Beth Moore as our special guest. We talk about her great new book, her hair and the fact that she wore 100% genuine plastic pants at a Living Proof Live event this past weekend.
In other words, it's solid gold.
You can click here to listen. Or here. You can even listen right here on the blog.
Or, as always, you can subscribe on iTunes.
Just FYI – here's where you can get more info on the products / places we mention (these aren't affiliate links – just regular ole links):
– Rodan & Fields AMP roller (this is what Mel mentioned, but she hasn't tried it yet)
– BaBylissPRO Nano Titanium Dryer
– Hummingbird Farms lavender body lotion and lavender heavy cream ALERT! ALERT! Hummingbird Farms is offering a 20% discount off all their products for the next two weeks when you use the code BIGBOO20 at checkout!
– The Undoing of Saint Silvanus – Beth's new book
– Breaking Free by Beth Moore