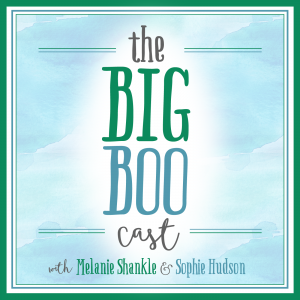 Sophie and I recorded a new podcast on Friday afternoon because the stars aligned and we both found ourselves with a pocket of free time.
We talk about all the usual things. Our lack of organizational skills, my new job as snack manager for Caroline's school soccer team (snack suggestions for an entire team welcome in the comments), the fact that Sophie has yet to watch an episode of This Is Us, and beauty products.
You can click here to listen. Or here. You can even listen right here on the blog.
Or, as always, you can subscribe on iTunes. We'd be honored if you'd leave us a review.
And if you're on the Facebook, well, we are, too.
Just FYI – here's where you can get more info on the products / places we mention:
– Ellie Holcomb's phenomenal new album – Red Sea Road
– Mateo's Gourmet Salsa, Medium
– Victoria
– This Is Us (also known as Sophie's TV failure)
– Send Me Down to Tucson by Mel Tillis
– Mizon all-in-one snail repair cream
– Skinceuticals Overnight Moisturizer for dry or normal skin (Melanie's version)
– Skinceuticals Overnight Moisturizer for combination or oily skin (Sophie's version)
– It Collagen Veil Anti-Aging Primer
– It Your Skin But Better CC Cream
– It CC Cream with illumination
– Batiste dry shampoo for brunettes
– Ellie Holcomb's single, "Find You Here"
– "Find You Here" video