So if you listened to the latest podcast, you know that I mentioned that I've been tempted to try a product called Mizon All in One Snail Repair Cream after reading about it on a beauty website. And, yes, it is made from 92% snail mucus extract.
I don't blame you if you need a minute to process this information.
After talking about it on the podcast, I went back and looked at it on Amazon and read all the reviews and decided to pull the trigger. By this time tomorrow I will be the proud owner of not only a jar of Mizon All in One Snail Repair Cream, but some Mizon Snail Repair Intensive Anti-Wrinkle Formula. Because if you're going to go with snail mucus, then go big or go home. Plus, it was only about $20 for both products and what do I have to lose other than possibly my breakfast when I think too much about putting snail mucus on my face?
The online instructions actually say: "The texture of snail cream is differented from other general creams which is very chewy like snail slime. To have more effective absorption, it is important to have tapping after applying."
First, I appreciate that they went with the word "differented" which isn't a real word at all. Even more, I wonder about my own discernment in choosing a product where they can't even use real words.
Second, "which is very chewy like snail slime". Is "chewy" the right adjective here? Also, I just dry-heaved.
As I went through the routine of washing my face and exfoliating my face and moisturizing my face earlier, I thought about the timeline of my skincare habits.
Birth to age 12: Basically thought about my skin as much as I thought about the air I was breathing. It was flawless. Perfect.
It never even occurred to me to wear sunscreen because this was the 1970s and sunscreen wasn't a thing unless you count Hawaiian Tropic Deep Dark Glow with SPF 2. Our parents were way too busy smoking cigarettes while making us bologna sandwiches on white Wonder bread slathered in Miracle Whip to be bothered with the application of sunscreen. Ozone? Nobody even knew what that meant. Why are you talking about NASA and the space program?
I did go through a stage of wearing colored zinc on my nose but only because all the cool teenage lifeguards at the pool wore it. I didn't realize it served an actual purpose other than upping your cool factor. You know what else would have upped my cool factor? Not wearing my swim team one piece racing bathing suit to the pool every day.
I remember being excited to see some freckles show up on my nose because I felt this made me more like Ramona Quimby, Holly Hobbie, Laura Ingalls, or Kristy McNichol. Now I realize those freckles were basically a harbinger of early sun damage.
Age 12-18: The glory of puberty and hormones. This is when I learned that you have to wash your face every night. Especially if you enjoy slathering on Cover Girl foundation covered with Bonne Bell blush. Noxema was my favorite because all that menthol and the white coating really made me feel like it was working. I was also a big fan of Sea Breeze astringent. I used it so much that I sometimes wonder if it's why my skin is still so dry to this very day.
My philosophy was if it's stinging like hell fire then it must be working. I also used toothpaste on exceptionally bad breakouts. Thanks, Seventeen magazine, for that tip.
I still didn't use sunscreen unless you count baby oil. And I was a lifeguard almost every summer. I weep for my stupid life choices.
Age 18-24: It's hard to remember to take off your makeup when you stay out until 2 a.m. every night either partying or studying.
Okay.
Just partying.
Yet my skin was resilient. It was like the Winona Ryder of skin. Just when I thought it couldn't possibly make a comeback, it did.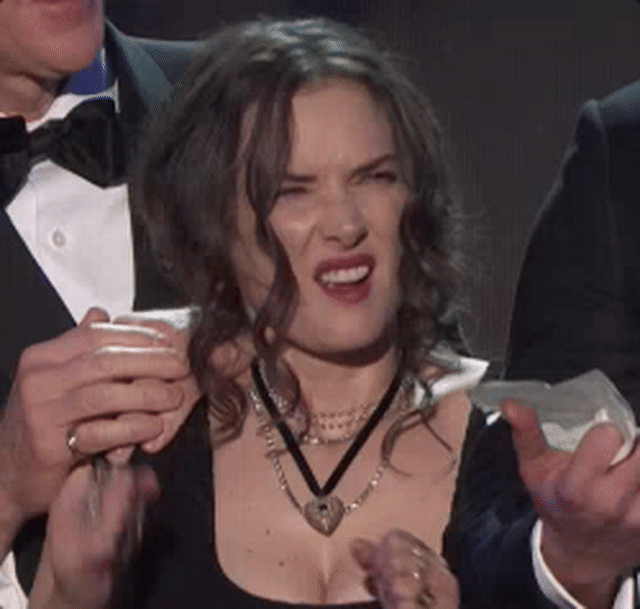 Age 24-35: These were the years of a steady routine of basic skincare products. I discovered Cetaphil which is still perfect for washing my face every night. I also learned that I had dry skin (Thanks, Sea Breeze astringent!) and so used some sort of rotation of Oil of Olay or Neutrogena moisturizer. Nothing fancy. Just whatever I happened to see at Walgreens or CVS that looked like it could do the job.
Other than an unfortunate year long period at age 32 after I gave birth to Caroline in which I had post-pregnancy related melasma that was the exact shape of a mustache over my upper lip, it was a good time for my skin and me.
Yet I still never wore sunscreen unless I was specifically going to the pool or the beach. I'm not sure why it never occurred to me that the sun is, in fact, everywhere.
Age 36 to present day: It was right around the time Caroline turned four that she looked at me one morning and said, "Mama! I can see you brains on you forehead." It wasn't my brain she was seeing, it was worse. It was two deep wrinkles that seemed to appear overnight. I realized it was time to step up my skincare game.
Since that day, I have used countless products from countless different brands. I've tried things that are supposed to erase fine lines, reduce the appearance of dark spots and basically perform miracles all in the privacy of your bathroom. And the truth is I'm sure most of it works okay. I don't know because I can't remember what my baseline face was at this point.
I just know that I spend more and more time every night before bed applying all manner of creams and lotions as I hum "If I Could Turn Back Time" by Cher to myself and P yells out from the bedroom, "Are you ever coming to bed?"
But I think the truth of it is summed up in the words of Truvy in Steel Magnolias, "Honey, time marches on and eventually you realize it is marching across your face."
I had a friend tell me the other day that she'd looked into getting Botox but the question is once you start all that, when do you stop? I don't really know the answer, but I'm sure it has to be at the point your face becomes so frozen that you can't drink through a straw or chew your food properly. These last few years feel more and more like I'm at the Alamo and I'm trying to make sure the landscaping looks nice. It's a battle you can't win.
Yet I continue to try new things like Frankincense, Retin-A, Vitamin E, and fasting and prayer. I slather on SPF 50 sunscreen even if I have no plans to be outside.
And now I've turned to snail mucus.
Maybe that's a bridge too far. I'm sure the snails think so. Although I have been assured that no snails are harmed in the making of the snail cream.
And really, maybe the snails don't care because they look so young and vibrant that they are as happy and carefree as a twenty-year-old girl who never remembers to wash off her makeup at night and thinks sunscreen is just for people who can't get a tan.
Copyright secured by Digiprove © 2017