Dear Caroline,
Today you are fourteen. I don't even know how we got here so fast. The last fourteen years have been a whirlwind of pacifiers, diapers and sleepless nights that led to Finding Nemo lunch boxes, pigtails, and losing your first tooth that brought us to sleepovers, soccer games and braces on your teeth. Now here we are on the precipice of high school and although I keep trying to tell myself the next four years won't fly by, I'm afraid that's a lie because fourteen years seem to have gone by in the blink of an eye.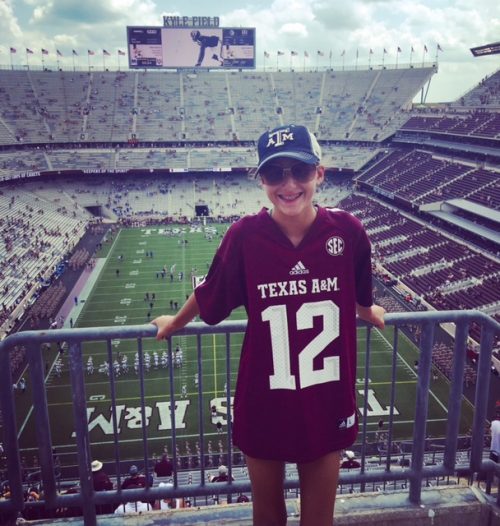 But at the same time I can't remember life before you were here. What did life feel like back in the days before my heart walked around on the outside of my body? Fourteen years seems like a lifetime ago and just yesterday all rolled into bits and pieces of memories that will stay with me forever.
It seems like from the moment I found out I was having a baby girl that I worried about the teenage years. Everyone tells you that in what I'm sure is a well-meaning way…"Oh, just wait until she's a teenager!" or "You'll be lucky to survive the teenage years!" and so I wondered if it was all going to be one awful rollercoaster ride when we got to this point and if I would be equipped to handle it. But here is what I have discovered, I adore having a teenager.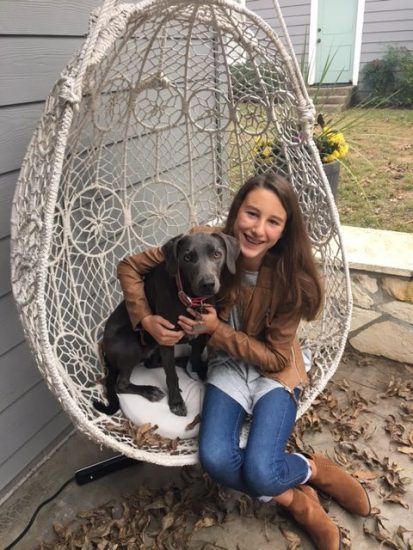 Yes, there are times that I can feel you rolling your eyes at me even when I can't actually see you doing it. There are moments when I know that you're worrying I'm going to embarrass you by doing something awkward like breathing or existing, but there are so many more moments where I can see real glimmers of the way our mother/daughter relationship is also growing into a genuine friendship as you get older. I adore you because you are mine, but I like you because you are just a genuinely great person full of life and personality.
This past year I watched you set goals for yourself with both sports and academics and then work hard to make them happen. You are competitive, driven, and secure in who you are and what you want to achieve. Sometimes I watch how hard you work at soccer practice, how you push yourself, and wonder how on earth I gave birth to you.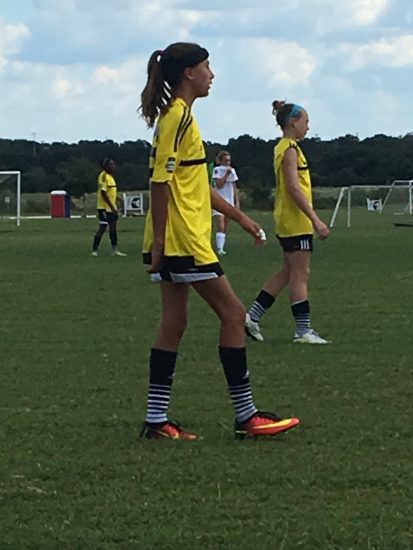 You are fiercely loyal and I'm so proud of how you love your friends. I was so worried about girl drama, but you have surrounded yourself with good, sweet girls and I love the way you love each other. In fact, one of my proudest moments this year was when one of your friend's moms called me just to tell me what a great friend you've been to her daughter and how you loved and supported her through a hard time. It's this quality in you that will ensure you are always surrounded by love and light.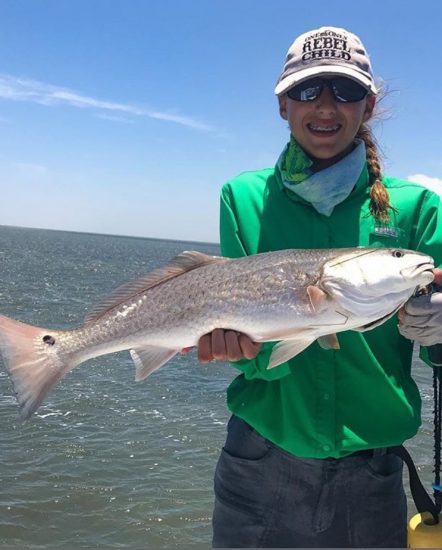 And you are so funny. We are a family that places high value on a well-timed sarcastic remark or a "That's what she said" and you have mastered these. Just yesterday I was driving you to soccer practice after what had been a rough day and you knew just how to make me laugh out loud. These are the moments when I'm not sure I could love you more.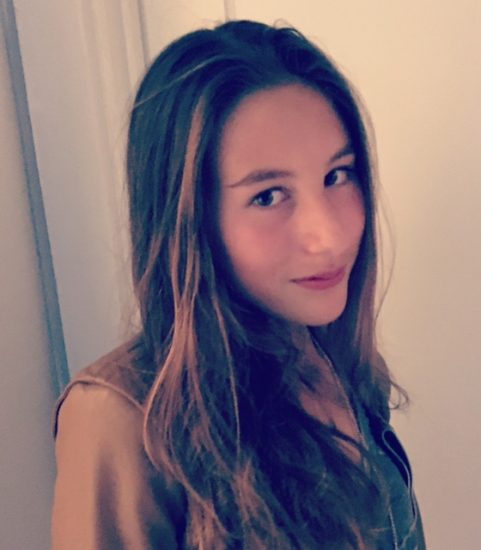 A few months ago, I spoke at church about how God has a plan for each of us and has given us unique gifts and talents that will equip us for the journey. On the way home, you asked me how you will know what God wants you to do and I explained that it isn't any one thing at any one time, so much as it is just listening for his voice everyday and doing what he calls you to do in that moment of your life right where he has placed you – in your school, on your soccer team, and in your community. You nodded your head and said that made sense. But what I didn't tell you that day is that I have no doubt that God has plans for your life that will go beyond what you can even imagine. You shine so bright, you bring so much joy and laughter to everyone you love, and you are the answer to all the prayers I didn't even know to pray.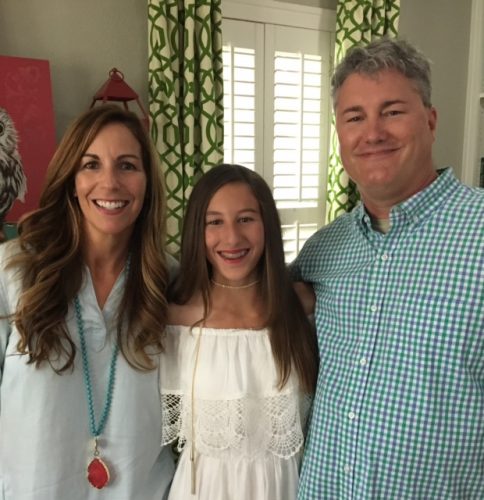 These fourteen years of you have been the greatest gift of my life.
Daddy and I love you more than you know.
Love,
Mom
Copyright secured by Digiprove © 2017