So I'm excited about this today. Not about this video of myself because I hate watching myself and, let's be honest, that still shot is unfortunate. But I am very excited about the information contained therein.
And in case you're all like "I do not care to watch this video", here's the big news.
BARNES & NOBLE HAS EXCLUSIVE SIGNED COPIES OF CHURCH OF THE SMALL THINGS: The Million Little Pieces that Make Up a Life AVAILABLE FOR PRE-ORDER STARTING TODAY. And not only are they signed, first-edition copies, they also include exclusive bonus content and a bullet journal in the back of the book.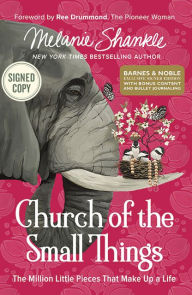 (Those are just stickers so you can take them off later to just enjoy the gorgeous cover by my dear friend, Heather Gauthier.)
Here's the best part, you can preorder a signed copy (or several because – HELLO – Christmas and Birthday and thank you for being you gifts) and you receive not only a signed, first edition copy with exclusive content, but you are also eligible to receive all manner of free stuff; including the first three chapters, the first video session of my new Bible study, five family recipes and four downloadable prints by Heather Gauthier. Plus, Barnes & Noble offers free shipping for orders over $25 and they won't bill you until the book ships on October 3.
This is the best of all the offers there will be as this new book goes out into the world so there's really no better time to get your copy than right now before all the signed copies are gone. If only I could throw in a set of Ginsu knives to sweeten the deal.
So here's what you need to do in an easy step by step format.
1. Get your signed first edition of Church of the Small Things with bonus content here on Barnes & Noble.
2. Check out all your preorder free stuff here and enter in your information and order number and you will receive an email in the next few days with access to all of it.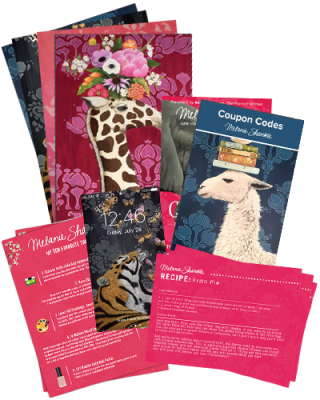 That's it. Please and thank you. Done and done.
I just want to say that I am so excited about this book. I believe so much in the message and the hope that it has to offer for all of us who are just trying to be faithful in the small things every single day. I think it's where 99.5% of us live and I wrote it for us because that usually it's the small things in life that mean the most. I hope that's the encouragement Church of the Small Things will bring to your life.
Now for some cute things I found this week:
1. floral off the shoulder ruffle top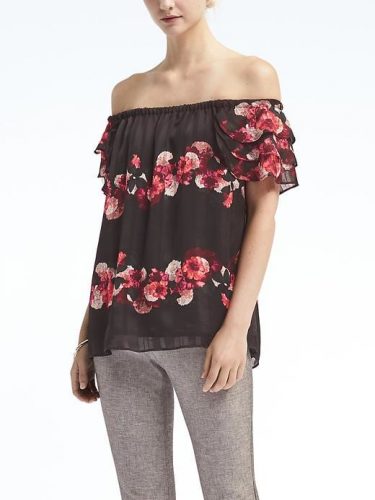 I drove by Banana Republic yesterday and noticed they had some great tops in their display window. So I went to check them out online. This darling top is on sale for $63 and also comes in olive green.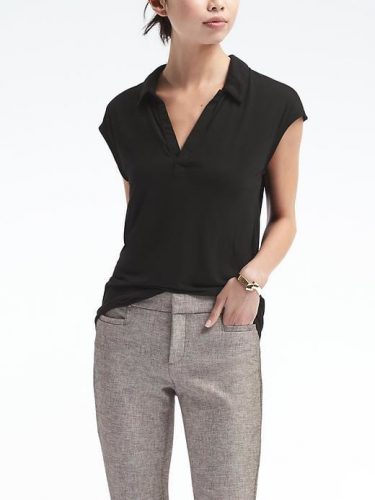 And I love these dolman style polos because they're so easy to throw on with everything from a pair of jeans to a cute skirt or pair of shorts. They are on sale for $25 and also come in sky blue and white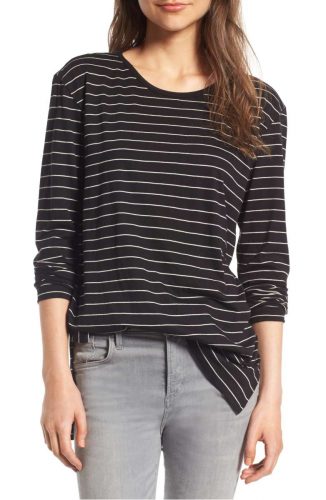 This is one of those great tops at Nordstrom that's only still available because no one has found it yet. It's just $19 and comes in several color options. These tops are perfect because they are so soft, a great length and easy to put on for early Saturday morning soccer games.
4. sole society amal faux leather tote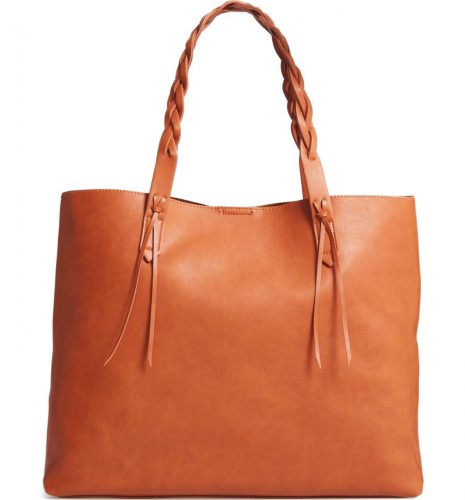 I saw this tote in person this week and it is so much better in real life that I had to feature it. I love the braided handle. It's $69.95 and comes in cognac, black and taupe.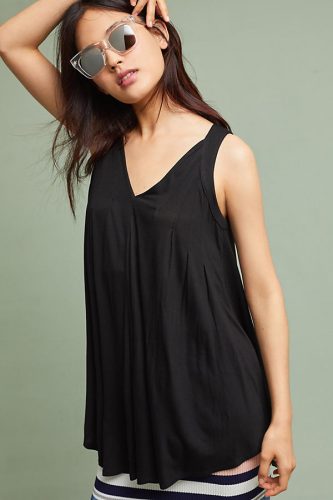 I bought this for myself in black last week and just got it in yesterday. I was worried it might look too maternity-ish, but it is the perfect length and weight. I can definitely wear it by itself but it is also great for layering under kimonos, jackets or sweaters. It's on sale for $49.95 and comes in several color options.
Caroline and I ran in Anthropologie yesterday and I fell in love with this top. It's just a great basic that can be dressed up or down, but I love the blouse-y, drapey feel and I'm powerless to resist a tie in the front.
It also comes in gray and olive green.
7. floral jacquard flutter shell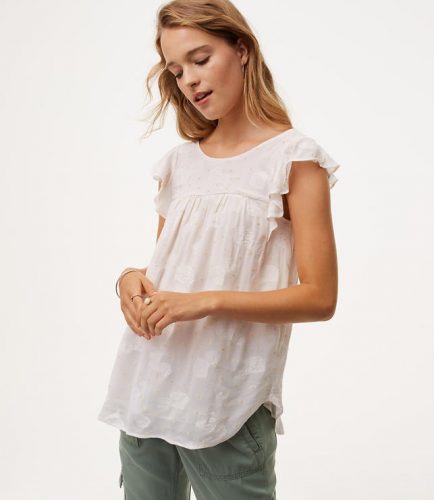 This is just a really pretty top from Loft.
8. akola project demi necklace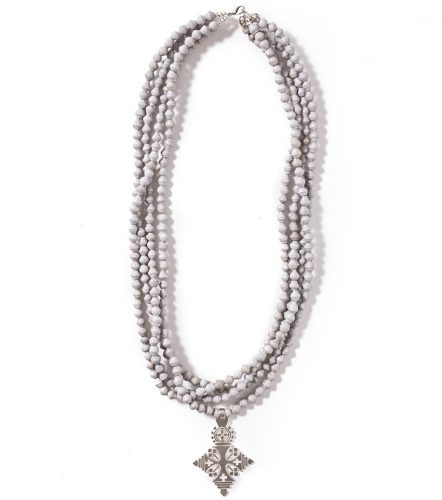 I love my demi necklace from Akola so much that I've been seriously debating getting another one in a different color. I think I'd do a light gray with the gold star. But that's just me. This is on sale for $59.99 and is normally $86. I wear mine with so many things and love it every time.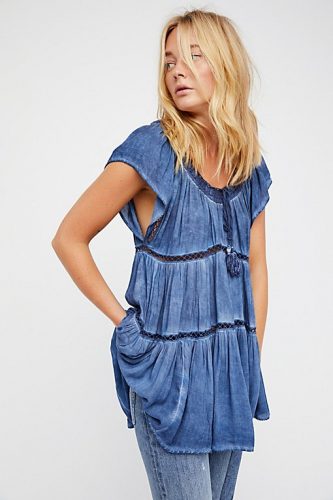 This tunic is on sale at Free People. I really like the blue color to pair with white jeans now or wear with either gray or blue jeans in the fall with a pair of boots.
10. zella high waist midi leggings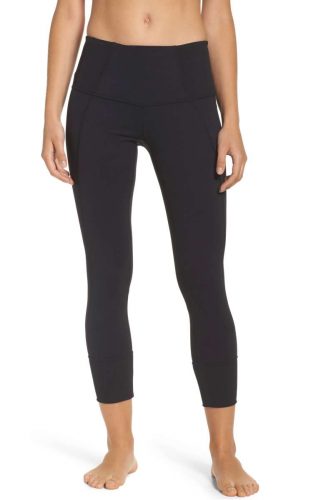 These Zella leggings are a favorite and on sale for $38.90 until August 6. They are perfect for actually working out or just running errands, depending on your personal preference. There is no judgment here.
And I really like these gap fit tie back tanks if you're actually going to work out. You can tie them or wear them loose and they look cute either way.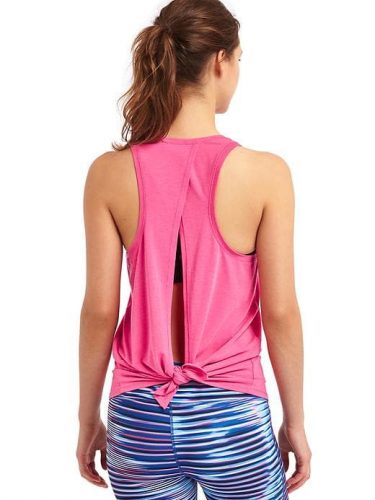 That's it for today.
Have a good Friday.