Well our original plan for the weekend was to head to College Station for a soccer tournament. But the tournament has been cancelled along with basically everything else in Texas. Fortunately, I went to Target yesterday and stocked up on the hurricane necessities.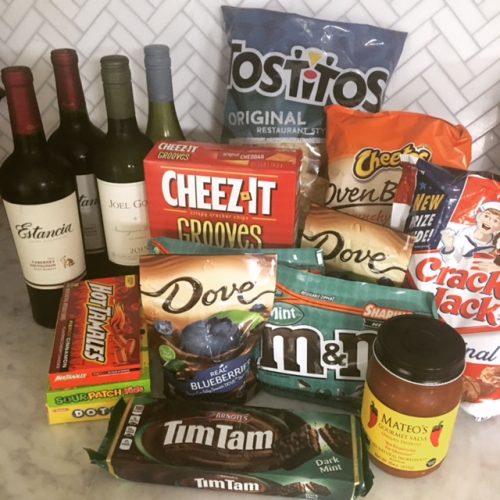 And please note those are chocolate blueberries so I didn't forget the fruit.
In all seriousness, this is shaping up to be a potentially bad one for the Texas coast so please keep Texas in your prayers and pray that the storm doesn't gain more strength before it hits the shore.
On a fashion note (since this is Fashion Friday) I wanted to tell you about a new online shop that some girls here in San Antonio have started. It's called The Nod Boutique and you can find them here on Facebook or visit their website here.
Right now I have my eye on this haylie white top because I can't resist a cute white top.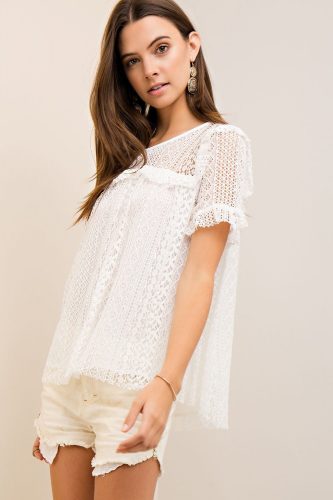 And this samantha top is also really versatile and also comes in maroon.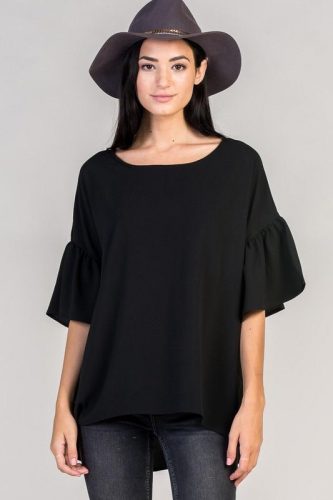 Here are some other cute things I found this week: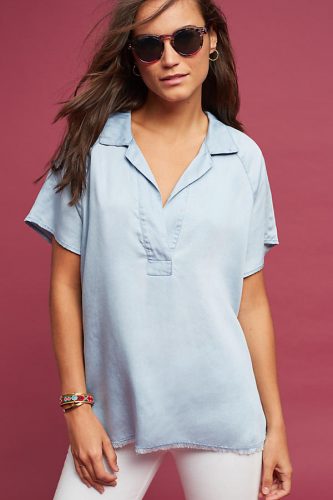 This is such a great top to transition into fall because you can wear it with shorts or jeans. It also comes in white. It's on sale for $59.95 plus an extra 30% off and free shipping with no code needed at checkout.
I'm not sure why Anthropologie doesn't just offer free shipping all the time, but that's a post for another day.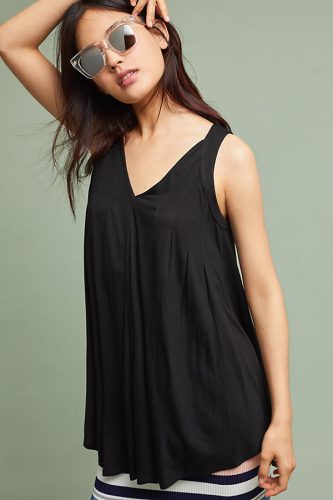 I ordered this in black and I love it. In fact, I want to order another one as soon as I decide which color to get. It looks cute by itself but is also perfect for layering under a jacket or cardigan when the weather cools off. It's $29.95 plus an extra 30% off and free shipping And it comes in a bunch of color options.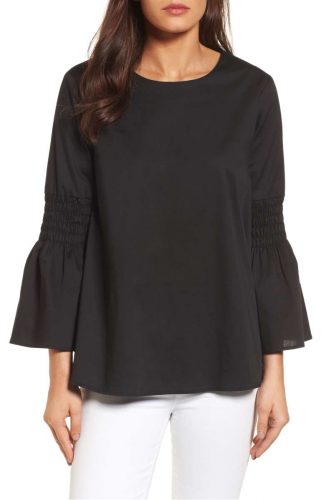 The reviews say to size down in this, but I love the sleeve detail and the bow in the back. It's 40% off and now $35.40.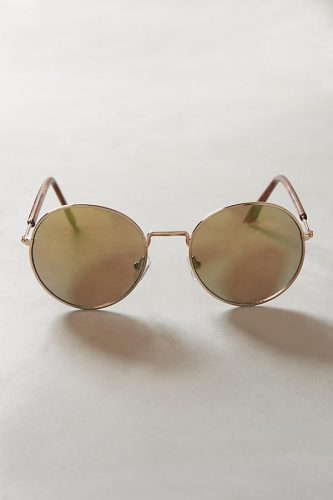 If you're in the market for an inexpensive, cute pair of sunglasses, I really like these. They are on sale for $19.95 plus an extra 30% off and free shipping.
I'm not sure why I haven't seen this necklace before now, but I adore it. It would be such a great addition to almost any outfit and it comes in several color options.
6. j.crew cuffed striped boatneck shirt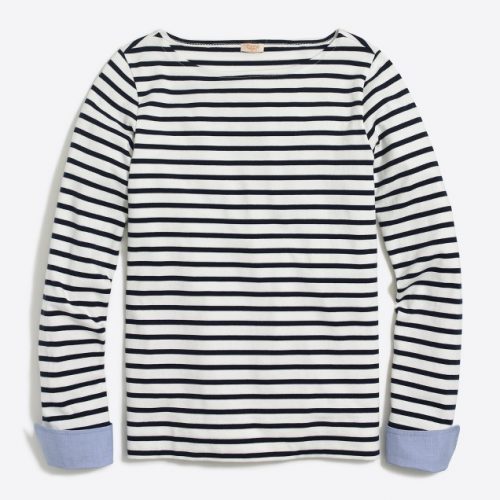 I love a striped shirt. But a striped shirt with cute cuffs? I love that even more. This is on sale for $24.50.
7. maddy mule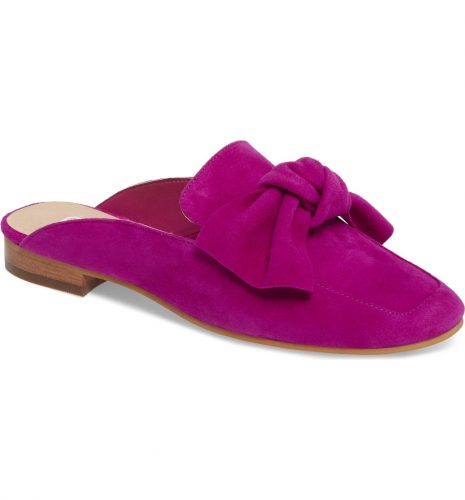 That's right. The mule is back. I'm not totally sure how I feel about it because they remind me of my mid-90s self who had a hard time walking quietly in a mule. But this one is super cute and comes in a bunch of color options. I especially love this magenta because go big or go home.
8. knotted hem marled cuff tee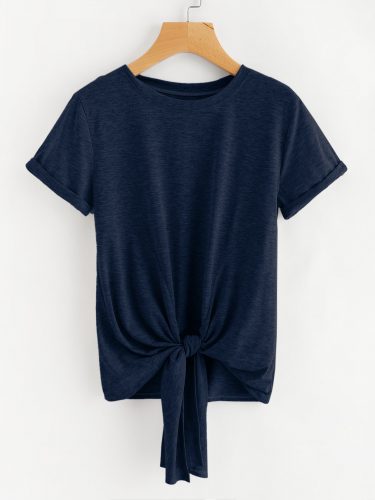 I think we all know how I feel about a shirt that ties in front. This one is no exception and it comes in several colors, plus it's only $10 or $12 depending on which color you choose. I would order a size larger than what you normally wear because I think their things tend to run small.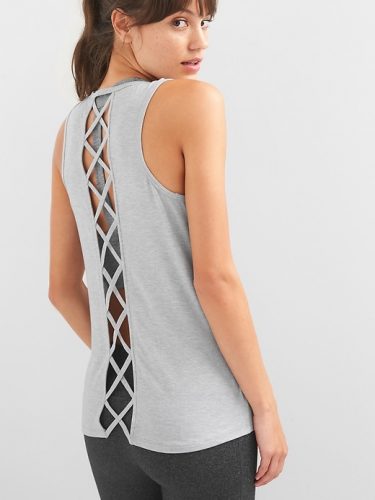 I really like this lattice back tank for working out. It comes in several colors and is on sale for $24.
10. hue essential denim leggings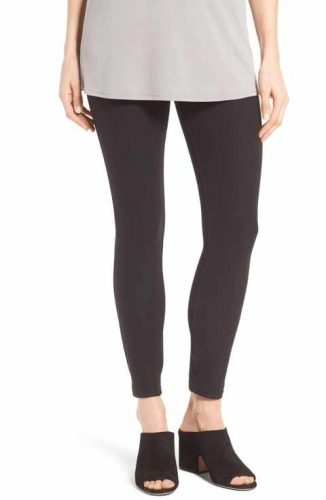 One of the things that I think we're all going to really want this fall and winter is a good skinny pair of black pants or jeans. These are technically neither. Yet they give the illusion of a great pair of skinny black jeans with the comfort of a legging. That's what I call #winning.
11. monogrammed clear stadium cross body purse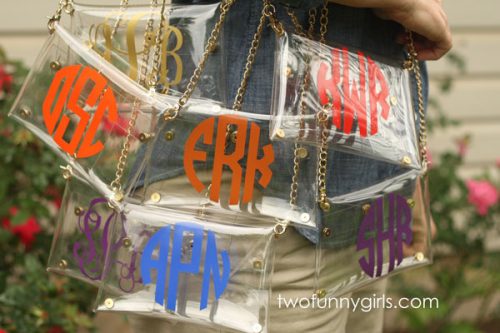 I meant to mention these last week. For those of us who plan to attend sporting events at our various alma maters, most no longer allow you to carry in a bag that isn't clear. And it's hard to feel very fashion forward carrying around a Ziploc bag or a big clear tote. That's why I love this small clear cross body monogrammed bag. I got mine with a maroon monogram of course and it's just the right size to hold my phone, cash and credit cards and lipstick. In other words, all your gameday essentials.
That's it for today.
Have a good Friday.