So I'm flying to Boston later today to speak at Gordon College on Saturday. And then I fly back home late Saturday night. This is the start of a crazy couple of weeks so I'm just planning to take deep breaths, find a glass of wine when I can and take more deep breaths.
Below is a list of the other places I'll be over the next few weeks just in case you happen to be in the area and want to stop by and get a signed book and talk about Friday Night Lights or mascara or whatever.
10/5/17 – SAN ANTONIO – Book signing at Barnes & Noble San Pedro – 321 NW Loop 410 San Antonio, TX 7:00pm (A portion of all proceeds from any purchase at Barnes & Noble that night will go to SA Reads which promotes literacy efforts.)
10/6/17 – ROUND TOP – Book signing at Royer's Pie Haven in Round Top, Texas during Antique Week 11:00 am-1:00 pm
10/7/17 – COLLEGE STATION – Book signing at Texas A&M at the Memorial Student Center Barnes & Noble bookstore 2:00-4:00pm
10/10/17 – DALLAS – Book signing at Barnes & Noble 7700 West Northwest Hwy Dallas, TX 7:00pm
10/28/17 – HOUSTON – Book signing at Blue Willow Bookstore in Houston, TX 11:00 am
Now, here are some cute things I found this week and I'll be the first to say it took some effort.
1. free people laguna thermal top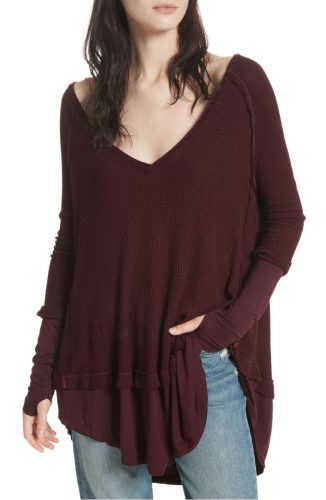 This is the top I bought this week. I'd been on the fence because did I really need it? YES. YES I DID. Now I want it in every color. It's so soft.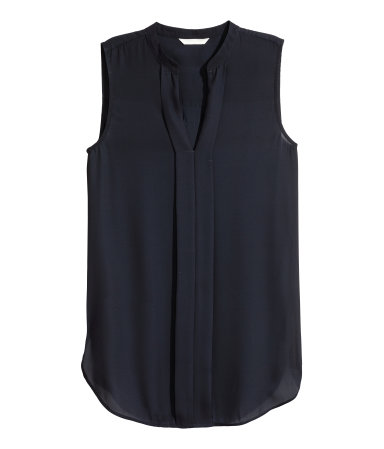 I bought this exact top last year and wore it constantly under cardigans and jackets and kimonos. It's the perfect length and looks great by itself, too. It's only $17.99 and also comes in white and green.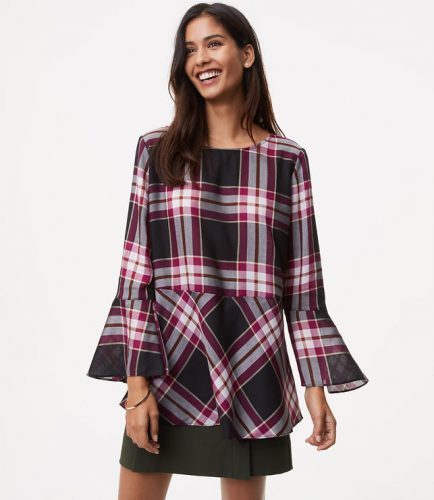 This is so cute and perfect with jeans or dressed up for the office. It's $54.50 but 40% off with no code needed at checkout.
4. sole society faux leather saddlebag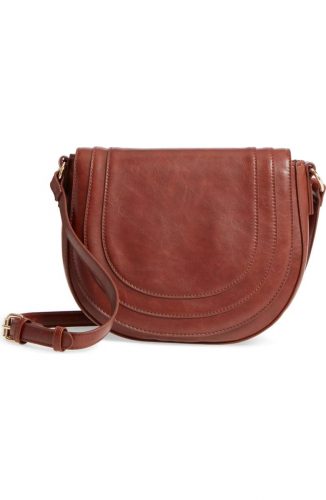 I've been carrying my cross body bag a lot lately and I have to say it's nice to have my hands free while I'm running errands. This one is really cute and it also comes in gray and black.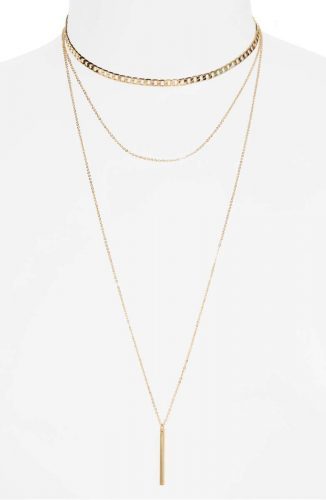 This is only $19 and great for those of us who don't want to have to actually work to layer our necklaces.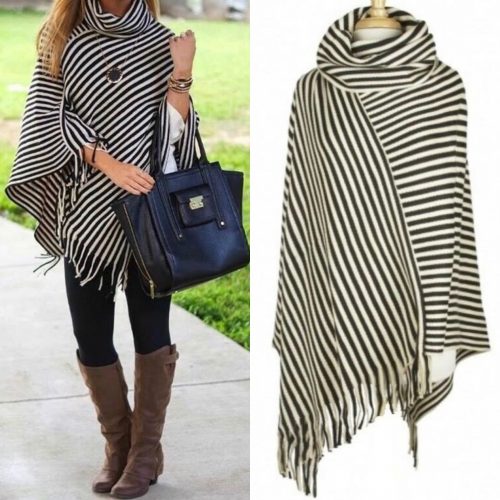 I love this striped poncho. It's like a foolproof outfit with leggings and boots and you don't have to worry about sucking in your stomach. It's $32.
7. jenna kimono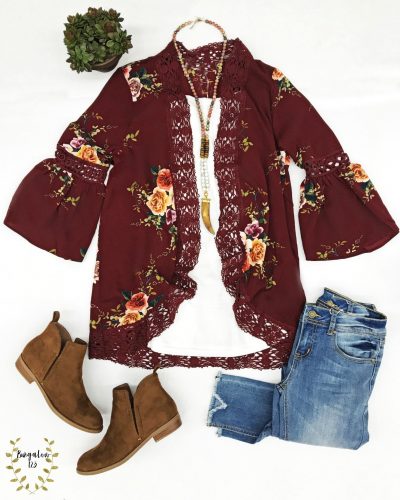 I love a good kimono. Especially one at a reasonable price point. This one also comes in a light gray and is $38.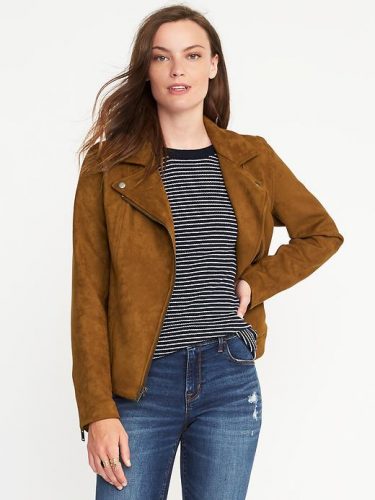 I haven't seen this in person, but it looks promising and is a great addition to any outfit. It's $59.99 at Old Navy.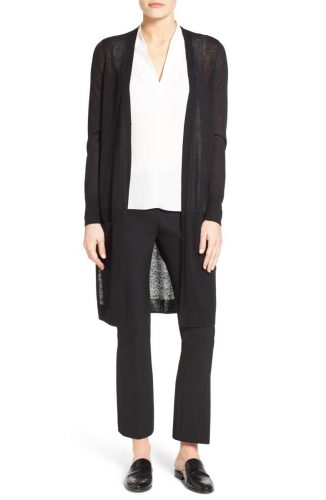 Speaking of a great addition to any outfit, this is a great piece to throw on over a dress or with a t-shirt and jeans. Plus it's the perfect weight for a Texas fall.
10. pilcro corduroy high-rise skinny jeans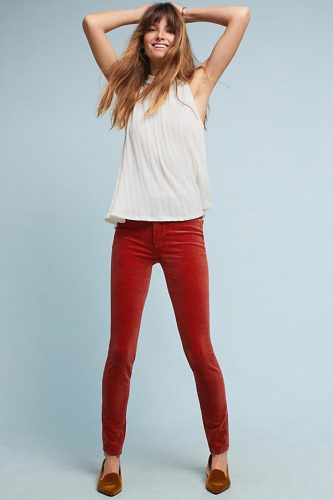 I tried these on in Anthropologie and they are so dang comfortable. They're like leggings, feel and look like velvet, and they have a high waist so they suck everything in yet don't feel restrictive or uncomfortable.
That's it for today.
Have a good Friday.