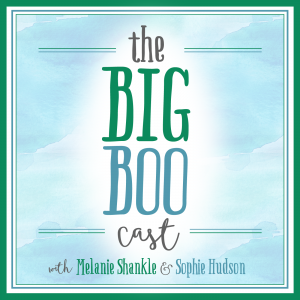 A few weeks ago, Sophie and I had this discussion about how sometimes our podcasts seem to be easier to do when we actually have, you know, a theme. And we decided what better theme than a Christmas gift guide just in time for the Christmas shopping season.
It goes without saying that this is by no means a comprehensive list, but hopefully it will give you a few ideas that you haven't thought about and might be perfect for someone on your list. And if you have additional ideas, feel free to leave them in the comment so we can all share in your gift-buying wisdom.
We'd love for you to subscribe on iTunes, and we'd be honored if you'd leave us a review.
You can click here to listen. Or here. You can even listen right here on the blog.
You can also listen on Stitcher.
And if you're on the Facebook, well, we are, too.
Here's where you can get more info on the stuff / products / places we mention:
– Teddie Organics rosehip oil (not on our list, but always worth mentioning)
– Leslie Odom, Jr.'s Simply Christmas – Deluxe Edition
– Baker Stripe Dish Towel Set (on sale for $15)
– 5-Word Prayers by Lisa Whittle
– Two Funny Girls' Personalized Styrofoam & Coffee Cups
– Pioneer Woman casserole dishes
– Pioneer Woman Christmas measuring set
– Heather Gauthier canvases, tea towels, and prints (Heather designed the cover for Melanie's Church of the Small Things)
– Letterpress prints from Old Try
– Waterproof Birkenstocks for men and women
– Lash Stash Gift Set at Sephora
– Stila Star Studded All Day (8) Liquid Lipstick Set
– Joy Susan Brushed Mini-Convertible Wristlet
– May Designs – folios, agendas, and personalized stationery
– Lucy Perfect Core Leggings (just an FYI – not the gift guide)
– Lucy Final Rep top in long sleeve and short sleeve
– JoyLab Women's Performance Leggings Confetti Print in women's sizes and plus sizes
– Grippy Socks Stocking Stuffer
– Feetures Socks Stocking Stuffer
– North Face Apex Bionic Windproof and Waterproof Jacket
– North Face zip-up fleece – Cap Rock fleece jacket
– Rechargeable Waterproof LED Headlamp
– Surefire Sidekick Ultra Compact Triple Outlet Keychain Light
– GAP stripe ribbed sleep leggings
– Gilligan & O'Malley pajama pant joggers
– 3-in-1 Wireless Speaker Cooler
– All in All Journaling Devotional
–
Happy Thanksgiving, everybody!