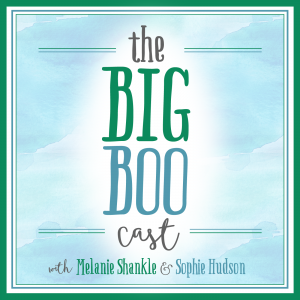 This is our first podcast of 2018 and I am feeling confident we'll actually break the century mark before the year is over. I know it seems like a lofty goal, but that's what a new year is all about.
In this episode we discuss football, a new hair product I am in love with, and our respective love of TV shows that involve anything British. Oh, this is also before Sophie had seen The Greatest Showman which led to my epiphany that maybe I do enjoy musicals that aren't Grease.
We'd love for you to subscribe on iTunes, and we'd be honored if you'd leave us a review.
You can click here to listen. Or here. You can even listen right here on the blog.
You can also listen on Stitcher.
And if you're on the Facebook, well, we are, too.
Here's where you can get more info on the stuff / products / places we mention:
Home Again – Reese Witherspoon
The Greatest Showman (and Sophie has watched this clip from TGS workshop about 358 times in the last two days)
Bruno Mars' "Finesse" (there's a little bit of language – just FYI)
Kerastase VIP Volume in Powder Backcomb Effect Finishing Spray
Jennifer Fulwiler's One Beautiful Dream