Here's the good news. First, it's Friday. And it's a long weekend. Second, if you came here today wishing you knew where to find a gray sweater, then today is your lucky day. Apparently I am all about a gray sweater in various forms. I didn't even realize it until I was finished putting this together.
I mean, there are some exceptions but, for the most part, GRAY.
Here's what I found this week: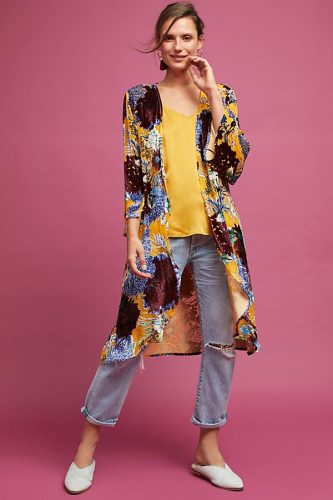 Well, this is not gray. I've been waiting for it to go on sale and can assure you it's even prettier in person. Also, I do not care for it over that yellow top that the model is wearing. I'd wear it over all black or even with jeans and white t-shirt.
It's on sale for $89.95 plus an extra 40% off at checkout.
2. cloth and stone plaid swing tunic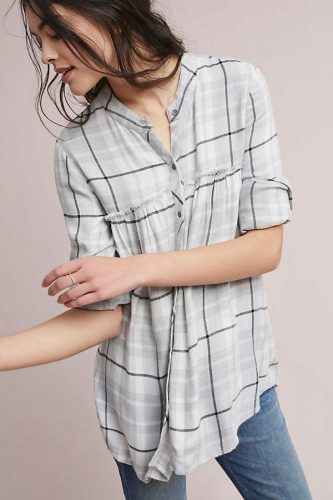 I ran into Anthropologie yesterday and tried this on in the name of research. I can attest that it is super soft and it runs a little big. The XS fit me but I'd probably get it in a small because I like my tops a little roomier. It also comes in a light blue plaid and it's $98.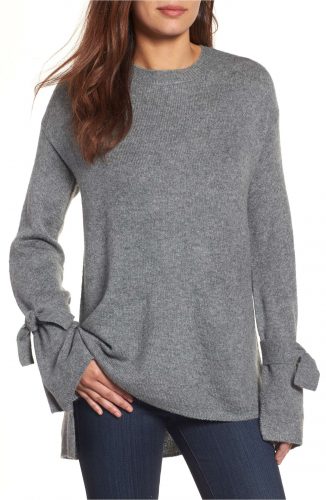 Hey! It's a gray sweater. But look at the darling sleeves. This is 40% and now $35.40. And it also comes in black or lavender.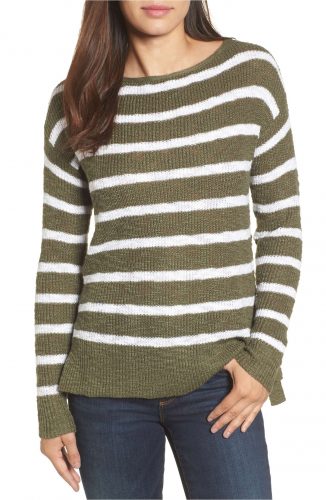 This is on sale for 40% and now $35.40. It also comes in navy and white stripe, pink and white stripe, or black, but I'm drawn to this olive green because I think it would look great with jeans.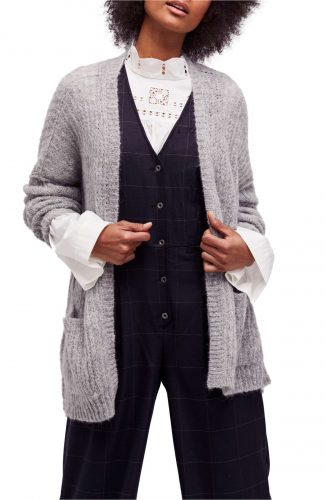 This is 40% off and now $76.80. It also comes in black or red.
6. treasure and bond sweater dress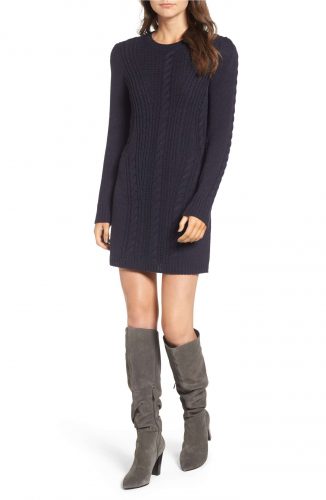 Clearly, this isn't going to be a dress for a large majority of us. But if you're like me, you're always on the lookout for longer sweaters or tunics that you can wear with leggings and this fits that criteria. It's 33% of and now $93.13. It also comes in ivory.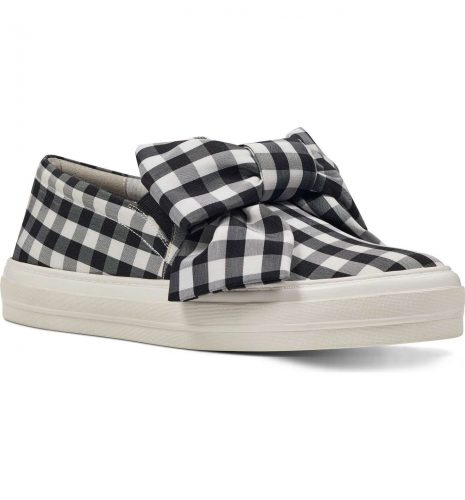 These make me think of spring and summer. I adore this gingham pattern and they're on sale for $47.40. They also come in blue denim, light gray or black if that's more your style.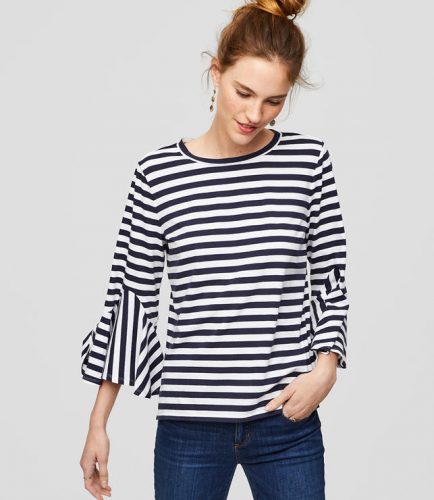 This is another piece that would be great for spring and summer with white jeans. It's $44.50 but 40% with code FRESH at checkout along with a lot of other new things at Loft.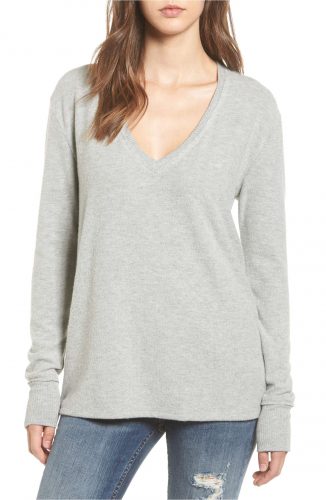 I really like the v-neck pullover and, naturally, it's gray. It's 33% off and now $35.74.
And I just saw this bp cable knit cardigan. It may be my favorite of the gray sweaters.
It's 40% and now $41.40.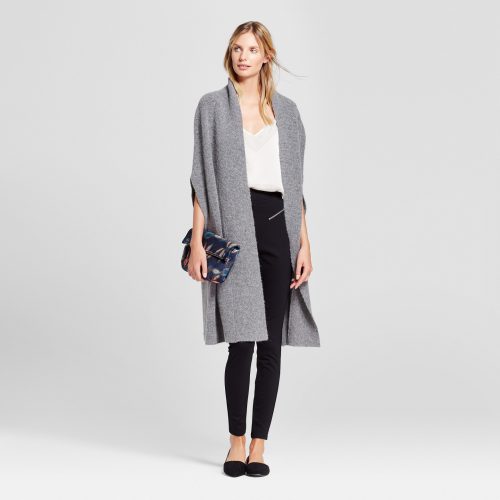 I saw this in Target the other day and thought it was really cute and easy to put on over a simple t-shirt. It's $29.99 and also comes in black.
That's it for today.
Have a good Friday.