Well, I cannot thank you enough for all the show suggestions. There were so many shows I'd never even heard of and many others that I'd heard about and forgotten existed. All that to say, I believe I will have plenty of things to watch from now until forever and I couldn't be happier about it. One of my small joys in life is to have a show to look forward to when I finally sit down at the end of the day.
My other small joy is shopping. Here are some cute things I found this week.
Oh, I also feel like I need to let you know that I wrote a book because I've only mentioned it forty-seven times. It's called Church of the Small Things and it is currently on sale on Amazon for $11.76, otherwise known as dirt cheap. You can find it here.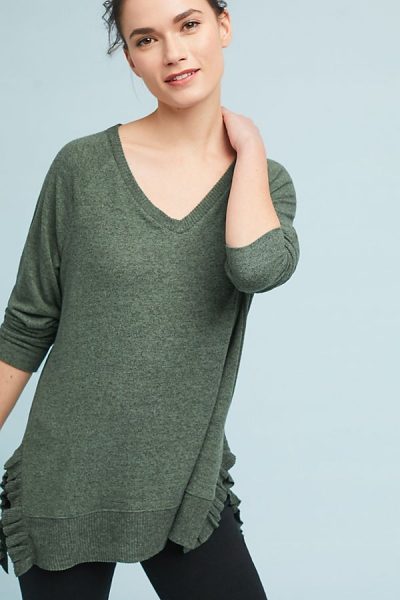 This has great reviews and is so cute and soft. I love that it could be dressed up or down depending on your fashion needs. It's $78 and also comes in cream or gray.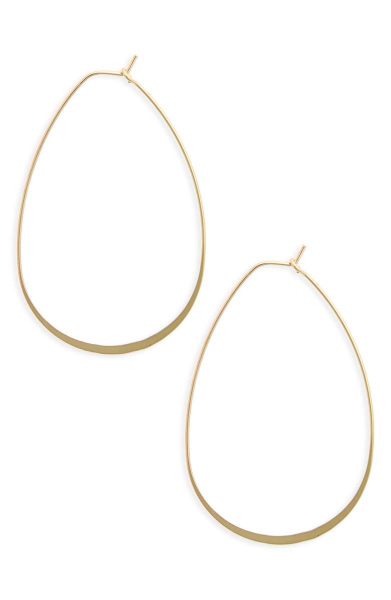 I ran in Nordstrom this week and made a quick sweep through the Trend department because I wanted a pair of thin gold hoops that were inexpensive and light. These are what I found. They are $8.00.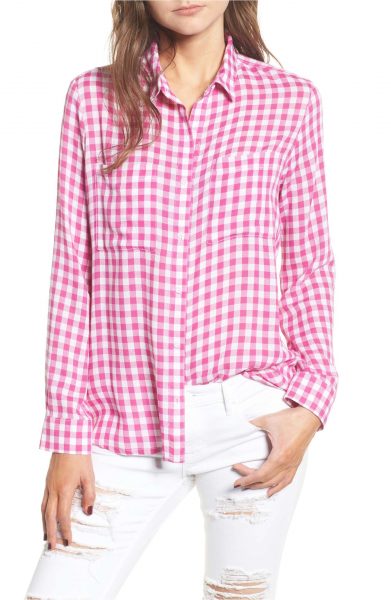 I also saw this darling shirt. It comes in several patterns and colors but I pink puffy heart this hot pink and white gingham version. I like that it's rayon and feels lighter than cotton. It's $49.
4. free people by your side sweater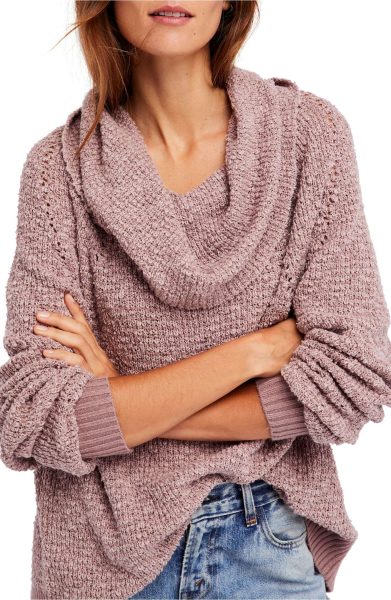 This is pricey at $128 but I'm watching to see if it goes on sale at some point because I love it and I cannot resist a soft, comfortable, cute sweater. I love the blush color but it also comes in cream and black.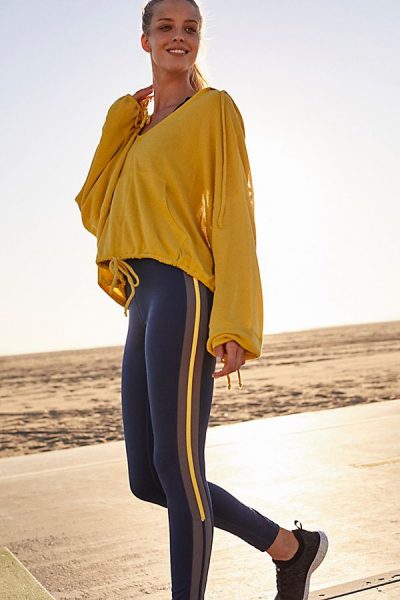 Free People is declaring it to be the year of the legging. I don't know about that. But I do think these track style leggings are really cute if you decide that it's your year of the legging.
6. beaded oval statement earrings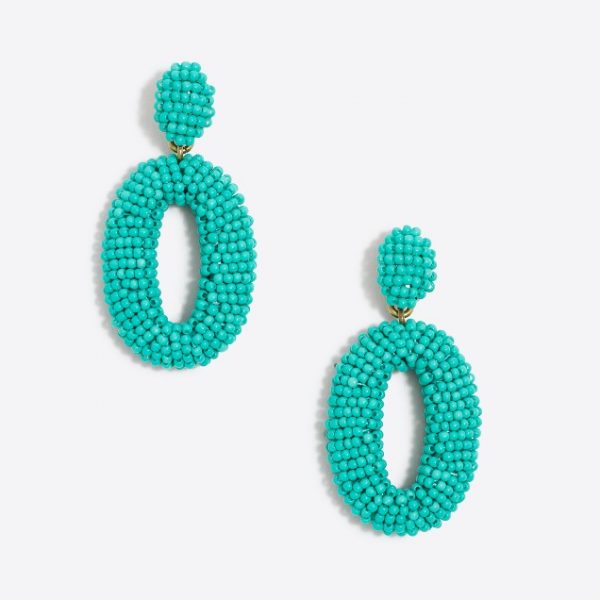 These feel like the perfect spring and summertime earrings because they're so bright and cheery. They are $25 but an extra 35% off with code AMAZING at checkout. They also come in navy, fuchsia and tangerine.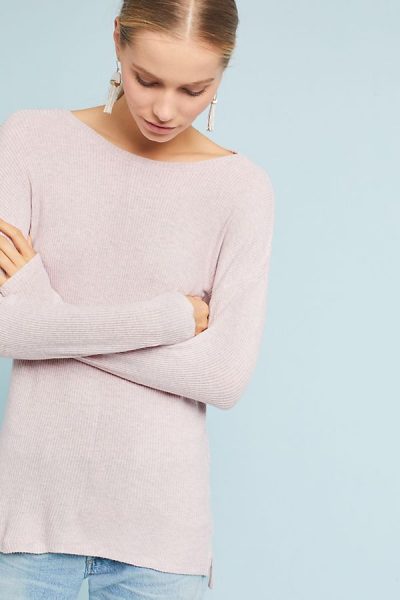 This is not an inexpensive shirt, but it is perfection if you're looking for a long sleeve shirt that can be both a layering piece or worn alone. I tried on the medium and it's long enough that I can wear it with leggings and it's heavier than a t-shirt but lighter than a sweater. It comes in pink, silver or carbon. I personally like the silver.
8. barefoot dreams cozy chic lounge hoodie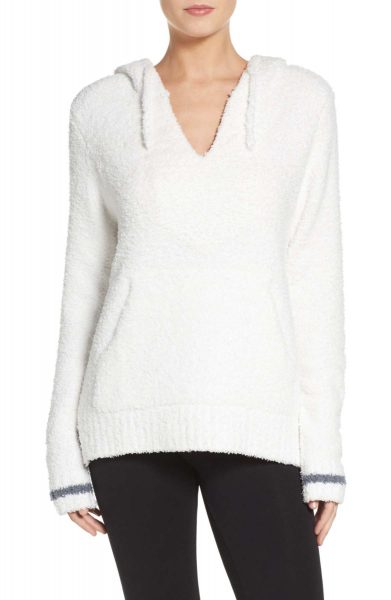 Did you know barefoot dreams makes a lounge hoodie? Neither did I. And it's $125 which I would personally not pay for it, yet I felt like you should know it exists because everything barefoot dreams makes is divine. It also comes in indigo.
sundry stripe bell sleeve hoodie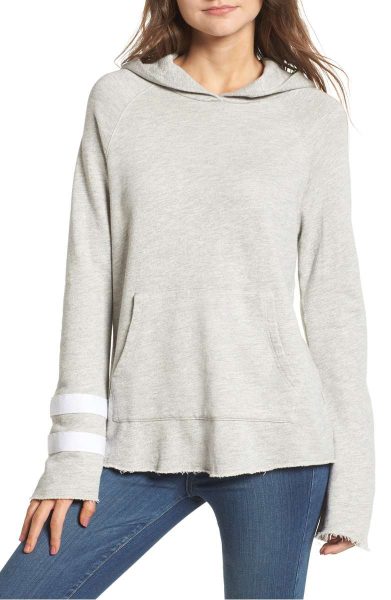 I have a Sundry brand sweatshirt that I bought ten years ago at Anthropologie and I have literally worn the elbows out of it. Yet, I cannot make myself throw it away because it has been a staple of my wardrobe for the past decade. However, this would be a good replacement and help me to not look hobo chic in my elbowless, ten year old sweatshirt. This is $98 which, admittedly, is a lot for a sweatshirt unless you factor in owning it for ten years in which case it will only cost you $9 a year.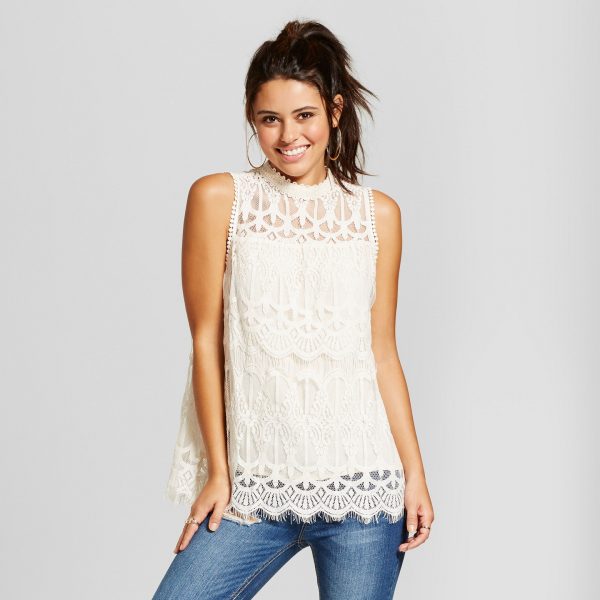 This is so pretty and perfect by itself or layered under a jacket or cardigan. It's $22.99 and also comes in gray or light coral.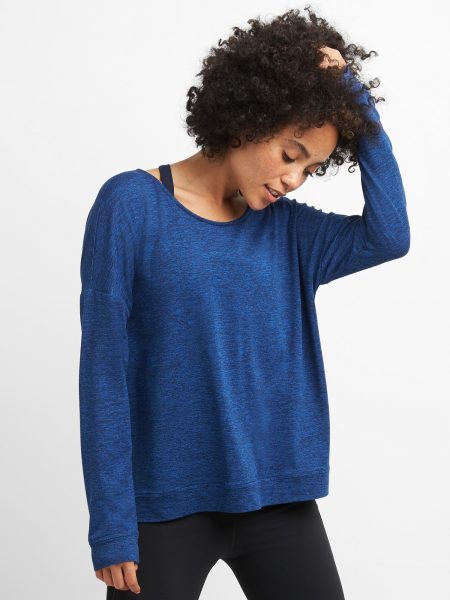 I am back on the workout train because cheese and chocolate and wine. But these cold mornings have made me realize I need a few more long sleeve workout options. I love this sweatshirt and it's on sale for $33. It also comes in oatmeal, black or gray.
That's it for today.
Have a good Friday.