This is going to be so quick today because We've been at a track meet and it's late and I have a speaking thing in the morning that is going to require me to be up at way too early 'o clock to allow plenty of time for the creases in my forehead to go away before I have to speak to a large group of women.
Thank you for understanding. And thanks for nothing, Retinol, I thought you were supposed to help with forehead creases.
Here are some cute things I found this week:
I mean. How cute is this? I love it in the black with the colors. But you have to see the white, too.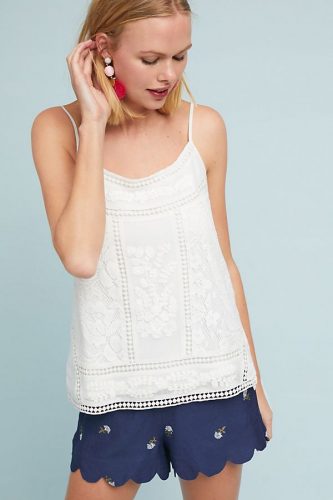 I'm in love. I'm in love. And I don't care who knows it.
Also it's free shipping on everything at Anthropologie for the next 24 hours which is the equivalent of getting 20% off. I know this because shopping math is the only math I do.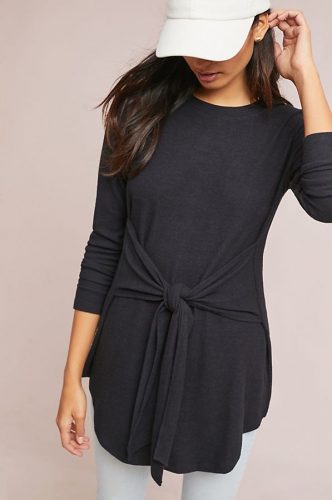 This is a great piece to wear with leggings or jeans. It also comes in turquoise and neutral.
3. lennon tunic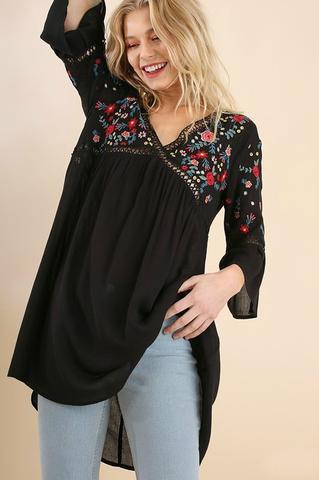 This darling tunic is just $38 and I think it would look so great with white skinny jeans for the spring and summer with a pair of wedge heels.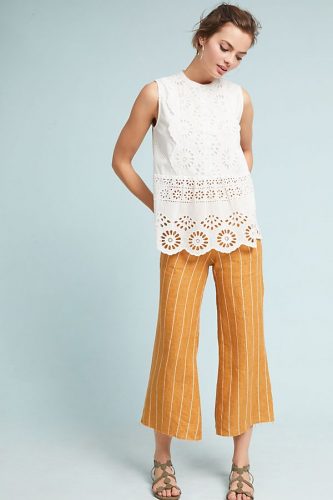 What can I say? I love a white eyelet top. I also really like this whole outfit together.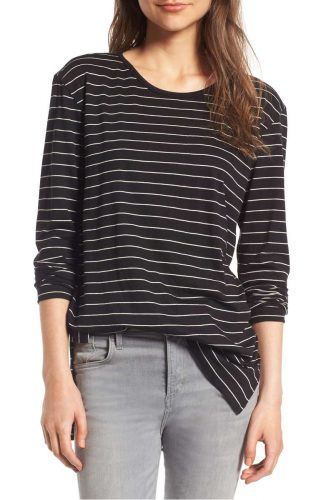 This is a great basic long sleeve tee that is super soft. And it's on sale for $15. It comes in several color options and it runs large.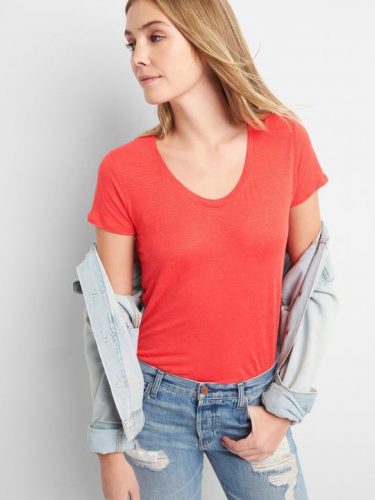 I buy a few of these Gap linen tees every spring. They are thinner than a normal t-shirt and you'll need a tank under the lighter colors, but they hang so well and don't cling to your body. Plus it comes in a bunch of color options. Everything at Gap is 40% off with code DOUBLE at checkout .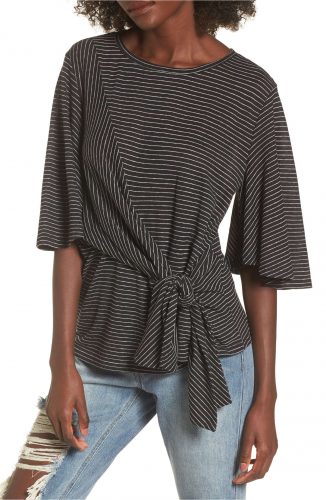 I think this is really cute and it also comes in a white stripe. It would be great with jeans or shorts.
I love a wedge slide because it can be dressed up or down. These come in coral, cream, and taupe.
9. carly raw hem ankle skinny jeans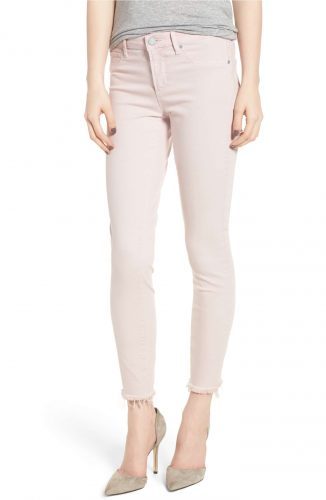 These pale pink jeans are so pretty and a great alternative to white for the spring and summer. I think I need these in my life.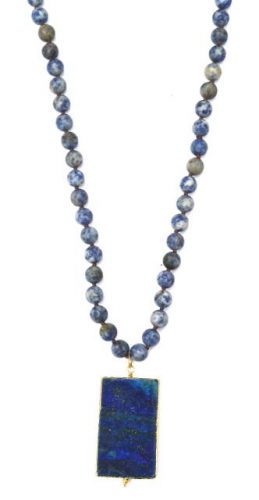 I have so many variations of a turquoise necklace and I need to branch out. I love this blue because it's still a good neutral but different from what I already have.
That's it for today.
Have a good Friday.