First, let's discuss that the spring time change is the most cruel of all the time changes. When I realized Saturday afternoon that we had to move the clocks up an hour, I felt a part of my soul die. We all hate it, yet we all do it. It's like paying taxes or grocery shopping on a Sunday afternoon, an inevitable part of life that makes you question everything you know to be true. The look on Piper's face pretty much sums up how I feel about it.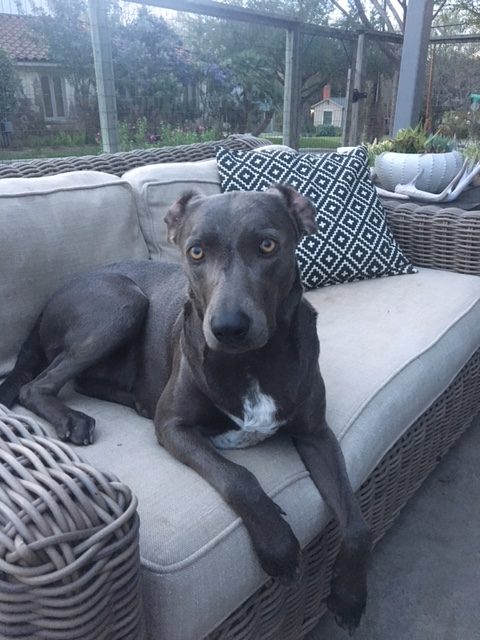 Also, Piper bears an uncanny resemblance to Dobby the House Elf when she flops her ears back.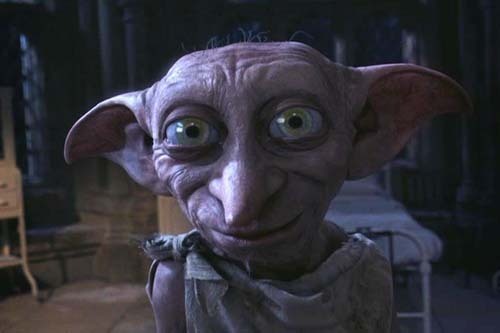 The good news is we are officially on Spring Break. You know what we have planned? Not much of anything and I am so thankful. These weeks since January have been so busy and we've had zero time off to just relax. We plan to shop, get facials, go out to eat, hang out with Gulley and her boys, watch Netflix and sleep an absurd amount of time.
Speaking of Gulley and her boys, Gulley and Jackson came to watch Caroline's soccer game on Friday night and I managed to get a quick picture of the two of them together even though I basically broke all the rules of being the mom of teenagers by asking for it.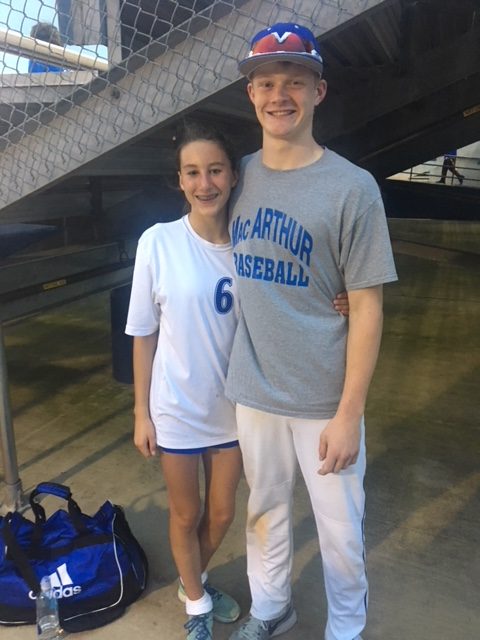 It was totally worth it. I told them I'd put it in their baby books. But, seriously, when did they grow up and get so big? For years Gulley and I used to load the kids up for Spring Break and head straight to College Station to watch Aggie baseball, but the kids all turned into teenagers and are too busy playing their own sports to go watch sports. Honey texted Gulley and I this group of photos on Friday and I almost had to get in the bed.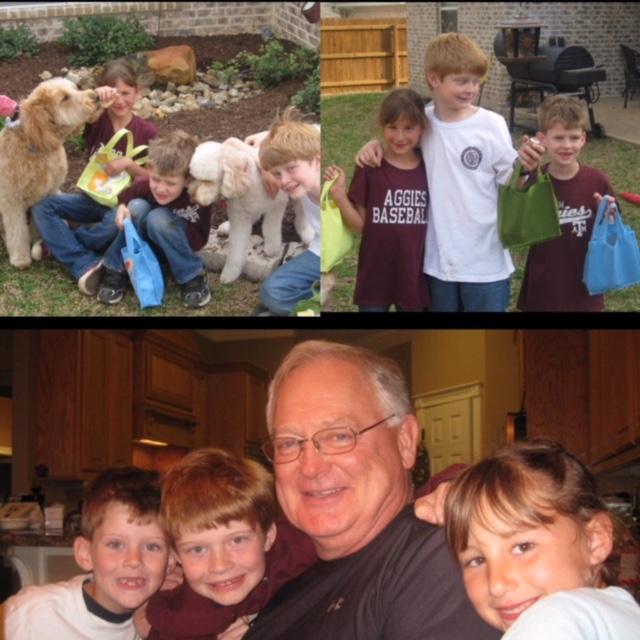 Look at those babies. That was Spring Break 2011.
And speaking of babies growing up fast, I want to take a minute to say something. This past Friday I had a few comments about how I never write real posts anymore. Someone even accused me of just doing Fashion Friday as a money grab. I'm normally not one to address critics because the internet is full of critics and there isn't enough time. I mean, last year someone actually wrote that they wanted to beat me up in a dark alley because I confessed to setting Caroline's hermit crabs free seven years ago. Good times. This is the world we live in.
I started writing this blog in July 2006 which now feels like the dawn of the internet. There was no Instagram, Twitter or even really Facebook at that point. It was just me sitting at a desktop computer every night and writing down thoughts from the day. I had a two-year-old at the time who went to bed at 6:00 p.m. every night (PRAISE YOU, JESUS. Although, full disclaimer, she woke up at 5:30 a.m. every morning so there was a trade off happening.) The blog gave me a creative outlet, helped me remember that I love to write, and captured memories that I would have otherwise forgotten in that haze of days when life was a blur of taking a toddler to feed the ducks and eat popcorn in a shopping basket at Target to pass the time. The blog opened doors to writing opportunities I would have never had and has given me the chance to meet people from all over that I never would have known otherwise. When I started writing this blog, there were no such thing as fashion blogs or lifestyle blogs, there were just blogs about life and so that's what I did. As my dad says, this has always been the Seinfeld of blogs in that it's about nothing. I love the interaction and the comments and the way this blog has given me a peek into your lives as I write about mine.
But here's what I didn't know back then. I didn't know how fast time would go by. I didn't know that in the blink of an eye that I would have a teenager and life would be filled with her activities and her schedule would keep us on the move. I didn't know that kids get to an age where they are actually the ones to put you to bed because they're still up doing homework at 11:00 p.m. I didn't think about the inevitability of a day when Caroline wouldn't want me to write about her on the internet. Yet here we are.
I have no plans to quit writing here because I still love it for all the same reasons. It's just that I have learned I would rather live my life than stress about documenting it every night. Caroline usually decides that 10:30 p.m. is a great time for a heart to heart talk about life and I'm not going to pass up that opportunity because all those people aren't lying when they say the days are long but the years are short. When funny things happen or I have a story to tell, I still want to record it here. But I'm also coming off a season where I wrote three books in two years. That took more out of me than I even realized at the time and I have just needed some time to rest. As I wrote Church of the Small Things two years ago, I really was writing to myself as much as to an audience about how it's the day-to-day living and investing in your ordinary life that matters the most. I've always said that it doesn't matter how many books I write or how many audiences I speak to if I end up neglecting the people who live in my house. It's a non-negotiable for me.
As for Fashion Friday, I love to shop online. It's like a hobby for me to find cute clothes and share them with y'all the same way I call Gulley to tell her I saw a pretty top at Gap that I think she would like. Yes, I use some affiliate links that I make some money from, but that money goes to offset the cost of blog hosting and maintenance which isn't cheap. And I have very intentionally always and only recommended books, clothes, beauty products, music and whatever that I actually love and either already own or would like to own. That's why I don't do sponsored blog posts or other paid endorsements. I feel like a lot of you enjoy Fashion Friday and so it's something I can do every week even if I'm too busy or if what's going on in my real life feels too private to write anything else.
Anyway, maybe you're thinking this is a lot of information you didn't ask for. Maybe this really is like Seinfeld now and I just became George Constanza telling you "This is everything I am and all that I am capable of." I hope this makes sense on some level even if you haven't wondered or don't care. I am so thankful for this blog and that something made me start writing it all those years ago. I'm so thankful for those of you who still read what I write and show up here to check in on us. And if the content or the posting schedule doesn't appeal to you, then you are always free to click away.
That's the beauty of the internet.
Copyright secured by Digiprove © 2018