Before I say anything else, I just want to say thank you for all the sweet comments and kind words. Just getting all my thoughts out made me feel so much better and to read everything you wrote was an unexpected bonus. I honestly read a lot of it with tears in my eyes at how awesome this little corner of the internet is and that's because of you.
We are thoroughly enjoying our Spring Break over here which is a little weird when I tell you that Caroline woke up with a pretty bad cold on Monday morning. But it's forced us to really do a whole lot of nothing and not feel one bit of guilt about it. We've watched a lot of Netflix and slept in and just enjoyed our time of not having one thing on the schedule. In fact, our only real excitement came on Monday night when P asked me to pull his truck in the driveway since it was on the street and I managed to run over our trash cans.
It wasn't my finest moment.
And it was made even more stellar by the fact that a neighbor was walking his dog and saw the whole thing happen. I tried to play it off like maybe I'd done it on purpose as I sauntered over to assess the damage, but it's hard to act like you meant to crush one of your trash cans resulting in garbage being strewn all over your curb. I tried to convince P that the trash can wasn't THAT damaged since I was able to set it back upright, but the garbage men clearly didn't agree with me because they took it upon themselves to throw it away along with our garbage when they came Tuesday morning.
So, all that say, we'll be making a trip to Home Depot to get a new trash can. It'll be hard for anyone to argue with our Spring Break excitement in light of that.
Here are a few things I've been wanting to tell you about:
1. Everyday Holy: Finding a Big God in the Little Moments 100 Day Devotional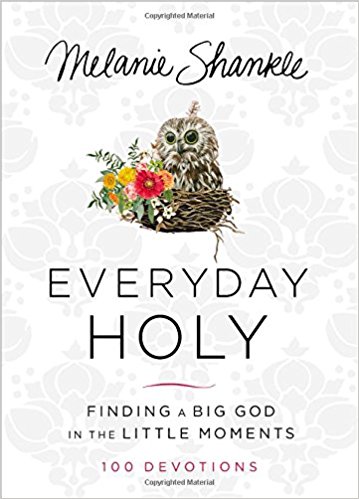 This cutie cute devotional book that I wrote will be released on April 10th. I have held an actual one in my hands already and I can't even tell you how much I love it. The owl's name is Richard because the cover artist, Heather Gauthier, named him Richard and now he's a star with his very first cover. I love him so much.
Anyway, this is the book that nearly killed me but I'm really proud of the finished product because I can honestly say that only God got me through it. There are 100 devotions that deal with all the things of life and it's a mix of funny and serious because that's what I do.
If you pre-order before April 10th, then you can get a free matching journal with Richard on the front. Just click here to go to the website, order from your favorite online book retailer, and fill out the form on the page. Best of all, you can get as many journals as devotional books you order, so it could be a great gift idea.
(When you enter your receipt number on the form, just put in parentheses how many copies you ordered!)
2. The Bible Binge with Knox and Jamie

I love the Popcast with Knox and Jamie so it stands to reason that I also love their new Bible Binge podcast. It combines Bible stories and theology with pop culture so it makes me laugh and is informative at the same time. I find it delightful.
3. Sex, Jesus and the Conversations the Church Forgot by Mo Isom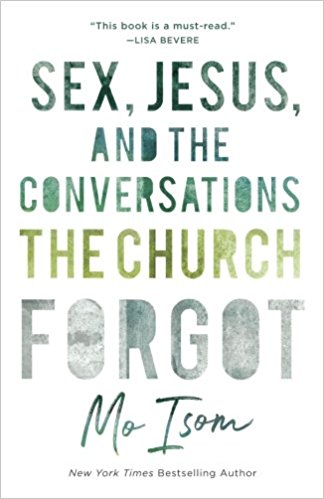 This book by my friend Mo Isom came out last week and I read it over the weekend. It is definitely not a light read, but as a mother of a teenager it is full of so much valuable information and insight. Mo writes in a such an honest, powerful way and I can't think of a better voice to share how the church can better address sex.
Since I know some of you will ask, I think the content is appropriate for a teenager (14 and up) to read but it may not hold their attention depending on their maturity level. But I think it's a must read for parents of teens if you're looking for insight on how to talk to your teens about what the Bible says about sex.
4. Say Something Girl Talk with Sandra Stanley and Melanie Shankle in Dallas on March 27th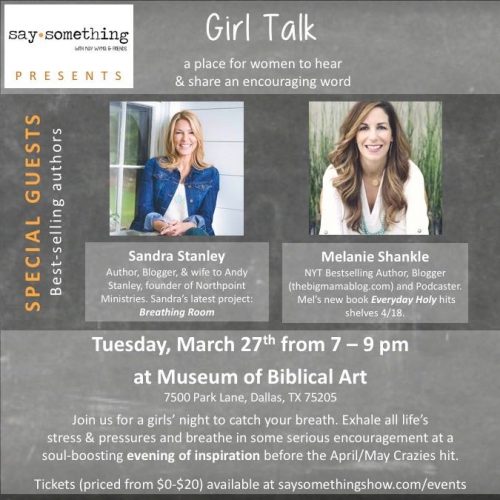 I'm so excited to be a part of this event in Dallas on March 27th. We'd love for you to join us for a fun night if you're in the area.
5. downline Dobby Stripe white goose feather down pillow set of 2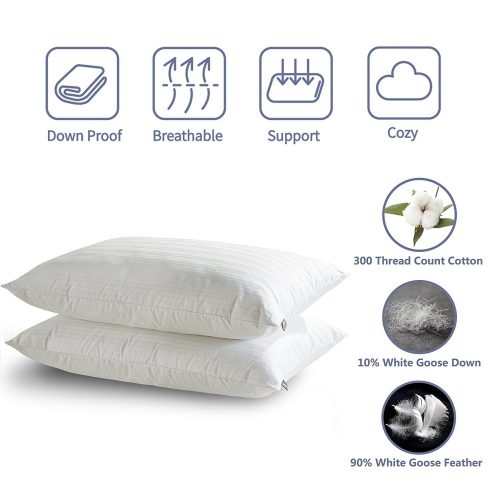 This is so random, but many of you may remember that I have long been in search of a good pillow. I had settled on the My Pillow (AS SEEN ON TV!) for about two years even though I never really loved it. But then a friend recommended these pillows and I ordered this set of two for Caroline and me because she is her mother's daughter and loves a good pillow. Also, the pillow shortage we experienced in Las Vegas made us feel like it was time to stock up.
I have to say that this pillow is a winner. I feel a little like Goldilocks when she declared that the bed was just right. It's soft but not too squishy. The feathers don't poke through the material. And it fluffs back up nicely. My only disclaimer is that I tend to like a fairly soft feather pillow that isn't overly stuffed so keep that in mind before you order one.
Now I just need to see if I can order new trash cans on Amazon.
Except I guess I'd hate to miss out on the excitement of a trip to Home Depot.
Have a good Thursday.