Is there some kind of wedding happening this weekend?
I'm just not sure based on all the Lifetime movies and continuous specials about the royal family. In fact, I am currently watching Kate: The Making of A Modern Queen on the BBC.
Also, stay tuned because later today I will post a very special Royal Wedding edition of The Big Boo Cast because who would we be if we didn't take the time to discuss all the upcoming festivities?
Now for some cute things I found this week:
1. tasseled stella market tote bag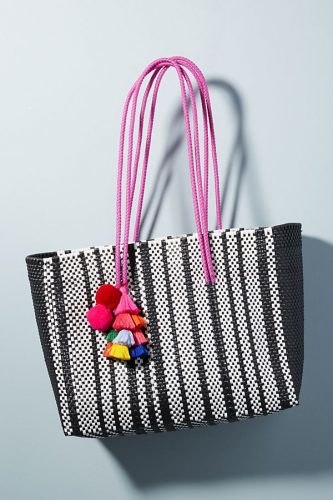 I ran in Anthropologie yesterday because I had to return a few swimsuits I'd ordered that, sadly, didn't work out. But I did see this great beach/pool tote and fell in love. It's $88 but it is made of water-resistant material and is just darling.
So, while I may not have a swimsuit, I have found a really cute pool bag and that's really the most important thing.
2. steve madden chiara sandals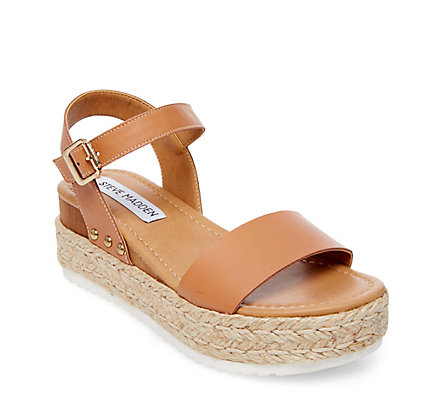 So while I was out shopping, I went in the Steve Madden store because I've had my eye on several pairs of Steve Madden sandals and I wanted to see them live and in person. I ended up with this pair, which is shocking considering I didn't even know they existed until I walked in the store. Shocking may be a little bit of a stretch, but I was surprised by how much I liked them and how comfortable they are. They truly are a snandal. (That's a cross between a sneaker and a sandal in case you missed that last week.)
My first runner up were the steve madden busy sandals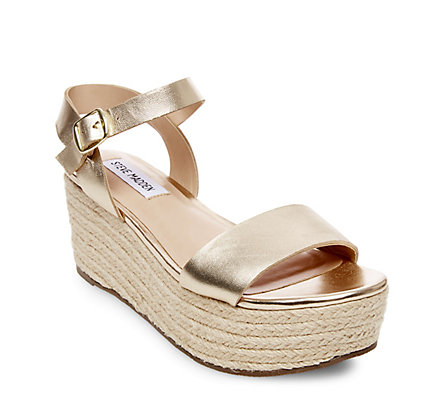 I love the gold. In fact, I told the salesman that my ideal shoe would be the chiara sandal sole but in the gold color. He didn't seem that interested in my sandal assessment. All that to say, these are really cute, too, and I love the gold but they are a little bit dressier and I decided I ultimately needed something more casual.
Yes, this is pricey. It's $168. But I feel that it will go on sale at some point and it is so gorgeous in person. The embroidery is to die for.
5. old navy sleeveless swing dress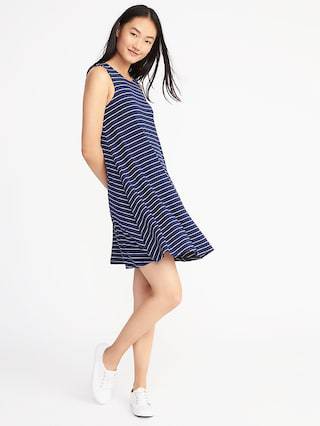 This is a much more reasonable dress option for just $18.90. These Old Navy swing dresses are the perfect summer staple and come in a bunch of patterns and colors.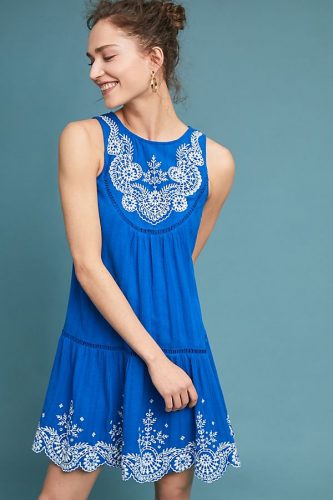 This is what happens when I go in Anthropologie. So many great things. This dress is $158 but this picture doesn't do it justice. The blue is so gorgeous and the embroidery is perfection. It's also longer than it appears to be in this picture. I think I stood and stared at it for five minutes, yet I didn't dare try it on because I know my limits. I would have found a way to justify it and I don't have a single reason to buy it. This makes me sad.
7. mad love kasandra slip on canvas sneakers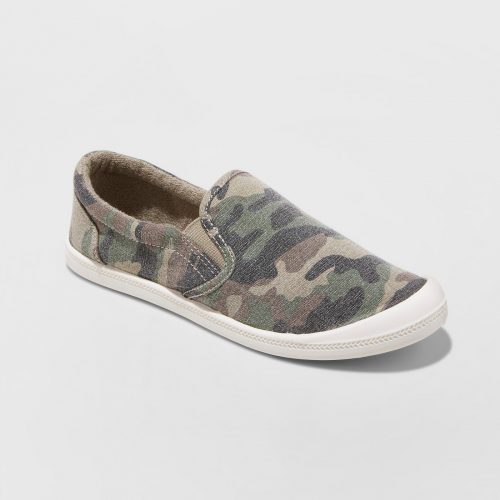 I happened to see these online and I think they are so cute and they have so many great reviews. I love this aged camo look and they are just $22.99.
I also saw these dv brynn flatform sandals in Target this week. I love that patterned wedge heel. They are $29.99.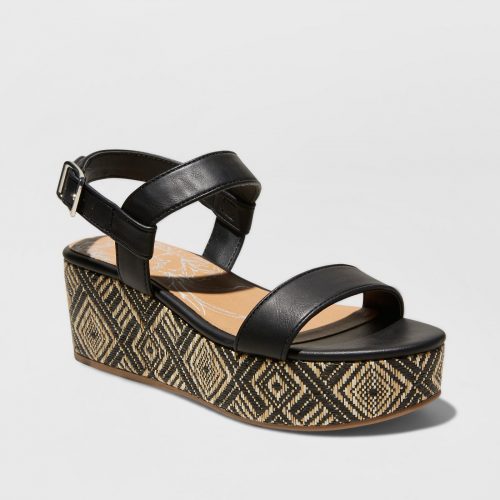 These agnes quarter strap espadrille sandals are also an inexpensive version of the Steve Madden sandals at just $32.99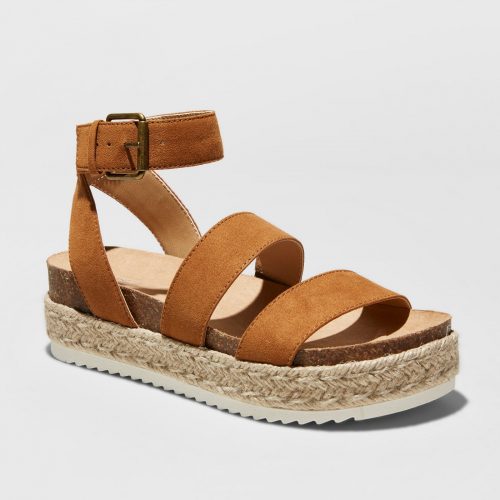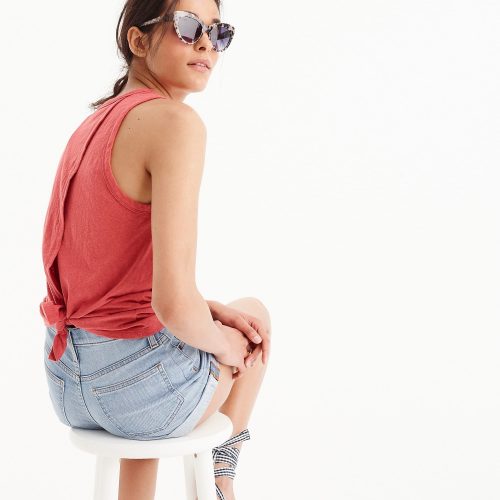 This is a great solution to skirts or pants that need to be paired with a shirt that hits at the waist, but you don't want to tuck something in. These tanks are $26.50 and come in black, gray, light blue, light red, and moss green. You can wear them tied in the back or let them hang loose, but the back still stays closed except at the bottom. They are super soft and I love that the white one isn't see through.
9. j.crew tie waist midi skirt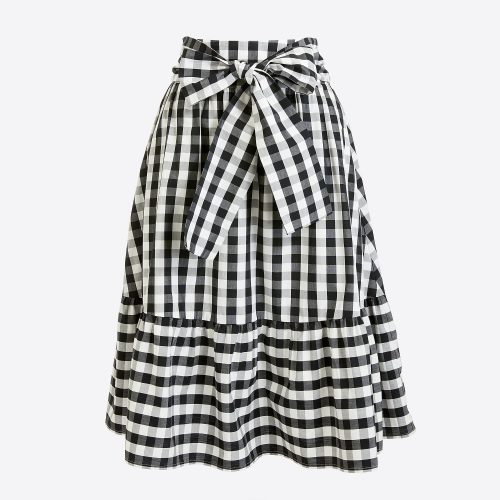 I love this skirt. And it would look great with one of the tie back tanks featured up above. It's on sale for $44.50 and also comes in a blue and white stripe. Both are darling.
10. lush henley
These tops are $39 and also come in light mauve, light blue and washed black. This is the perfect top to wear with jeans or even dressier pants for work. They are comfortable, light and versatile.
That's it for today.
Happy Friday.
And congratulations to Harry and Meghan. All my best wishes to those crazy kids.