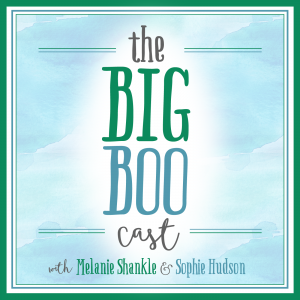 This is pretty much all of our thoughts about Southern Charm and the various train wrecks involved therein. So if you're looking for something deep and introspective that will help you figure out the meaning of life and how to survive these tumultuous times? This probably isn't it.
But if you want to know if we think Shep and Kathryn are MFEO (made for each other)? Then here you go.
We also talk about a few other things we're watching towards the end so just know there's that.
You can click here to listen. Or here. You can even listen right here on the blog.
And if you're on the Facebook, well, we are, too.
We'd love for you to subscribe on iTunes, and we'd be honored if you'd leave us a review.
Here's where you can get more info on the stuff / products / places we mention:
– The Entire Real Housewives Franchise (the guiltiest of guilty TV pleasures)
– The Staircase (this is a true crime documentary – not for kids – difficult to watch in parts)
– Get Me Roger Stone (there's bad language – but an interesting, if disheartening, look at political campaign strategy)
– I Am Not Your Guru (there's bad language – but fascinating from the perspective of people in search of emotional / spiritual freedom through self-help)
– The Handmaid's Tale (read up on this one before you watch…because of the subject matter it is not for everyone and definitely not for kids or young teenagers)
– Closing Song 1 and Closing Song 2
Our new Big Boo Cast t-shirts from Milk and Honey Tees! (and for the record, this shirt is CRAZY soft)
Sponsors:
– FabFitFun (promo code BIGBOO for $10 off your first FabFitFun box)
– Casper (promo code BIGBOO for $50 off select mattresses; terms & conditions apply)
– Prep Dish (promo code BIGBOO for two free weeks!)