All I can say is thank goodness we have almost reached the end of July. It has been insanely hot and I am, quite frankly, over it. I'm hoping August will be cooler which is totally optimistic of me considering I am a lifelong Texan and know better. But a girl can dream.
You know what else a girl can do when it's hot? Shop online.
Here are some cute things I found this week.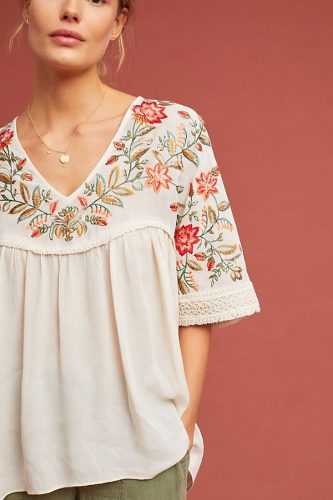 Everything on sale at Anthro is now an extra 40% off. I think this top is gorgeous and it has great reviews, plus it appears to be a good length to wear out or do a half-tuck if that's more your thing. It's on sale for $69.95 plus an extra 40%.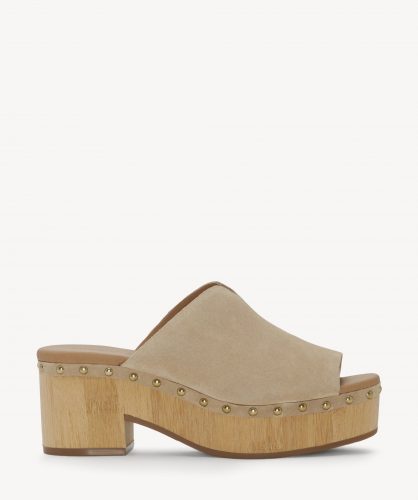 I love a platform sandal and this would be a great transition shoe to fall. They are $98.95 and also comes in taupe and indigo.
3. gap short stripe parka jacket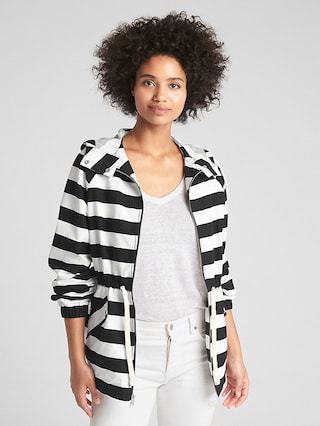 I love a stripe and so this jacket had me at hello. It's on sale for $78 and has great reviews.
4. lilliane studded mule bootie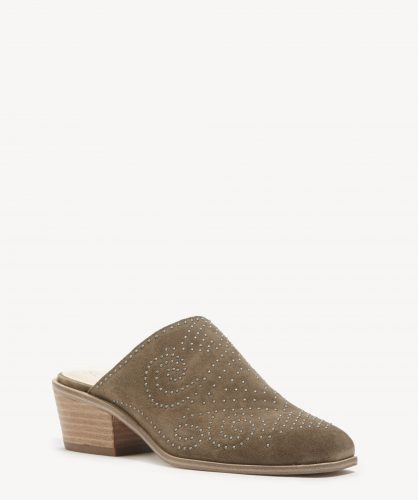 Can you tell I'm ready for fall because I'm already focusing on fall transition shoes? These are really cute and mules are going to be a thing this fall season. They are $89.95 and also come in dusty rose or black.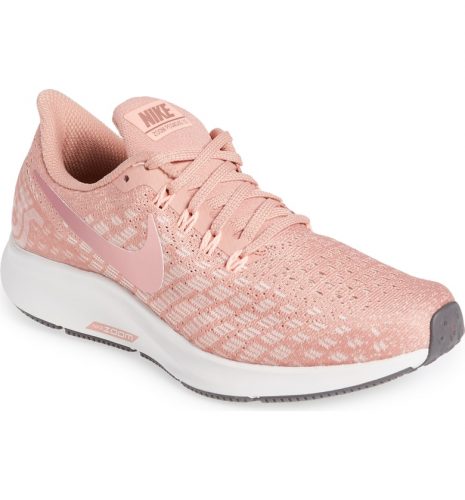 These are $120 but if you are in the market for a new workout shoe, I highly recommend. They are so comfortable and are the running shoe of choice for Caroline and me.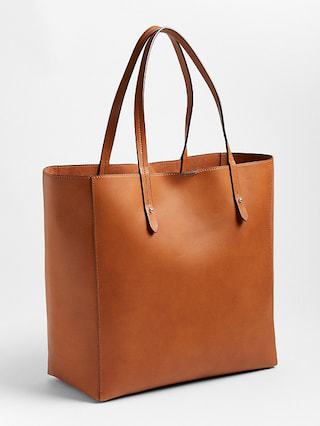 This gorgeous tote is on sale for $36 and I think it would make a great all-purpose bag for fall. It also comes in black or bordeaux.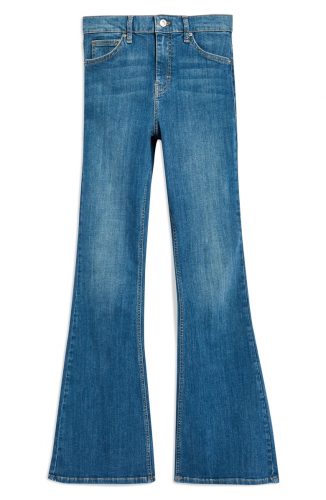 I love a flare jean and these have great reviews. I also love that they come with the option of a 30″ or 32″ length. They are normally $75 but are on sale for $49.90 during the Nordstrom anniversary sale.
8. halogen long open front cardigan
This is normally $89 but on sale for $59.90 during the Anniversary sale. Colors and sizes are limited but this navy version appears to be fully stocked and is actually my favorite of all the choices.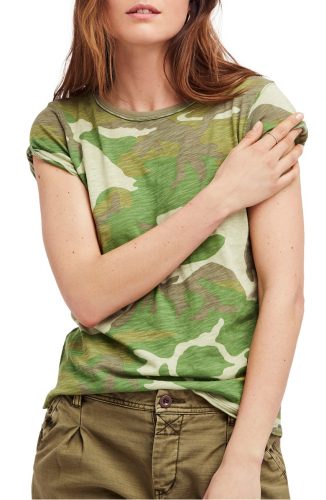 I bought this camo tee earlier this summer and it's a favorite. It's super soft and so cute on. I bought the medium because I wanted it a little roomy. It's $38 and also comes in black or pink.
10. 7 for all mankind cutoff hem jeans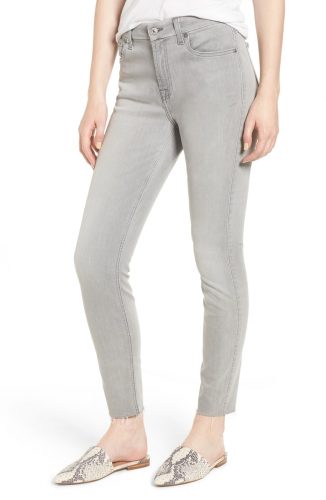 There are a lot of great jeans options during the Nordstrom sale so it's a great time to get a good deal on jeans that are more expensive. I'm a big believer in paying a little more for jeans because I wear them constantly and have pairs in my closet that are almost ten years old. What I'm saying is I'm not afraid to quit on a garment because it has a little wear and quality jeans really hold up.
I love gray jeans and wear mine all the time. These are normally $189 but are on sale for $125.90.
And I also love these AG legging ankle super skinny jeans.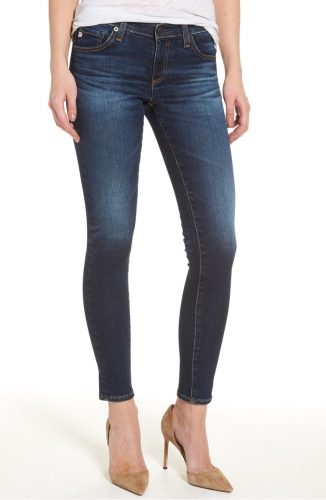 They are normally $215 but are on sale for $123.25. I'm telling you that they fit like a dream and don't get all stretched out.
That's it for today.
Have a good Friday.